Japan is not just about the visual. All my senses are engaged as we travel.
We smell soy sauce each time we pass the corner shop near our hotel in Kyoto and the aroma intrigues us. They are brewing the salty blackness in the back of the shop! We buy some to take home.
Strains of a song being played on a Japanese three string guitar waft out into the alley as we stroll by. I stop to enjoy the unusual notes.
We missed fall in Edmonton, but we experience the leaves turning bright red and golden yellow in Koyasan.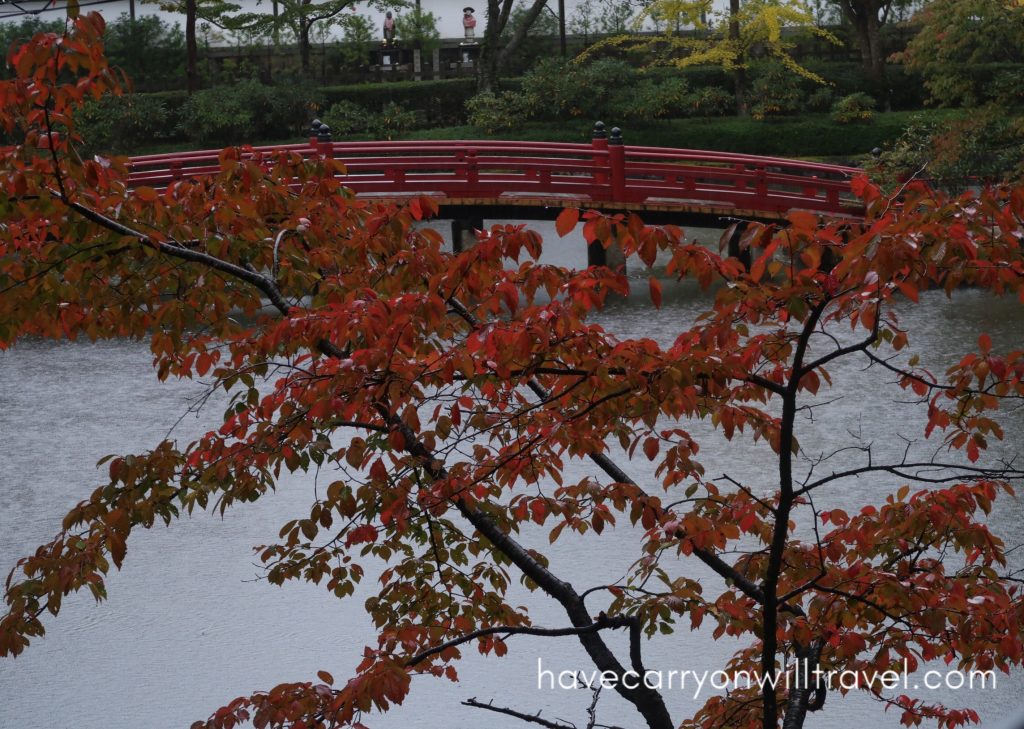 I attend a Buddhist service and fire ceremony this morning in Koyasan. The monks chant through the service, sometimes one voice and sometimes four voices. It creates a buzzing in my head and allows my mind to wander. During the fire ceremony, I sit right behind the monk playing the drum, the vibration of that drum goes right through my chest. The flames of the fire are mesmerizing as they dance to the chanting and drumming.
The softness of the silk kimonos and scarfs that I peruse in the shops is a delight to my fingertips. There are cotton scarves in Japan that feel so unlike cotton. I end up buying one of them.
The taste of miso soup for breakfast. Salty, warm and invigorating.
Sinking into the hot warmth of an onsen eases the aches and tiredness from traveling. The water relaxes me and prepares me for the next day.
Beep boop is the music at the the street crossings. Ding dong is the music of the bus stop call button. Bing bong is the music of someone at our room door ringing the bell.
The thunderous drumming of the rain on the roof in the middle of the night.