We awake to this sight.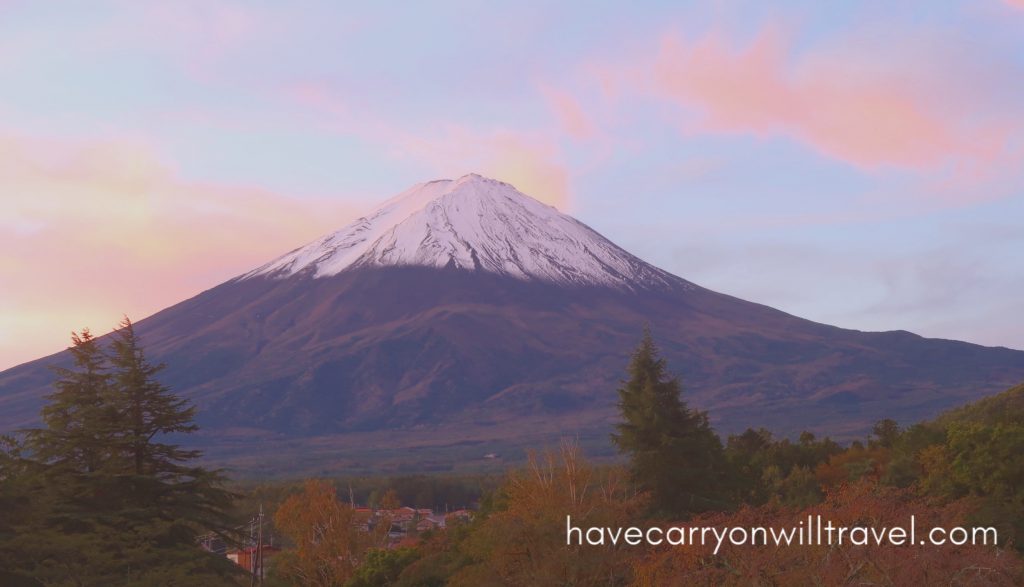 Last night we arrive at the Fuji View Hotel, one of the grande dames of the Fuji area hotels, in the dark. At 5.45am I open the drapes and am awe struck. 'Debbie get out of bed now." were the first words out of my mouth. It is unusual to see Mt. Fuji without any clouds but we seem to have good luck with mountains and a blue sky backdrop.
Mt Robson, in Canada, is hardly ever without a wisp of cloud at the top. Debbie and I backpacked the trail to the north side and when we awoke there was nary a cloud to be seen.
We were in Tibet and had to see Everest. The guide was worried we would not see the mountain for the cloud cover. I told him not to worry it would be clear. We turn the last corner and there was Mt. Everest in all its glory on a canvas of blue.
Today it is Mt. Fuji.