Both M&D have the day off today so we all pile into the car and head south to Pottsville, in New South Wales. It is about a 40 minute drive on the M1 highway.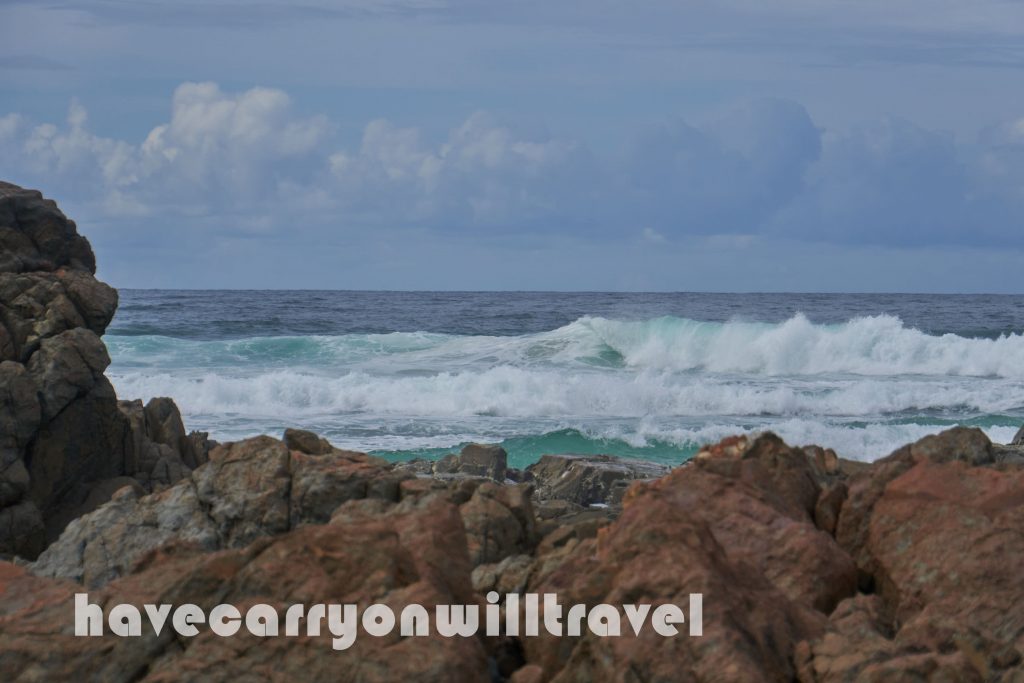 Our first stop is Hastings Point Lookout. It is a rocky outcropping sitting between two expanses of beach. We walk down to the tidal pools among the rocks and look for critters and interesting shells. The waves are crashing further out and the sound is a constant low thunder. The top of the point has a view of the ocean as far as we can see. There are folks on the point just watching the surf and staring out to sea. I wonder what they see?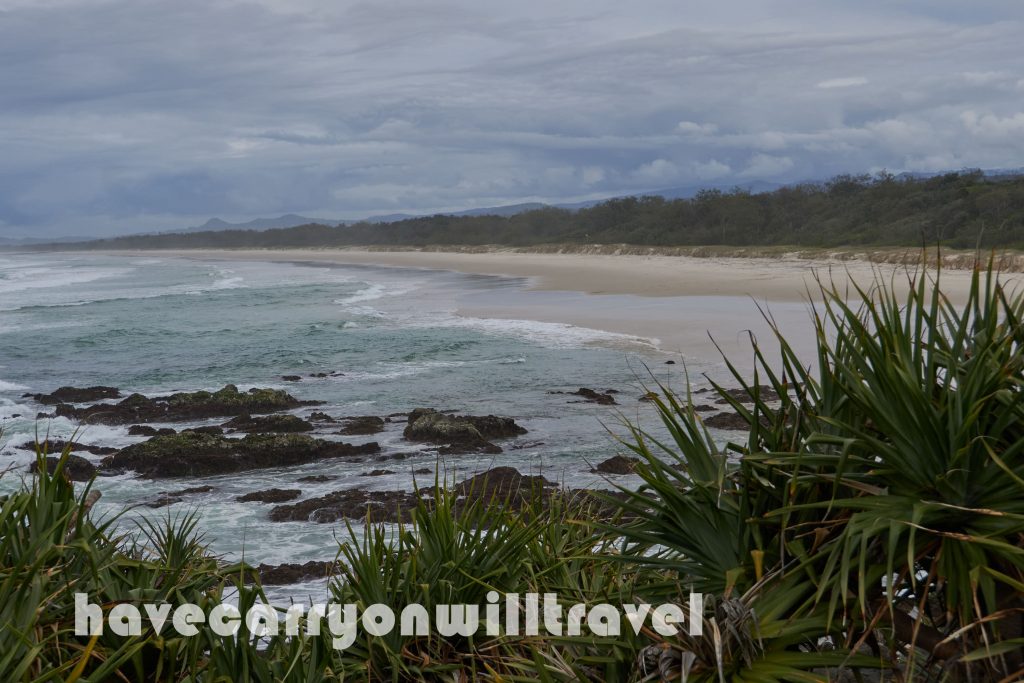 A surfer surprises us and walks over the rocks into the water and paddles out to catch some waves.
Pottsville has a population of about 6,000. It has a small downtown core with a number of restaurants and various small shops. We stop into the Black Drop, for lunch. They have just switched to their summer menu and the selections all sound delicious. Murray tries the chocolate waffle with peanut butter, banana and ice cream and I have the nasi goring, with no egg. The presentation was beautiful and the food scrumptious.