Yesterday we visited the Art Gallery at HOTA (Home of the Arts) in Surfers Paradise. The Art Gallery was constructed since our last visit here. We strolled through 4 floors of artwork and saw works featuring the Aboriginal people and works created by high school students.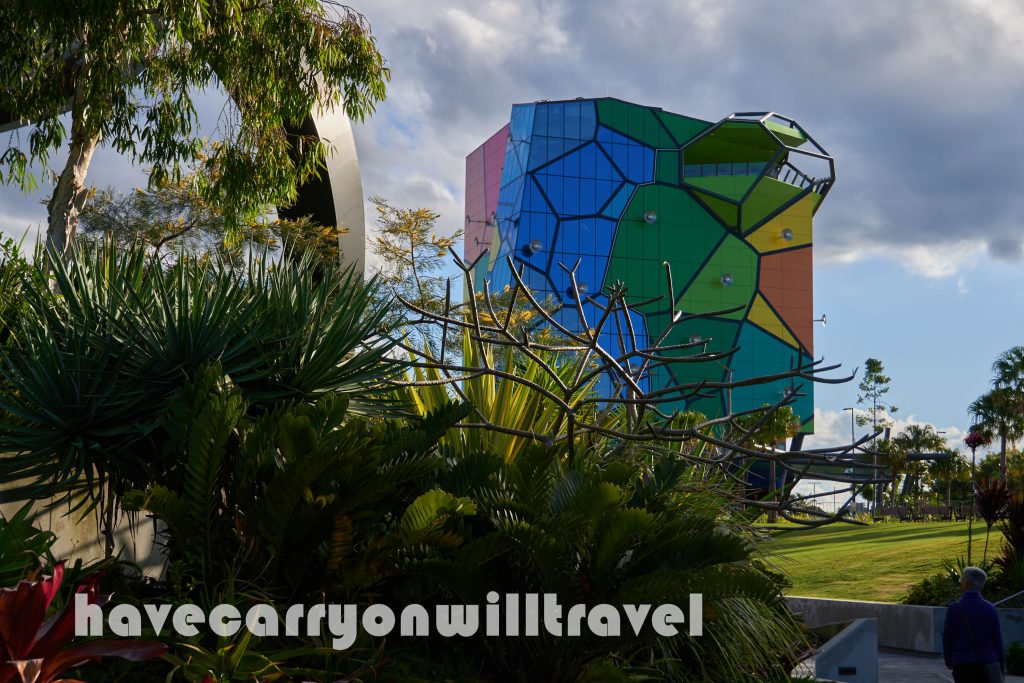 We stretched our legs by walking around the small lake in the area and then had a drink at the Lawn Bar which featured live music. It was a perfect way to spend a few hours.
This morning, M, Murray and I go to Currumbin Beach to take a look at sculptures that are part of the SWELL Sculpture Festival. There are about 70 large scale contemporary sculptures along the beach and the walkway.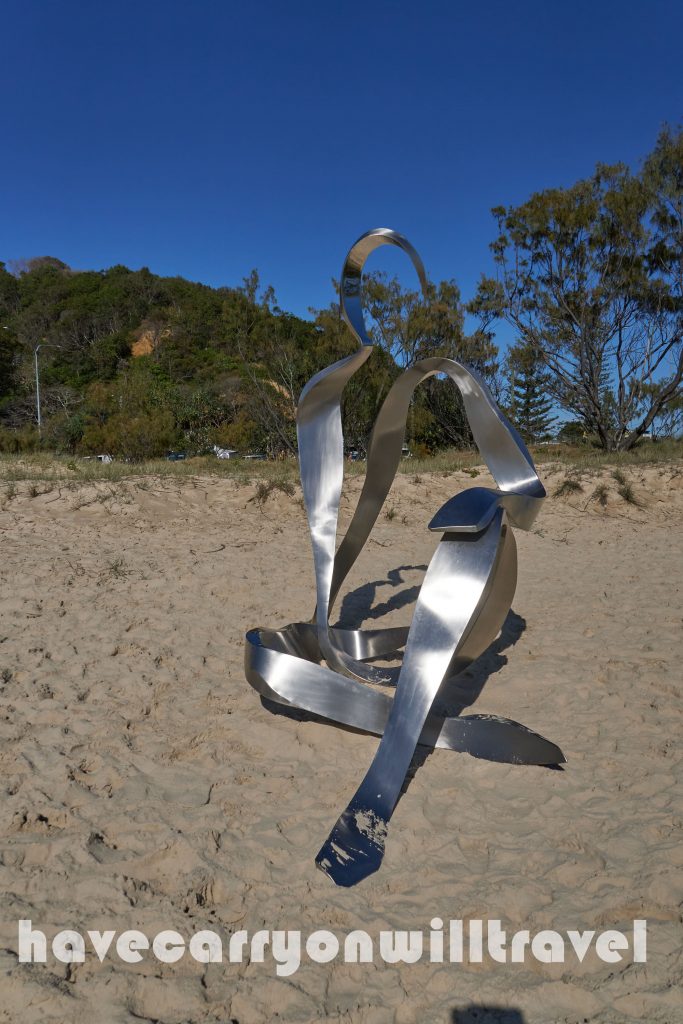 It is nice to walk in the sand and dip our feet into the cool water. Families and people of all ages were out enjoying the warm spring day.

After, we make a stop in Palm Beach where M&D used to live, grab a drink and stroll the beach there. I think I could get used to this lifestyle!
As I write this, I can hear KISS doing their sound check at the Cbus Super Stadium, not too far from the house. Who needs a ticket for tonight, we can sit on the deck and listen from here.
The evening finds us strolling yet another beach. This time it is Burleigh Beach, close to Robina, where M&D live. Perhaps by the time we leave the Gold Coast, we will have walked all 30 kms of beach! The moon is full tonight and is illuminated by the sun, making it a very bright orb in the night sky.