The Gold Coast has a botanical garden in Benowa, about a 20 minute drive from my son and daughter-in-law's house. The gardens have maybe 5 kms of walking trails, both paved and gravel. The trees are mature and well cared for.
Even though it is the start of fall here, there are still flowers blooming.
We stroll and admire the plants and look for wild life, spotting a small turtle sunning himself on a log in the pond and a swan chilling in the shade.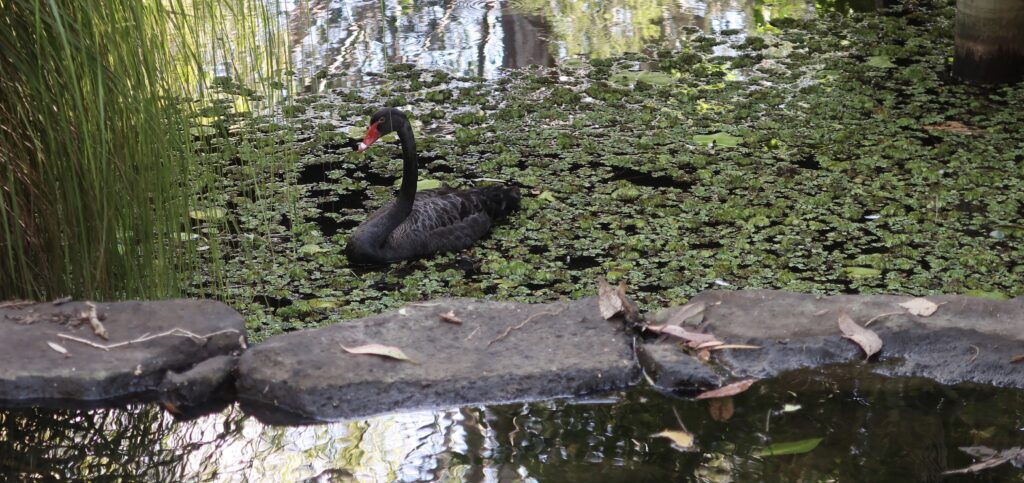 It is a peaceful walk and the four of us enjoy this Gold Coast gem.