Today the three adults and one mini person hop in the car and drive about 30 minutes to the Hinze Dam, built across the Nerang River. The dam was built in 1976 and upgraded in 1989 and again in 2011. It is not used for hydro power but for a water supply for the Gold Coast.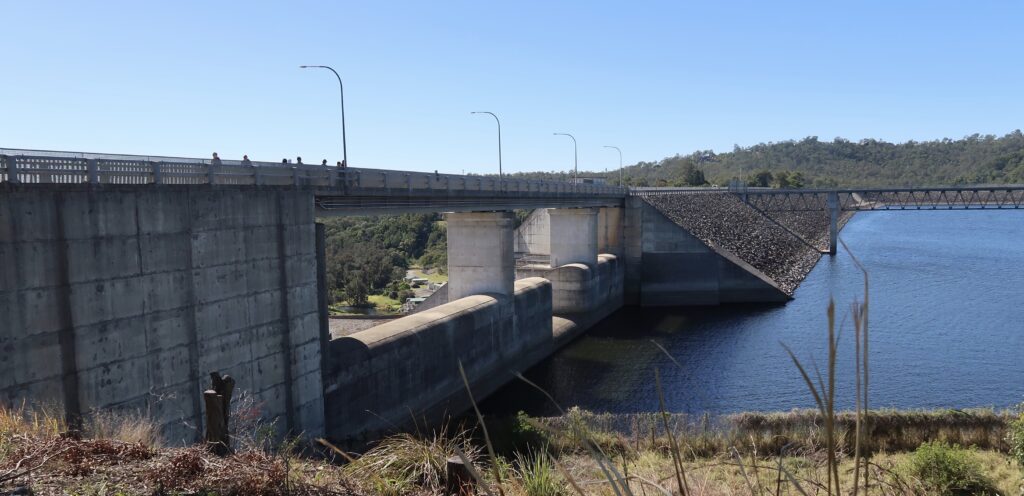 The reservoir is currently at 91% capacity with 283,000 ML (283,000,000,000 litres!). The dam and reservoir were constructed to ensure the area always has fresh water, especially in times of drought.
No motorized vehicles are allowed in the water in the reservoir but canoes and kayaks are. We spy two canoes in the distance and I do not think there are that many paddlers utilize the lake.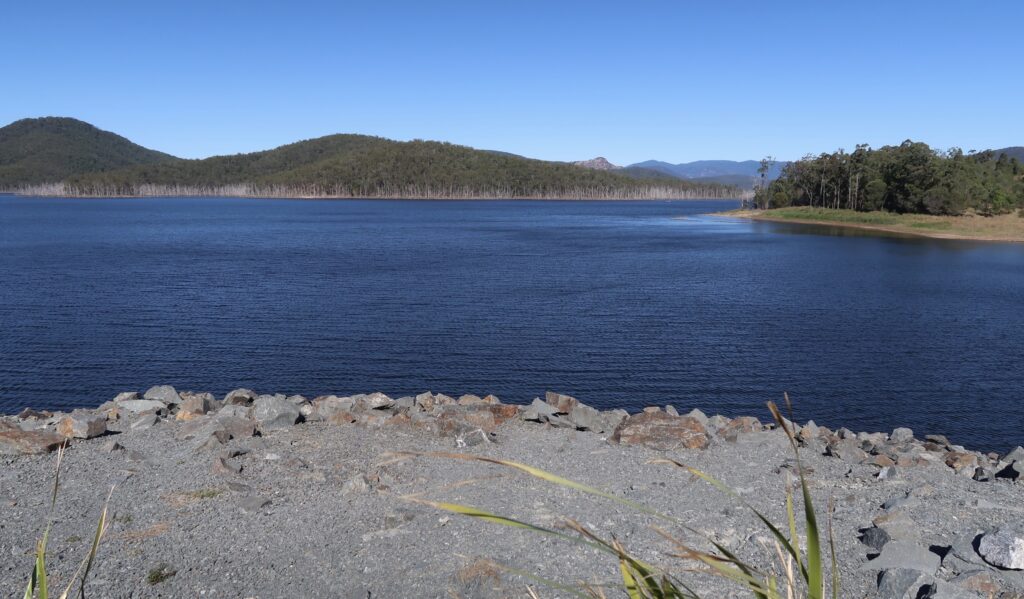 The area is very popular with strollers, beginners bikers (kids) and coffee drinkers. We have a long stroll and little miss v does very well, chattering the whole way and then conks out in the car ride home.