Final thoughts on our Cuban experience.
The people make a country and the people here in Cuban are friendly, smiling and helpful. They are very willing to teach a couple of Canadians abit of Spanish or direct them to the correct street. They return our greetings of good morning with a smile. We chatted to a youngish fellow in Trinidad for some minutes about COVID and life and he was very quiet and conversational.
Many locals purchase breakfast at small shops, usually someone's front window, for 20 pesos which includes a small ham and cheese sandwich. Lunch is a pizza, like we have been eating and supper is pizza or often eaten in a restaurant – fish, chicken, pork or beef.
The scuba diving off Cuba was good Caribbean diving. I would rank it just slightly below Bonaire. If your thing is sharks, then Cuba is the place to go. For little creatures, and unusual fish, Bonaire is the choice. The terrain in Cuba is more varied but a much wider area is used for diving. If given the choice, I would go to Bonaire as I like the little critters and the ease of travel, obtaining food and accommodation are much easier.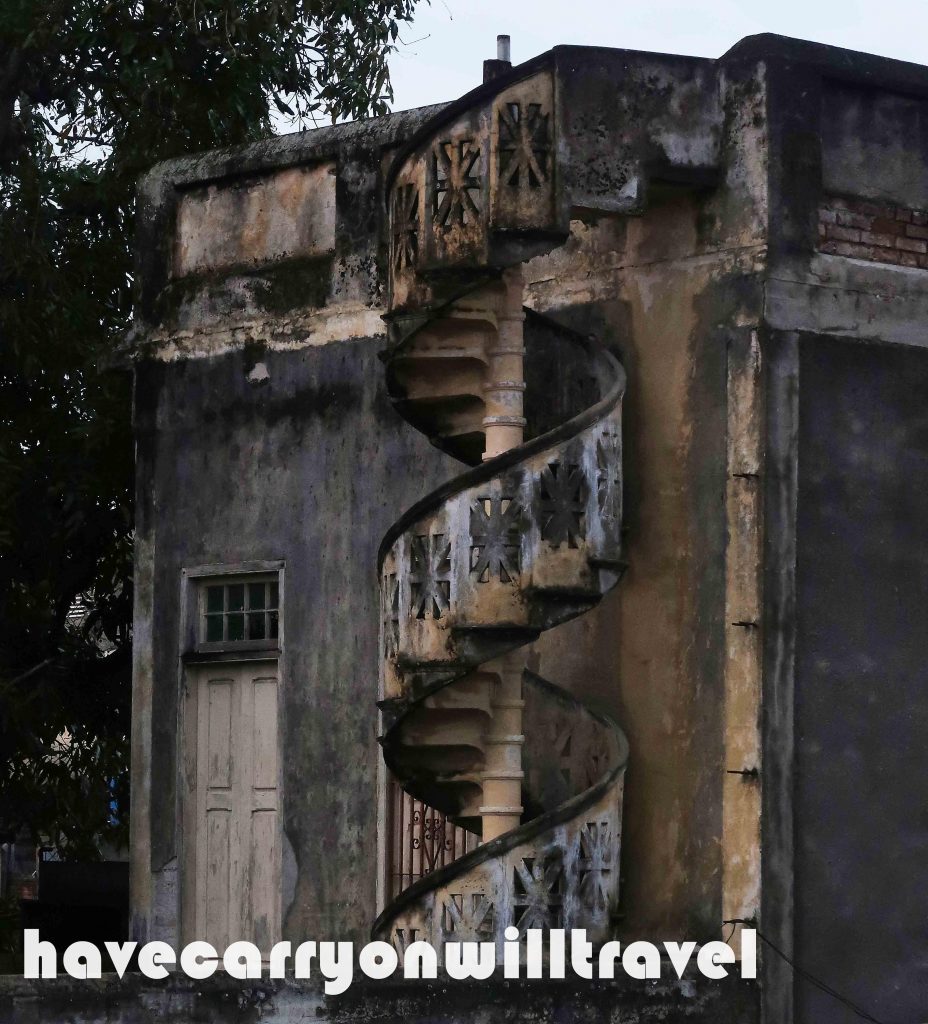 Cuba has mandated wearing masks indoors and outdoors. Omelio suggested we wear them. He has seen many tourists not wearing them and thinks it inappropriate. We agree. To be good global citizens, even though the country we come from has done away with mask wearing, we should follow the rules of the country we are in. So, we wear our masks faithfully, and boy is it hot wearing one in plus 30 C outside!
Windows and doors do not have any glass or screens they have a grilles over them. I think it may be so people on the street cannot have easy access to the house interiors. Cuba doesn't appear to have a particularly bad crime problem so the grilles exist to keep the folks honest and, perhaps, tradition alive.
For our last supper in Santa Clara, we eat at the Santa Rosalia restaurant. I order the roasted chicken and Murray has the stewed beef. We order like pros and use our best Spanish and the waiter actually understands what we are saying. The food is very good once again and we enjoy it in a beautiful colonial restaurant with high ceilings, tall windows and amazing decor.