Breakfast is at 8:00 this morning and the ladies have prepared a feast for us. For Murray, they bring out a ham and melted cheese sandwich, an omelette, a small loaf of bread, mango marmalade and tea. For me, they have prepared a stewed chicken leg with potatoes and rice. It is delicious!
One of the sights we visit today is an art gallery. The art is created by local Cuban artists. The works are modern and have a different feel to them. Murray thinks that they have been sheltered from the world so they have their own kind of style. A Cuban outlook on life, perhaps. Some of the paintings we both really like. It is a worthwhile visit.
For lunch every day we have been eating small cheese pizzas. Murray talks as to a young fellow in the pizza lineup today and this fellow said the before COVID the price for a pizza was 8 pesos. The price has gone up since there are shortages of cheese and eggs, so the price is 40 pesos now (about 50 cents Cdn). They are filling and the crust is really quite good.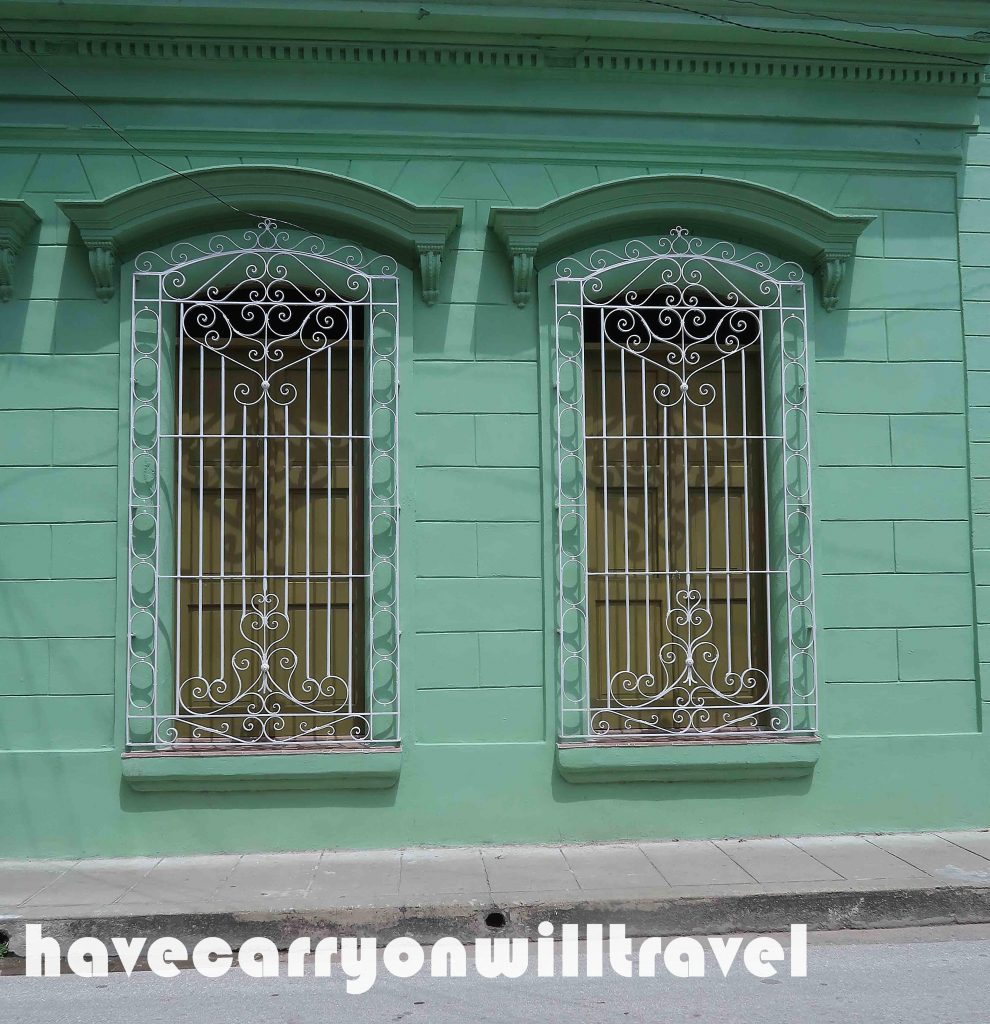 We wander in the morning and then head back to the hostal for the afternoon's heat. When we arrive back at the hostal is it 32C in the shade! The breeze and shade make the garden a great place to rest. The garden cat keeps wandering by on her quest to catch mice. (This morning, while we ate breakfast she caught a mouse and dutifully carried it into the house!)
We eat supper at a restaurant called La Bodeguita del Medio. There is also one in Santa Clara, which we ate at. The portions are huge, so we share a Ropa Vieja, which is shredded stewed beef in a light tomato sauce with peppers and onions. It is served with rice, cassava and cut up tomatoes and cucumbers. I drank a mango juice and Murray had bottled water. We paid 250 pesos, which equates to about $3.30 Cdn, including the tip.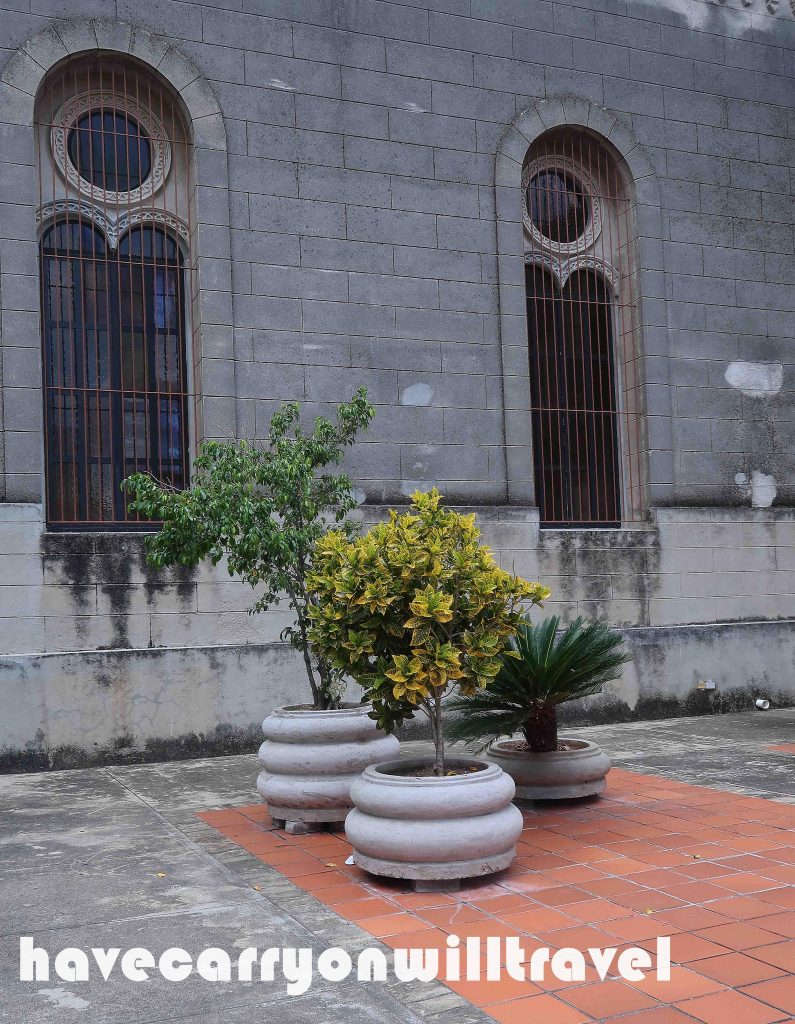 Everybody sells something here. Open up your window on the street, put a few items in view and you are a retailer. The buyer stands on the sidewalk and asks for what they want and the transaction takes place through the wrought iron grill. Most of the stores also work this way. One can enter and wander in stores that sell larger items, furniture, scooters. The 'tourist area' has more traditional type stores, I presume because it is more familiar to the foreigners.