There is a place called Lorong Buangkok in Singapore and it is the last surviving kampong. A kampong is a traditional village. This particular one was featured in a film called "The Last Kampong". Murray discovered this village while doing research about Singapore. We decide today is the day to go exploring and visit the village.
Singapore's MRT (Mass Rapid Transit) trains will take us part of the way and then we must take bus number 88. We talk to three different people at the train station before one knows where to catch the bus. Once on the bus, Murray asks first one woman and then a second woman how far a certain stop will be. Eventually we have all 5 people in the back of the bus discussing where we should get off. It is a long ride and when we get close, even the bus driver chimes in his suggestion. We exit the bus with many thanks you and goodbyes. Traveling is sometimes about these ad hoc experiences and not about seeing this wonder or that.
Murray has very good walking directions and after about a 15 minute walk we are strolling down a path into the kampong.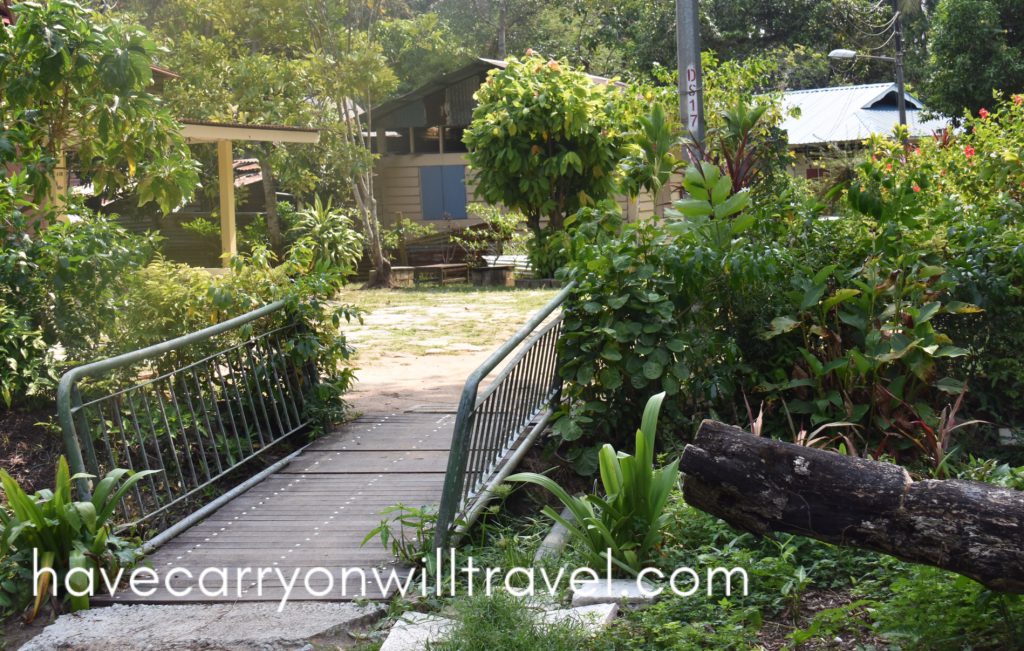 The houses are old and not that well kept. It is very quiet in the area and we only see one person. We are not sure all the houses have residents. There is a building that looks like a community center or gathering place. We cross paths with another curious couple of people as we are leaving.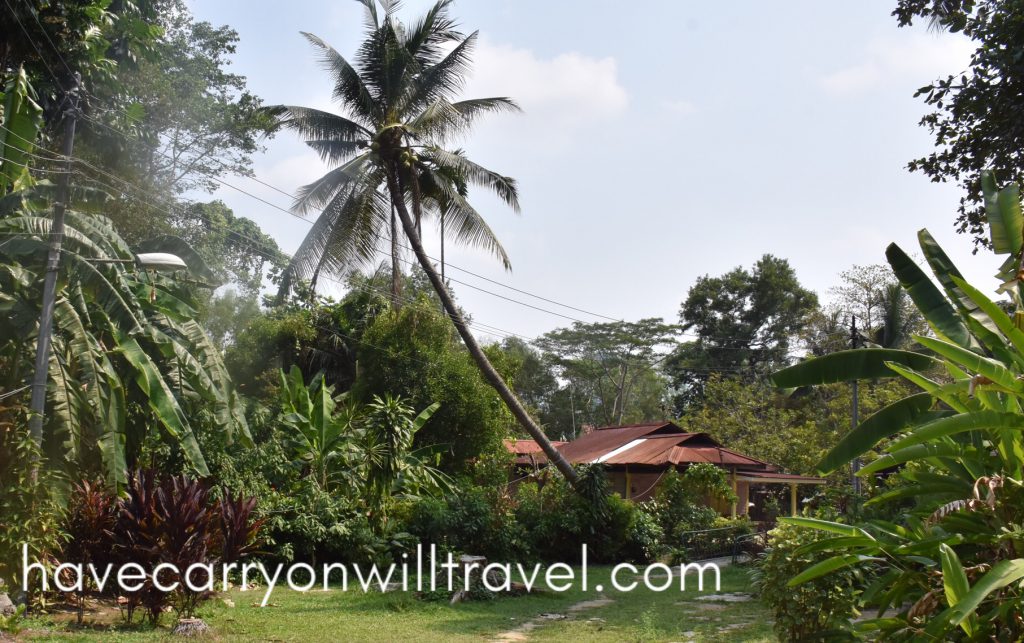 After asking directions again, we hop on a different bus for the trip back to the train station and two train transfers later we are at the edge of Jalan Besar. It is an area worth walking through to see old architecture mixed with new trendy cafes and shops.
One building catches our attention. It is a two storey building built in the 1920's that is considered in the "late shophouse style" of architecture.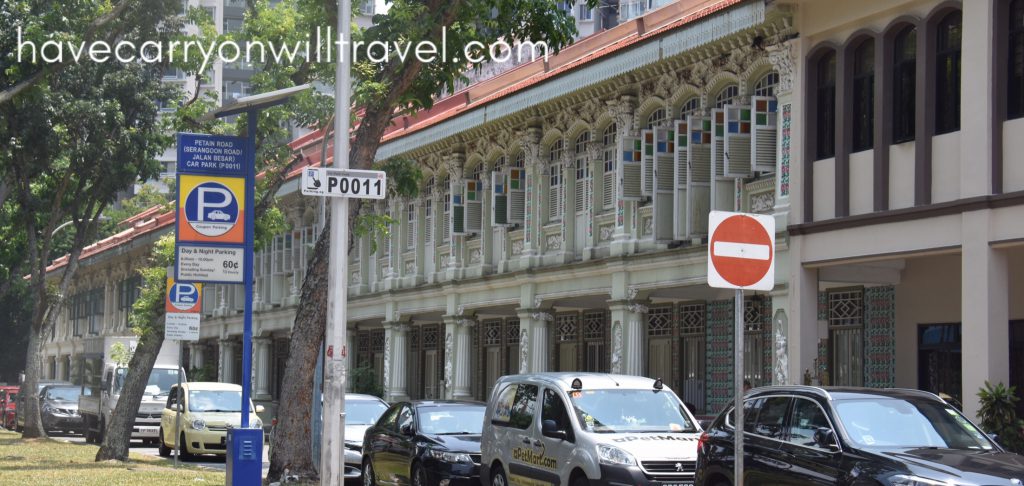 The exterior walls are covered in floral ceramic tiles that are still gorgeous.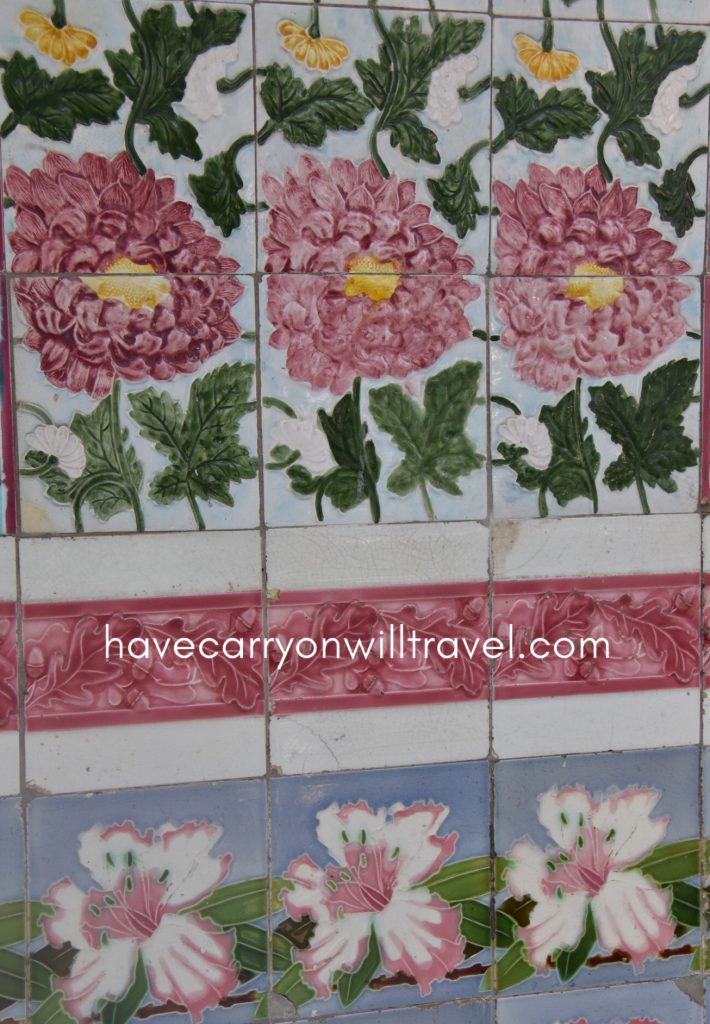 Jalan Besar is just north of Little India, so we stroll through this mini India to get back to our hotel. The buildings are older with commercial or retail shops on the street level and houses, or more businesses, on the second floor. It is crowded today, a Sunday, people are doing their shopping and eating out. We stop for lunch at a busy corner eatery serving Indian food and have Tikka Chicken, Dahl Makhani, rice, naan and a Coke for Murray and watermelon juice for Debbie. It is very good and only $18!
The alleys in Little India are well used and almost like small streets, with folks using them for socializing and travel.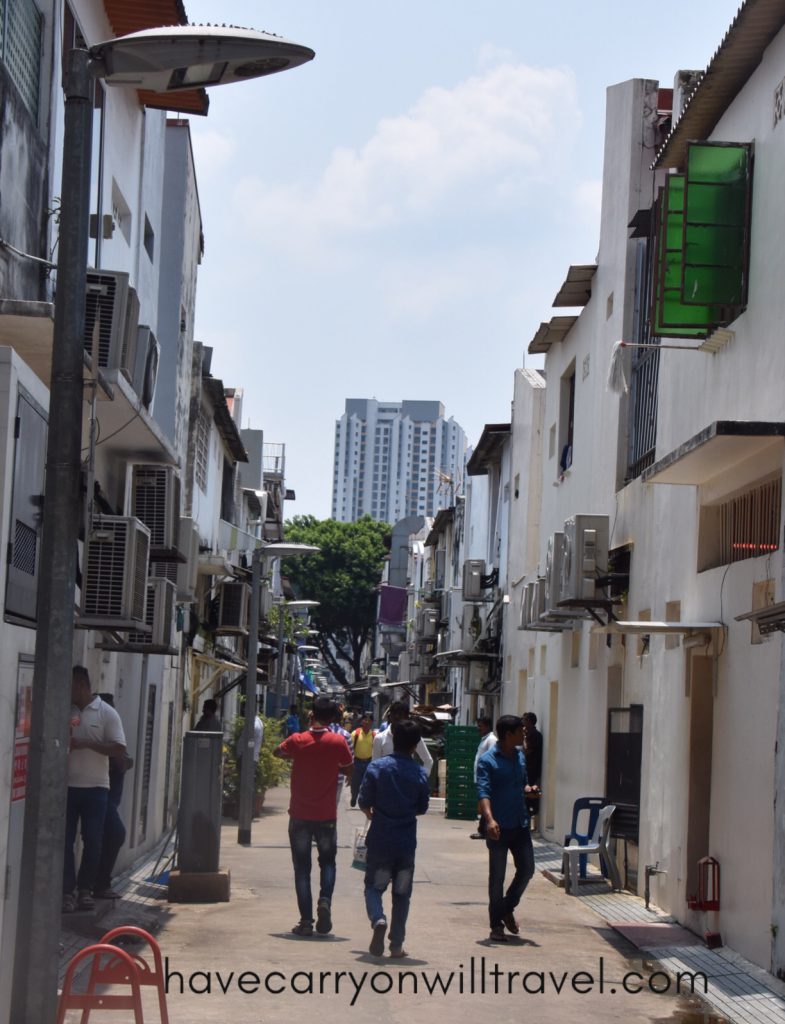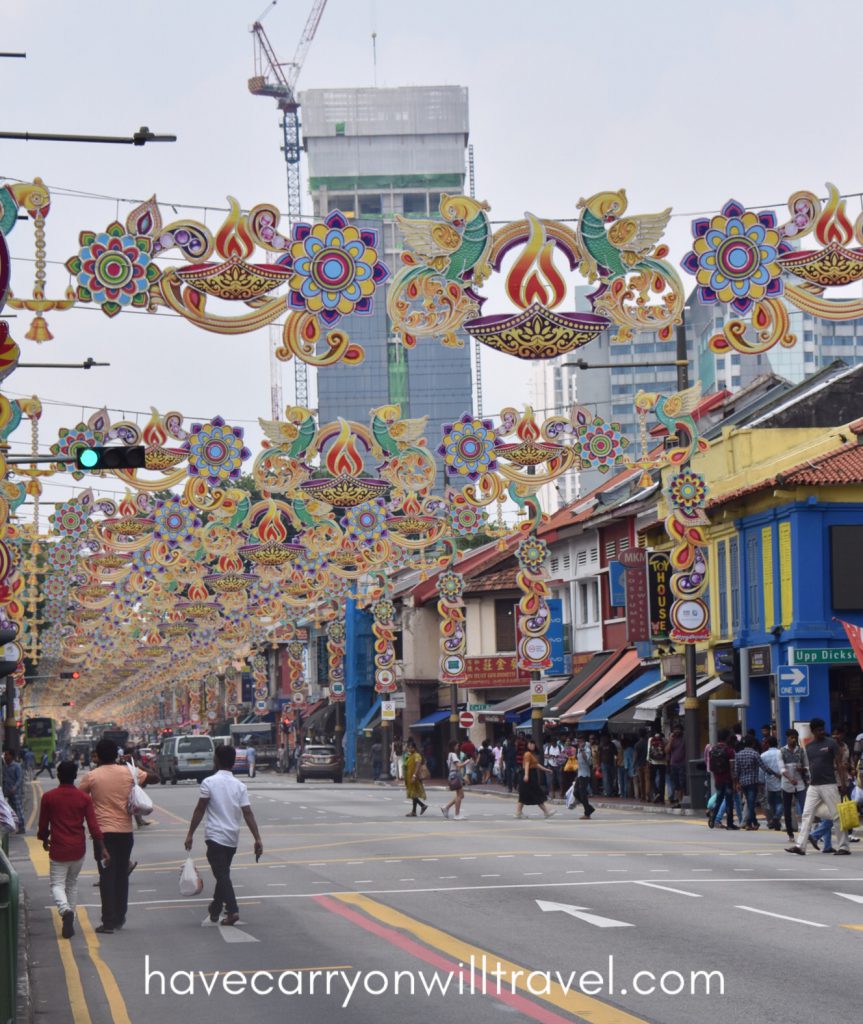 Today, although even hotter than yesterday, is a much better day of touring. It always takes a couple of days to get our chops back. Still jet lagged but working on that, there should be steady improvement from here on in.