After one short flight and two very long flights, we are in Singapore.
Before talking about Singapore, I need to make a comment about security at the Edmonton airport. How can 3 of our 4 carry on bags, plus Murray's laptop, all fail the X-ray scan at security. We go through there with the same bags and the same dive gear each dive trip and they suddenly need to check 3 of the bags?? The woman never did find what triggered my dive bag inspection but she did find my "knitting needle turned into a stabilizer stick" and it took the supervisor to okay it. And Murray's stick in his bag didn't even get questioned. So frustrating. I think the Edmonton security people have their radar setting turned up way too high and are over the top vigilant. The same four bags went through security in Vancouver and not one of them was taken apart. Same in Tokyo. So what is it with Edmonton?
Another comment. If you are choosing airlines to fly across the Pacific, choose Japan Airlines. Their service is exceptional. The flight attendants are friendly and very attentive and ground staff efficient and polite. I wish all airlines could be so outstanding.
Okay, Singapore! Hot hot hot! Tall buildings. Organized traffic. Humid. Friendly people. Food fairs. Air conditioning. No garbage on the streets.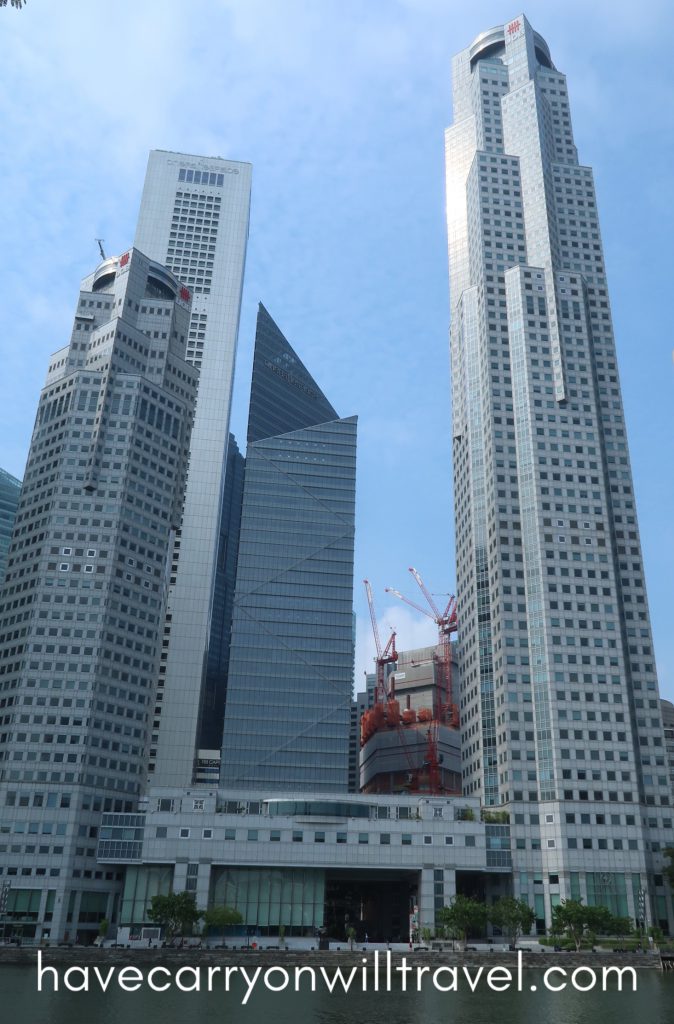 We venture into Chinatown today and walk far before we find the markets and small shops. We initially find rows and rows of restaurants and spas, all closed as it is too early on a Saturday morning. We enjoy looking at the older shorter buildings against the backdrop of newer tall buildings. The high rises are architecturally varied from what we have in Edmonton. It is very refreshing.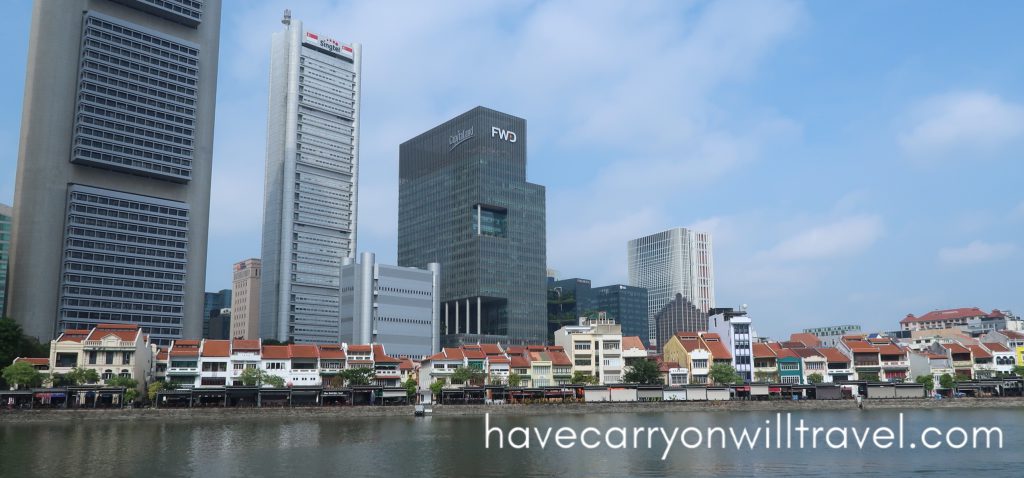 We find ourselves in a huge food center for lunch. Small kiosks lined in rows, with tables everywhere. People out on a Saturday enjoying food and getting together with family and friends. We find a kiosk selling Thai food and enjoy Pad Thai and Garlic Shrimp for our lunch.
By about 2:00 we are hot and tired from our first day touring so we jump in the pool at our hotel, the Mercure Bugis. We scare everyone out of the lap pool by doing….laps. Once we are done and out, folks get back in! Oops!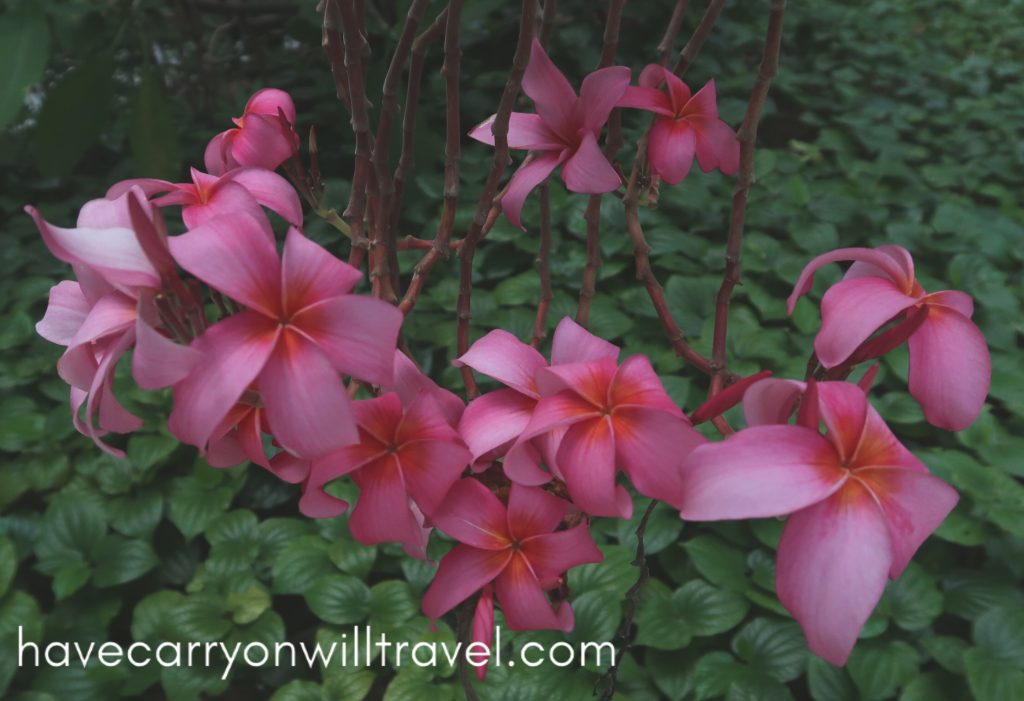 We must go for supper soon before we pass out.