Before we left for Africa, we spent some time researching and booking a dive trip with our Edmonton friends. I find it odd to be booking a long range trip before the short range trip has been taken, but sometimes it has to be done.
The group bantered about a few Caribbean destinations and chose Cozumel. Although Murray and I had been there in 2001 and then again in 2003, we decided that it was  a place that we would like to go back to. The island will have changed in the 10 years since we were last there. Here are a couple of pictures from those trips.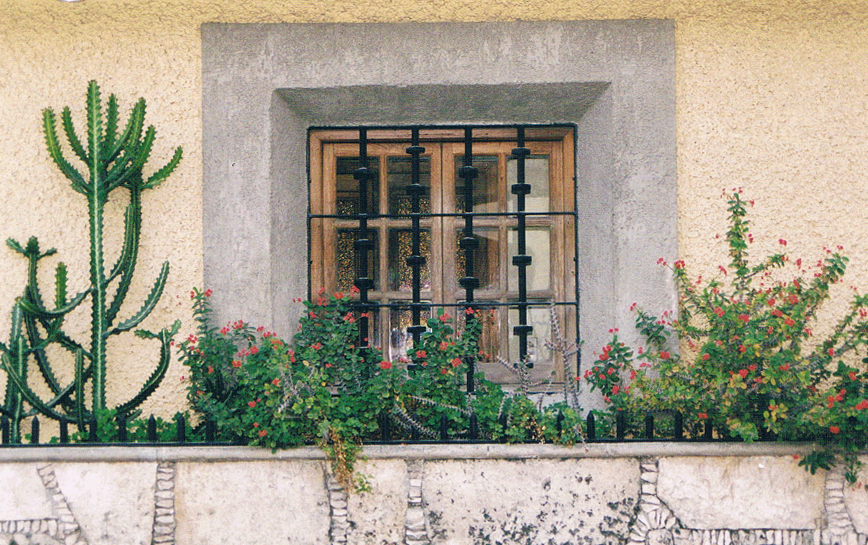 We are going with R, A and B, so that makes a group of five – four divers and one relaxer. These are some of the same folks that we went to Bonaire with two years ago. Between R, Murray and me we investigated hotels and found a boutique hotel we were all happy with and booked ten nights into the Mi Casa en Cozumel. Murray and I like to stay in town so we can walk to restaurants, shops and explore the sights so we convinced the other three travelers to stay in town too.
At the same time, we investigated flights and the best route is through Houston then direct to Cozumel. Red eye to Houston, couple hour layover and into Cozumel by 11:00 am. Not bad. The return trip was even easier. Goofy story….Murray and I booked our flights early in the week, but B could not book until the weekend. We wanted to sit in the same row, so Murray and I picked seat numbers "D" and "F", leaving "E" empty and hoping no one picked that seat before B booked her flights. B then booked her flights and was able to get seat "E" on all the flights, so we are sitting together. We thought we were quite ingenious with what we did, and it was a little fun trying to out think other travelers.
With the two critical pieces booked, we jetted off to Africa.
Once we returned from Africa and got back to mountain standard time, we started looking at dive operators.  This involved emails to dive shops, my famous spreadsheet analysis and a few discussions with the group.  Once again, between R, Murray and me we found one we were all very happy with (Blue Magic Scuba). Booked, paid a deposit and we were done.
Now on to the fun stuff – like figuring out how to pack my new BCD and regs and still travel carry on! More on that in the next post.