We come to Bonaire to scuba dive. It's all about shore diving here. The island is set up to dive from the land, although a person can boat dive, but why pay the extra?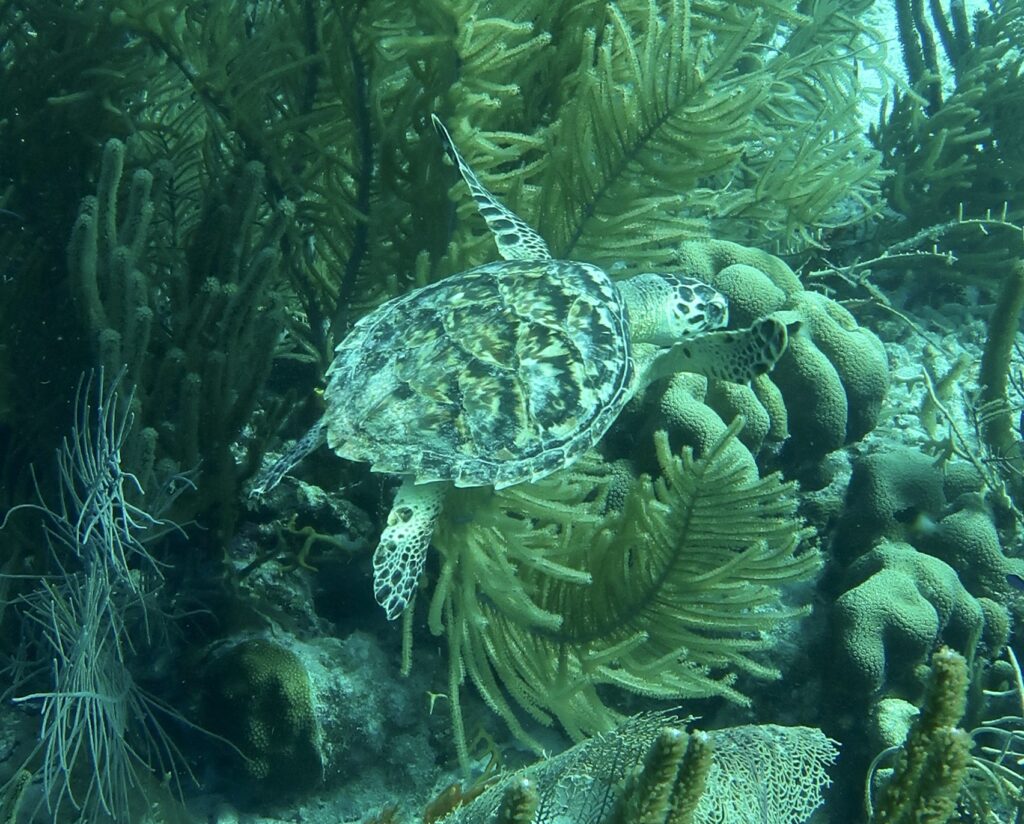 Yellow rocks on the shore and yellow buoys in the water indicate where the dive site are. There are also a number of spots that are unmarked that can be used. It feels busy right now, but apparently it is not. A few years ago we were alone on all of the unmarked dive spots, but now, there are divers on all of them.

To shore dive, we have a compass and a very good process to enter and exit the water. First, take a compass reading straight out from the land or to the buoy. Follow that compass reading while kicking on the surface to the descend spot. After descending, continue to follow the compass reading to about 30 feet of depth where two or three marker corals are identified. Some divers take a safety sausage, fill it with air and tie it to a coral for a marker. Determine the current direction and swim into the current, descending to a nice depth, for half a tank of air, turn around and slowly ascend to 30 feet and locate the markers previously picked out. Once located, follow the reverse compass reading back to shore. Works every time!
It takes a few days to get our chops for finding cool critters back, and now we are seeing turtles, eagle rays, juvenile trunk fish, squid, cleaner shrimp and assorted fishes.