There is something I find fascinating about the Gold Coast. Just a 15 minute drive takes us to the beach. It's late afternoon, windy and chilly, but there are many folks out walking the promenade by the beach. It's part of the life style here. Old and young walkers. Families and couples and singles. Dog owners and cyclists.
We planned to walk on the sand and dip our toes in the ocean, but the wind tells us to stay up on the promenade. We will have to wait for a warmer day.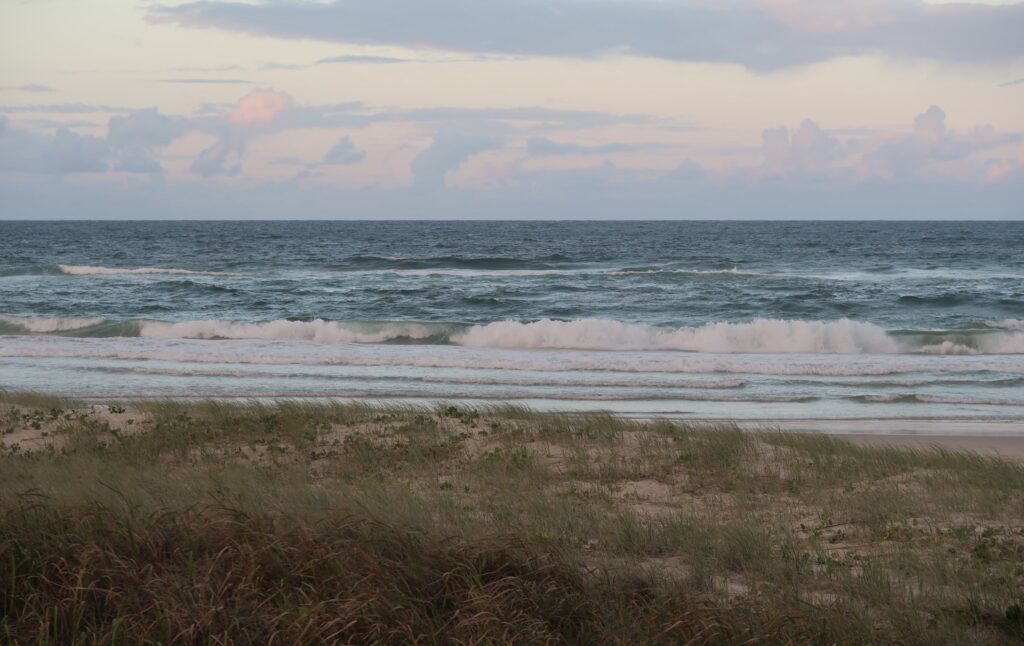 We stroll and watch the waves and the people and look at the houses and condos bordering the promenade. I would love to live in one of those condos and watch the ocean all day.
A winder surfer comes to shore for a rest and then heads out again.

Life on the Gold Coast.