Murray and I came to Bonaire hoping to make up for lost dives in the 19 months of pandemic isolation. We have dived and dived while here and as much as I think I am over dived right now, I am thinking about where we should go for our next trip. Yeah, I'm hooked. Here are some crazy stats to sum up Bonaire.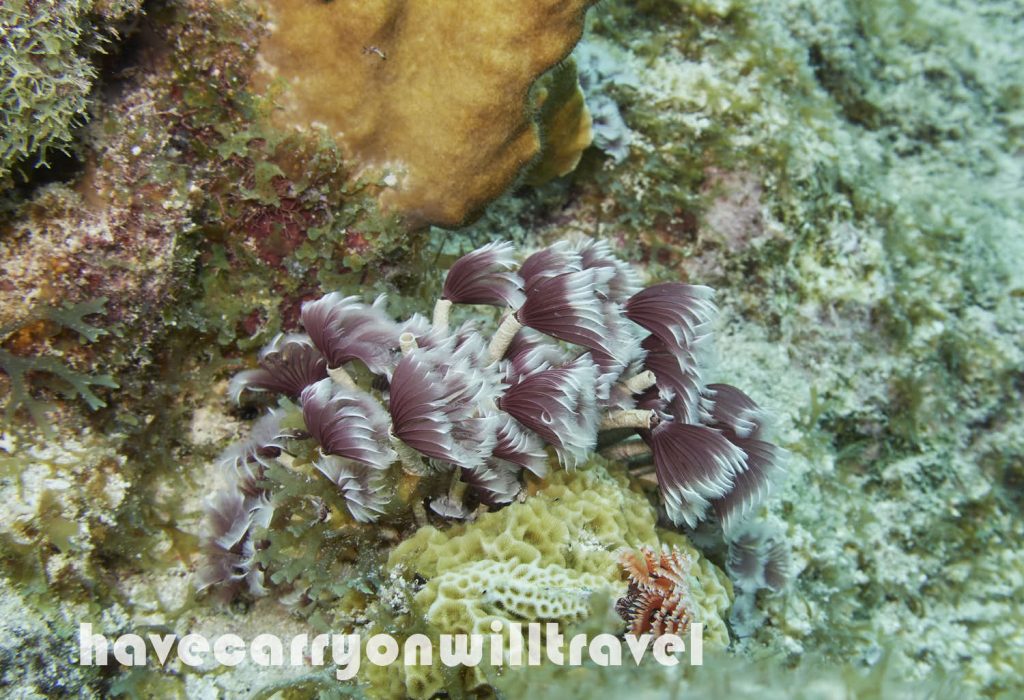 Number of dives – 2 boat dives, 67 shore dives to total 69 dives each
Average length of dive – approx 71 minutes
Shortest dive – 16 minutes, aborted dive due to water in camera housing
Longest dive – 85 minutes, last dive-didn't want to get out
Hours spent under water – approx 3.5 hours per day, approx 81 hours over the 4 weeks
Number of wipeouts in the surf or on the beach with dive gear on – Debbie 6, Murray 5
Number of robots encountered under water – 1 (Hayward) in the swimming pool
Number of dive days and number of rest days – 24 dive days and 3 rest days
Number of photos taken by Debbie – approx 1,270
Number of videos taken by Murray – approx 370
Best place to stay – Coral Paradise Resort
Best truck rental and dive shop combination – AB Car Rental and AB Dive
Best sushi restaurant – Panino
Best ice cream – GIO's
Most dives at one dive site – Salt Pier 3, Something Special 3 and Oil Slick Leap 3
First time diving at a dive site – Tolo, Jeff Davis, My Place, Vista Blue, Soft Coral Garden, Fish Hut and Yellow Submarine
Some of those statistics are mind boggling. We spent the equivalent of two 40 hour work weeks under water! We are turning into fish! This is our fourth trip to Bonaire and we still managed to dive sites we have not dived before. The dive sites we did multiple times have something drawing us back each time.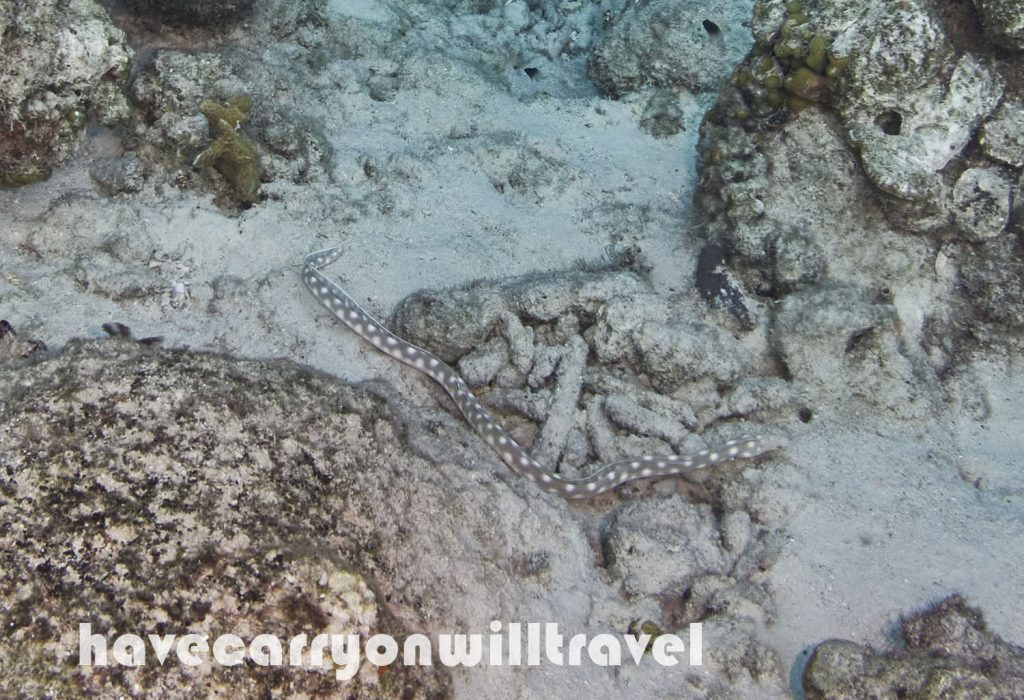 If you are thinking of going to Bonaire, stay at the Coral Paradise Resort. Carolyn and Vincent (Canadians) are great hosts and run a small eight unit resort. They are tied in with AB Dive and AB Car Rental so a truck rental is easy and tanks are delivered right to the resort. Each unit has a kitchen so breakfast and lunches can be made, which we did most days. Some days we cooked in, but most days we ate out. It can't get any better than that! Check them out!
So, this was our dive trip to Bonaire in a snap shot.