Murray and I are sitting in the Seattle Airport waiting for our flight to the Big Island, Kona, Hawai'i. I feel so relieved now. This trip was causing me more anxiety than our trip to Bonaire. Same testing and paperwork involved, but this time it felt more intense. So, why am I relieved? This is why…….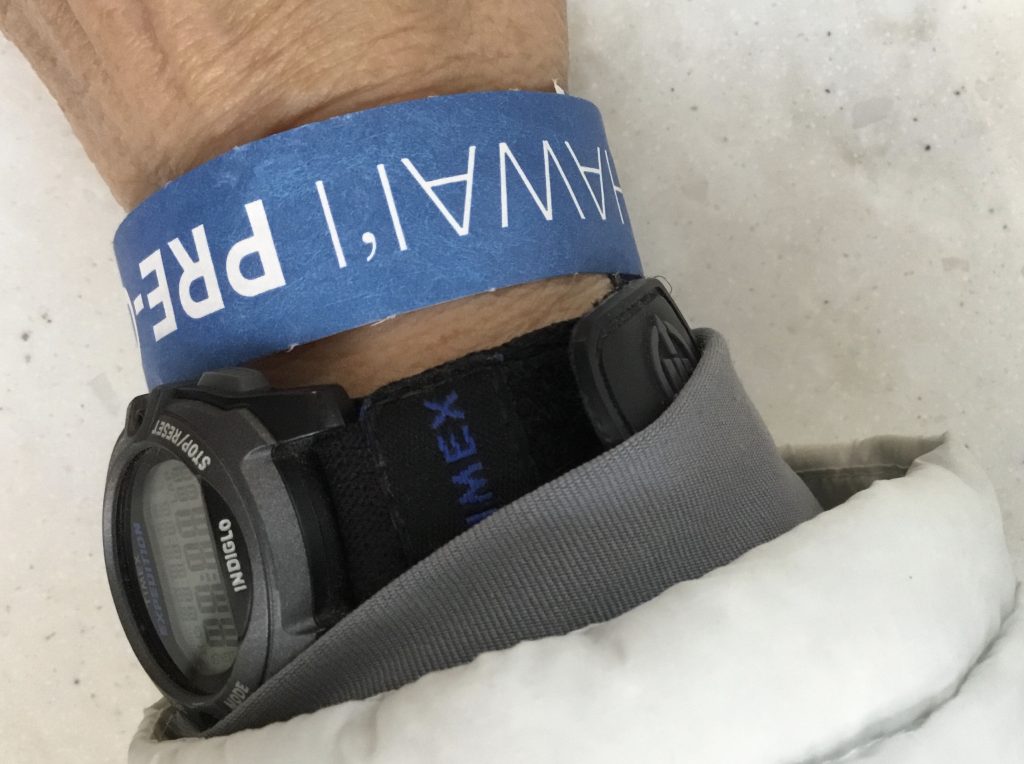 Hawai'i requires visitors to log into a website called Safe Travels Hawai'i to fill in information about our trip, vaccinations, negative COVID test and fill out a health questionnaire. I filled out everything with ease until I got to the health questionnaire, where there seemed to be only four questions and the "Next" button didn't do anything and so I "Completed" the questionnaire and created the QR Code. I might add that at no time did the website ever say, "You have not answered the other 64 questions of the health questionnaire." Anyway, I slept very poorly over all this the night before our flights and have worried the whole time that I messed up. Sounds like Debbie, doesn't it!
Once in the Seattle Airport, I noticed an area where we can pre clear the Hawai'i restrictions to quarantine (and I had read about this pre clearing on some website) and there was no line up, so we scooted over there and within about four and a half minutes we had been pre cleared and given our wristbands. I didn't mess up at all! Such a relief to have that colourful band around my arm!
We still have a few hours to wait for our flight to Kona. Tonight we sleep by the ocean!