We cover many miles again today. Kayenta, Arizona to Cortez, Colorado with a dip into Utah.
The speed limits in Arizona and Utah are odd, or maybe we just haven't figured them out yet. They vary between 40 mph and 65 mph sometimes with no logic that we can discern. Some roads we think we should be going fast on, are designated slow and vice versa. Since we are pretty much driving the speed limit, when we know what it is, we are just hoping we can talk our way out of a ticket if we get caught accidentally doing the wrong speed on the wrong road.
First tourist stop is the Monument Valley Navajo Tribal Park. A 17 mile drive takes us around towering giant rock outcroppings. The colours in the morning light range from brilliant reds to dark blues. Erosion creates these structures that have inspired artists, builders and dreamers.
The plant life in this part of the US is quite different than in Alberta. The plants here have to survive desert conditions, so many of them are stunted in size.
Cacti, ponderosa pines, Mormon tea, junipers and many we do not know the names of.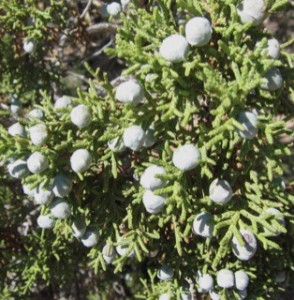 Next stop is Hovenweep National Monument. It is a 2 mile walking trail trough the ruins of a community from over 700 years ago. They were ancestral Pueblo people who began to cultivate corn and other crops so adopted a stationary lifestyle, rather than nomadic one. The construction of the buildings show, to us, an advanced nature.
The construction and siting is what intrigues. The buildings look like miniature houses of today that appear to be multistory with many different shapes. Curved walls on the entry side of the building with flat walls on the 'view' side. The dwellings are sited right on the edge along a valley. I'm guessing it had to do with ventilation or something but the siting would be outstanding in terms of today's criteria, people would pay big money for the views and privacy afforded by building on the edge of a coulee.
Since we left Phoenix we have seen the terrain, the flora, the landscape, the architecture all change and just when we get a feel for our surroundings it changes again. I'm guessing again but I think altitude is the main reason for this change. Phoenix is smack dab in the middle of the desert, complete with 20′ high cacti and very scrubby shrubs. Traveling north towards the Grand Canyon the vegetation changes to Ponderosa Pine and the air is slightly cooler.
At the rim of the canyon (7000 ft) the vegetation is not dense but there are enough trees to make a proper forest. Shortly after leaving the G.C. National Park, to the east we encounter a slightly different desert. No blowing sand like one might envision the Sahara, and no tall cacti like around Phoenix but very low scrub and what is really miles and miles of very little. The terrain is strange to us. The top of the mesas are flat like our prairies but their vastness is interrupted by outcroppings of red rock.
Mountains that have not eroded and have remained standing proud for the past many centuries. As we travel we suddenly plunge down (or up) very steep inclines into the plains between the mesas or to the top of the next mesa. This type of landscape continues for many, many miles. Then we cross the Utah/Colorado border and it is as if we are transported back to Southern Alberta. The scrub vegetation has been replaced by fields of wheat and other grains. There are fields of corn. All this is made possible because of irrigation, again just like S. Alberta. We have another long day on the road tomorrow crossing into yet another state, New Mexico, it will be interesting to see what that brings.
Being from North America traveling big distances to get any where is a very familiar concept. When in Phoenix, before we started our road trip, we were talking to couple of ladies from Belgium.  The one thing they were completely astonished at was the wide open spaces with not much humanity. In most places in the world it is difficult to move very far in any direction without running into someone. Here we just get in the  car and drive. Three, four, five hours is not very long if one wants to get anywhere in Canada or the US. Our trip to this part of the States will last 10 days. We'll cover over 1000 miles and we are not traveling every day. Paulo Soleri should be rolling over in his grave.