Yesterday Murray arranged with Made Sudarta, a local taxi driver, to take us on a little adventure. Made (pronounced Mad-ee) picks us up at 9:30 and we are off!
Our first stop is Pura Tasman Amun, a temple built in 1634 by the then King of Mengwi. Bali used to have nine kingdoms, but the Dutch slowly conquered them in the early 20th century. There is still a royal family of Mengwi that maintains the temple. The grounds are immaculate and the buildings well kept.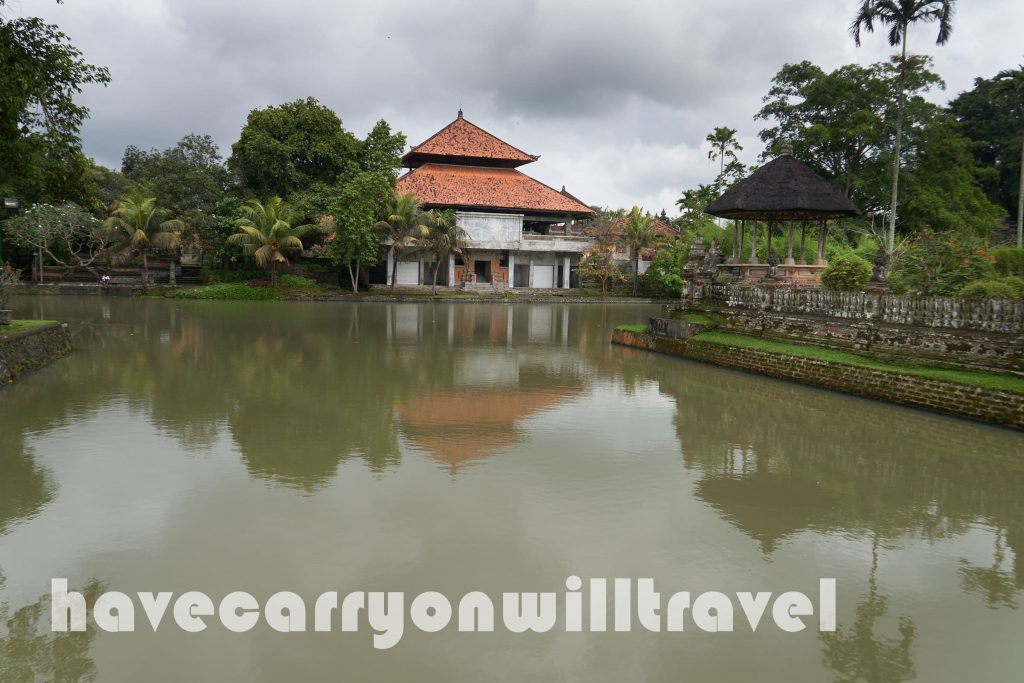 Our next stop is the Desa Coklat Factory. We are a little disappointed in that we could only peer through a couple of windows in the factory to see workers mixing chocolate and wrapping it. There are some tasting samples of milk and vegan chocolate, which we try a few. We do manage to purchase one bar of Organic 73% Dark Chocolate with Sea Salt!
Our last stop is the Jatiluwih Rice Terraces, a UNESCO World Heritage Site. As we approach, we can see why the area is special. Layer upon layer of rice fields on every side of a large valley. Made drops us off and we walk down the paved path through the fields. There are many tourists here, almost too many for our liking. A young Dutch couple ask me to take a photo of them so I do and then we chat for a few minutes.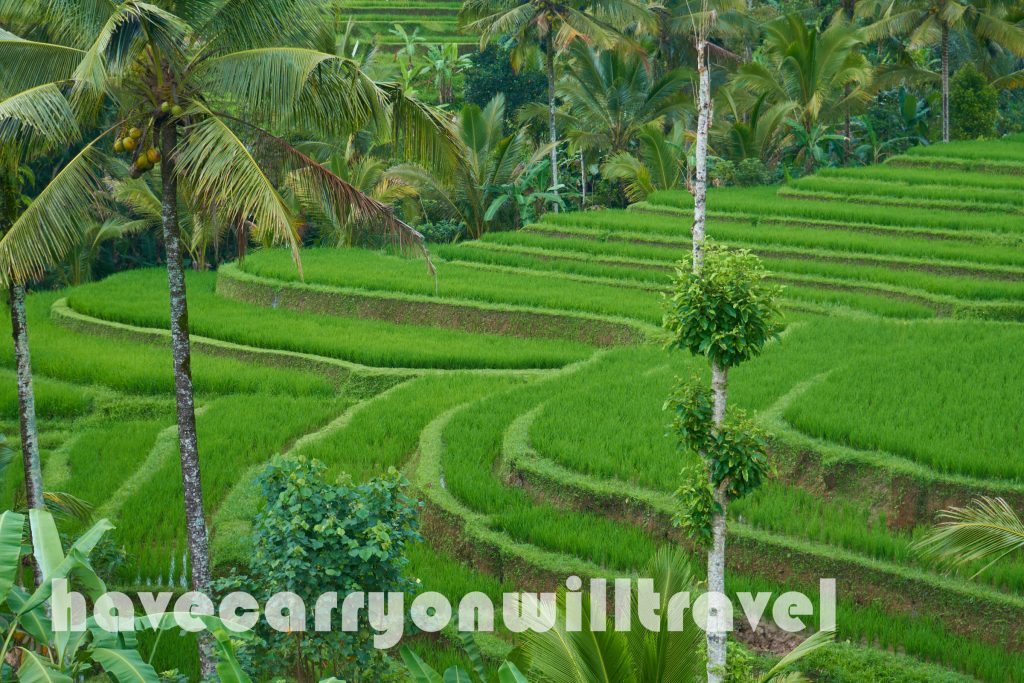 We continue down the path and decide to keep going to, mostly, get away from the other folks and to find good photo ops. We wind down into the valley and the rice is so rich and verdant. We say Good Afternoon to the farmers working the fields and always get a friendly response or a "Where are you from?". We walk for about an hour and then find our way back to our driver.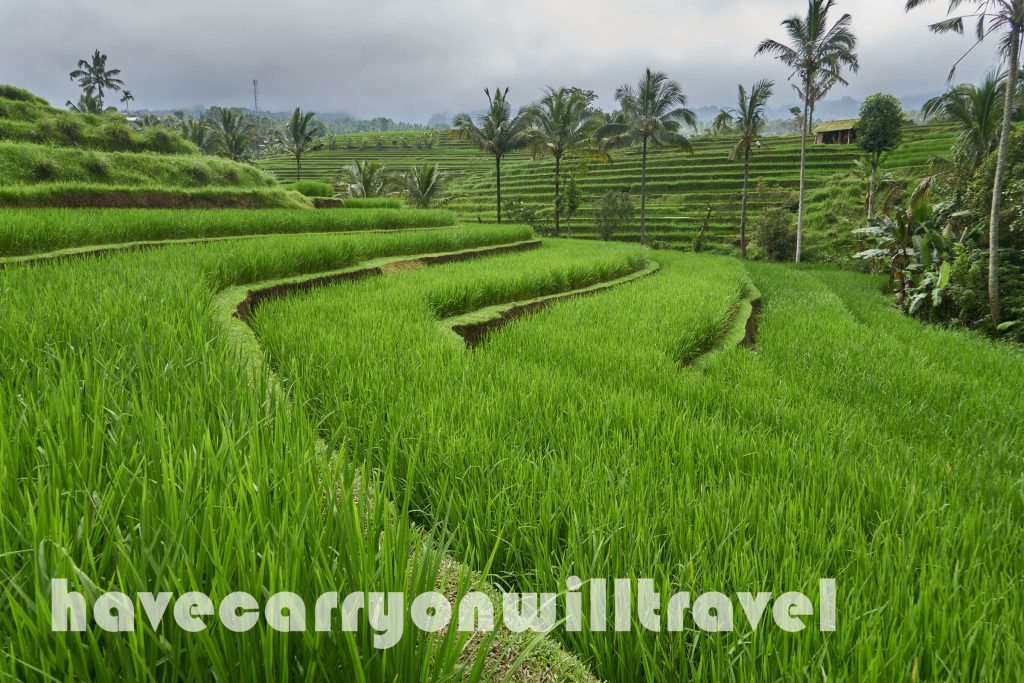 We chat with our driver for the whole trip and learn a lot of miscellaneous info about Bali. Here's one….did you know the first born son is always called Wayan and the second born is called Made. Then the child is given another name also and is called, for example, Made Sudarta. (Wikipedia notes that there are a couple of names for each first and second etc born and that girls are also included in this.)
It is a good day of seeing some sights and also viewing the countryside and how the local people live and work. Tomorrow we are off to Sanur and then Lembongan Island.