We leave our pirate hats and eye patches on land and paddle the North Saskatchewan River as kayakers in training. In training for our Desolation Sound tour, which will be approx 15 km a day for six days. Today's paddle is 17 km, downriver, but still a paddle.
There is a place to put out at the end of Township Road 540, close to Legends Golf and Country Club and at the trailhead to the Riverside Nature Trail. We park my car out there and drive back the the 50 Street boat launch. We are in the water by about 10:00. There are a number of other groups of paddlers preparing for a day on the river. A warm day for an adventure.
We paddle down the river through residential, then industrial and then into wilderness. It is amazing how it can feel like the wilderness yet the city is just over the bank and a little ways away.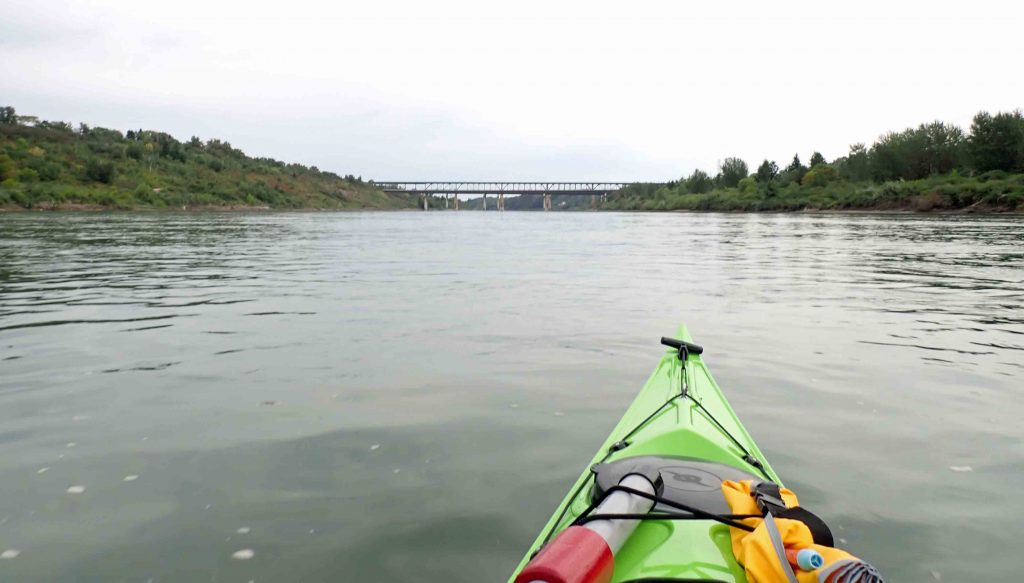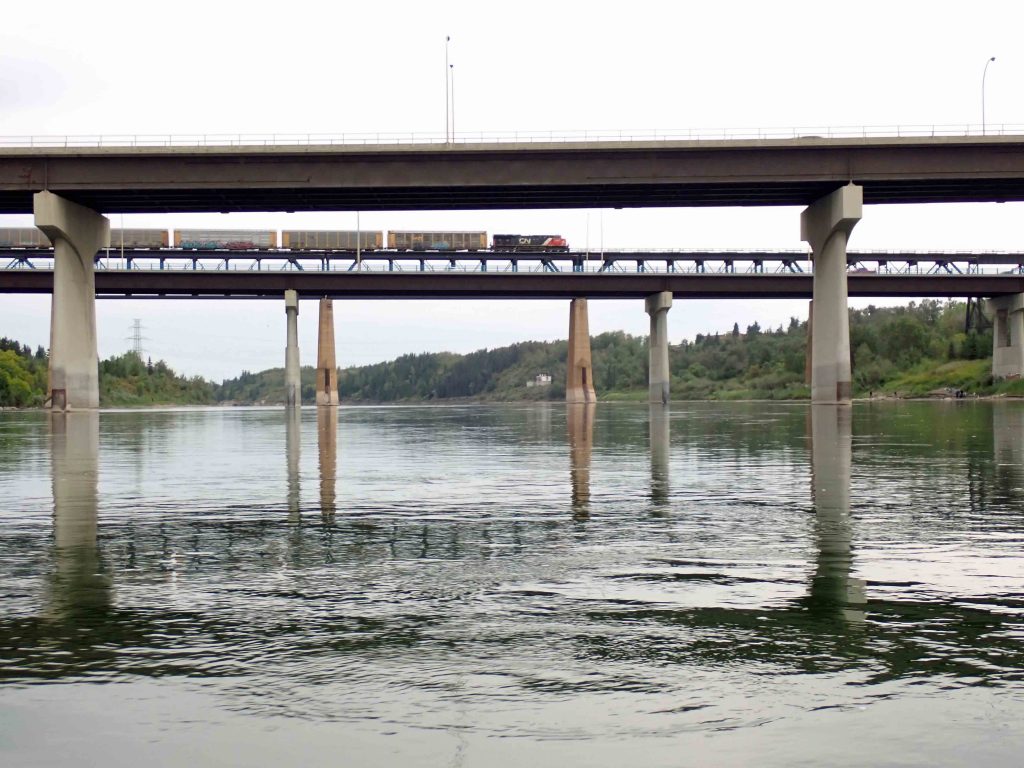 The sounds of the city fade until we float under the Anthony Henday bridges. The traffic noise reaches us a long ways down the river until we round a bend and it disappears.
We see many groups of fisherpeople on the banks. We also see the odd goldpanner. I did not realize so many folks spent time on the river.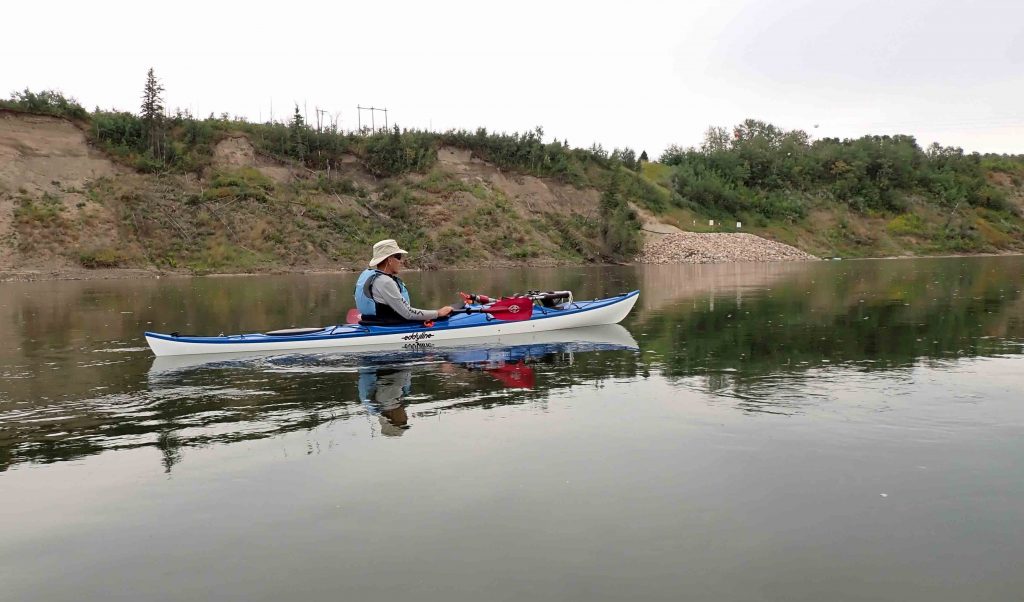 The green on the riverbanks is slowly turning to yellow. There isn't a lot of it yet, but fall is approaching.

When on the river it is hard to tell how fast we are moving. We paddle almost continuously to replicate what we will be doing on the west coast. We paddle over a shallow area and Mur says to look down at the rocks as I move over them. WOW! I'm moving at a pretty good clip! We complete the trip in two hours and paddle 17 km. That's impressive, but the speed of the river is a huge help. It is a good paddle day.