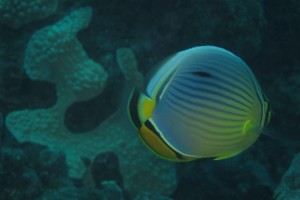 Today was our last day of diving here on the Andaman Islands.  Both Murray and I are glad that we came here. The diving has been excellent; the area is relatively untouched by both divers and fishermen.  That means there is behemoth sized fish, like the 3 great grandpa groupers we saw today, and a multitude of every fish you could possibly think of.  Anenome fish (Nemo), Angel fish, Squirrel fish, Treveli, Grouper, Crabs, Lobsters, Shrimp, and Clams.  Even a string ray, an oyster, a few juvenile clown fish, and some clown trigger fish.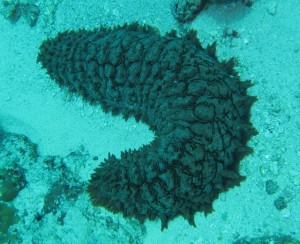 Diwali started today.  It is festival that is tied to the full moon in the fall. We went to Village 3 to see the action. A temple was set up and people were taking donations and paying respects/praying. There was loud music playing in the typical Indian fashion – volume up at max on tinny speakers (ie. ear damaging). The crowd mingled in anticipation of a dance show that was supposed to start at 8:30. Nothing happened till about 8:45 when two teenagers took that stage and performed a Bollywood type dance.  There are no dance teachers on the island, so the routine was slightly amateurish, but the dancers looked to be having fun.
We chatted with a young Israeli couple on their honeymoon.  We talked about the local diving and about diving in the Red Sea. Murray is now convinced that we should go there.
Firecrackers and fireworks are big during Diwali. Unfortunately, for those of us not used to such loud noises, it sounded like a war zone.  I was jumping every time a firecracker went off.
We bested the rickshaw system on the way home.  Apparently, after 9:00 pm the price jumps from Rs 30 to Rs 50 for the trip down to our hotel.  As we were walking back, we stumbled on 3 Israelis who didn't want to pay the Rs 50 either and were trying to negotiate with an auto rickshaw driver. So, we all decided that the 5 of us would jump in and each pay Rs 10 for a total of Rs 50. The 3 Israelis and I squeezed in the back and Mur shared the driver's seat. It was fun, had a chat with one of the Israelis and Mur talked gas prices with the driver.  Everyone was happy!
We finished packing and went to bed.