Our last dive is one of diversity. The first half of the dive has us watching for sharks and spotted eagle rays. Big fish. The second half has us looking for small "fish". We find Tri Line Flatworms, Green Mantis Shrimp, "Nemo" fish and nudibranches. Our dive group is the only one on the thila this morning and it is relaxing and not crowded.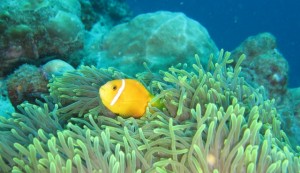 The divers extend the dive as long as possible knowing this is it. No more. It is back to Dubai, Seoul, London, Singapore and Philadelphia. For some, it is back to work. For two it is another blissful week on the Orion. For us, it is Bangkok.
The dive boat crew is rinsing our dive gear and drying it out. A service we were not expecting. It is now drying on the top deck in the sun and wind. We will pack up as soon as it is dry. For now we are catching up with blogging, visiting and organizing for our next leg of our journey.
 This trip is outstanding. The idea of diving with 17 people that want to dive in a boat the goes from dive site to dive site searching out the best of what the Maldives has to offer has been completely satisfying. The routine is 6am wake up call dive brief at 6:30, on the dhoni as soon as the brief has ended. Back from the dive, breakfast 2hr surface interval, dive. Lunch, interval, dive. If there is a night dive we do it after a 2 hr interval and then dinner is served. Dive logs, blog, sleep, repeat.
I would recommend the MV Orion live aboard dive boat to anyone. The boat itself is in good shape, it is only 5 years old, and the folks keep it in good repair. The system is totally user friendly I didn't feel out of my element once. The divers are a great group and very accomplished divers. The staff is so good. They are pleasant, efficient, helpful, and every one of them does their job extremely well. If you dive you don't have to worry about booking with these folks.
Each site we have visited is different in a big way. Most times when visiting a land resort the dive sites are similar with minor variations. But here the differences are dramatic. One site is a shark site, one is for manta viewing, one is a standard wall type dive, and we experienced one with an amazingly fast current, didn't really see much but sure had fun flying through the water.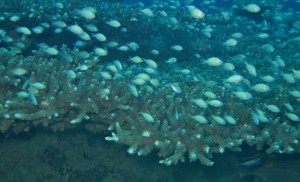 It is sad to think we have completed our last dive here and to get here is a major pain but in the back of my mind this is one place I think I will return. It could easily be tacked on to a trip to India.  I'll have to see what Debbie thinks.