We drive inland on the river bed of the Hoarusib River. The river extends about 360 km inland. There is no water in the river right now but when there are heavy rains inland, the river flows. It has been a couple of years since the water flowed in the river due to the drought Namibia is suffering.
Bodo, our guide for the day from the Shipwreck Lodge, tells us when the river is dry, the rocks are dead but the sand is alive. The sand blows with the wind and covers the stationary rocks. But when the river has water in it, the sand is dead and the rocks are alive. The sand just gets carried away by the water, but the rocks are alive and the water causes them to move and fall into the water.
We are lucky to see the resident bush elephant and sit watching him munch grass. Springbok and oryx are in abundance as there is greenery for grazing on. We also see plovers, ducks and a hawk.
The land formations are moonlike, with granite, basalt and limestone interspersed with the desert sand.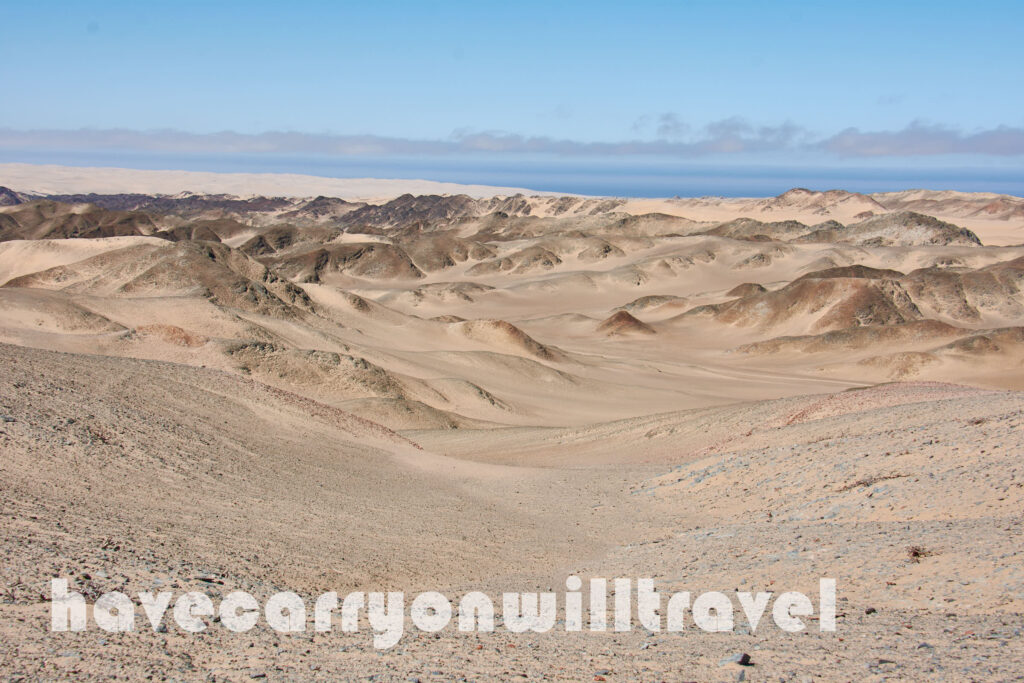 Lunch is eaten on the beach looking out to the waters of the Atlantic. I can see now why this stretch of coast is called the Skeleton Coast. The waters are turbulent with strong currents and the waves are large. The wind is relentless.