It's my last few days on the Gold Coast visiting my son, daughter-in-law and new grandchild. I've not done too much touristing but have done a zillion loads of laundry, washed a millions baby bottles, cooked umpteen suppers and got my quota in of cuddles.
I will never get tired of the beach here. We walked Mermaid Beach this morning and it was gorgeous down there.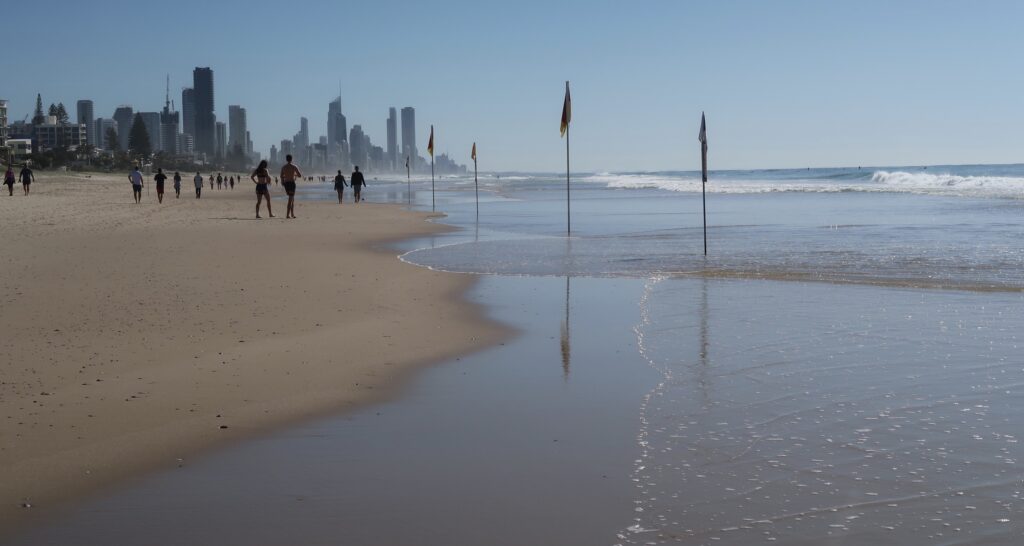 We walked in the water and it was slightly chilly, too cool to swim in although there were a few folks in the waves. The sand and water felt good on my feet and legs as I am drawn to the water and ocean.