Normally Murray and I get a touch of the nerves on our first dive of a trip. Not this time. Maybe it is because we dove in Dominica only two months ago. B, however, had nerves enough for everyone as she hasn't dove in the ocean for two years. But we all made it and it was great, as Kona always is.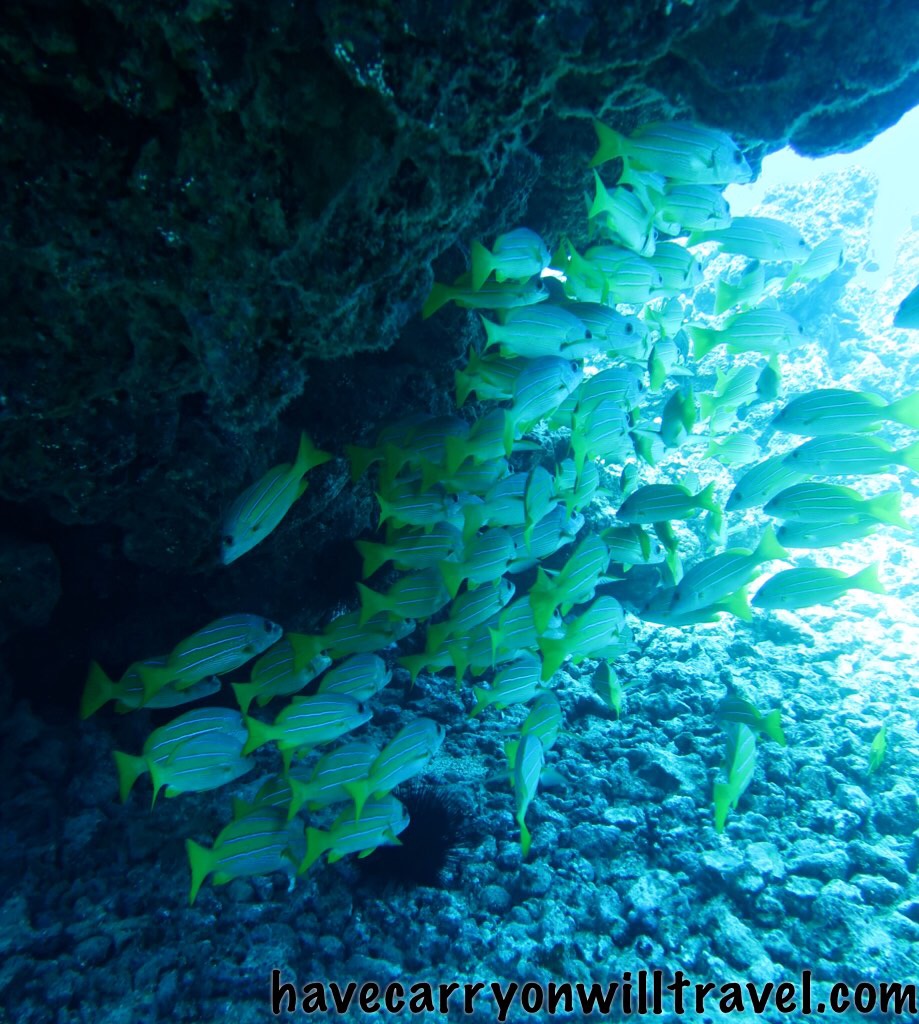 I recently read a short article about the fact that very few people experience the world under the waves. We are so lucky to be able to see octopi, sleeping sharks, cleaner fish doing their life's work for another much larger fish, dragon moray and viper moray ( two very unusual eels) and fish indigenous to Hawaii's waters.
Our first day of diving is done, we will now get into a routine of sleep, eat, dive, repeat and enjoy the underwater world.