Murray and I meet P, our guide from Bellies En-Route, who is going to take us on a food tour of downtown Cairo. Joining our group is E, a young Italian currently living in London. P explains there will be eight stops with two adventure stops, if we dare. She also says to pace ourselves, as far as eating is concerned, as we are going to try many foods.
Bellies En-Route was started about 2016 by two women who love food and want to share the local Cairo food with others. There are tours every day in downtown Cairo and Heliopolis. They have 14 guides working for them now who share their enthusiasm for food and Cairo with folks from all over the world.
Our first stop is a shop that sells freshly made potato chips and a variety of pita with a falafel patty and tahini inside. The chips are slightly spiced and very yummy, but I only have a few when I could have eaten the whole bunch.
Next stop is Arabic coffee from Yemen, which only E has as we do not drink coffee. It is very pale in colour in the cup due to the process used to make it, but E says it is delicate tasting and very nice.
A small eatery is next where we try vermicelli rice, white beans in tomato sauce, zucchini, spinach and roasted chicken.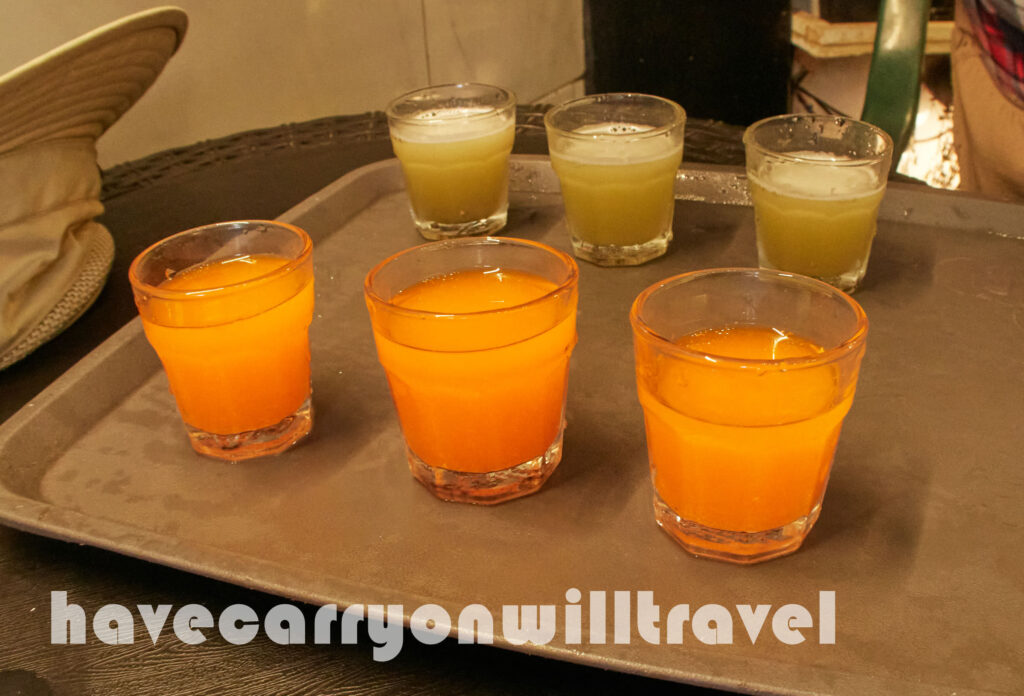 P tests on our fruit juice knowledge and slowly gives us eight different juices to try. Coconut with milk, tamarind, sugar cane, mandarin orange, honey dew melon, hibiscus, pomegranate and mango. My fav is the mandarin and the surprise is the tamarind.
Our next two stops are small restaurants. The Felfela serves dishes of eggplant, baba ganouche, fava beans, steamed falafel balls and something called molokheya served on rice, which is a mixture of jute leaves and coriander prepared in a very specific way. The second restaurant is the Abu Tarek, which serves koshari, which we had eaten when in Cairo two weeks ago.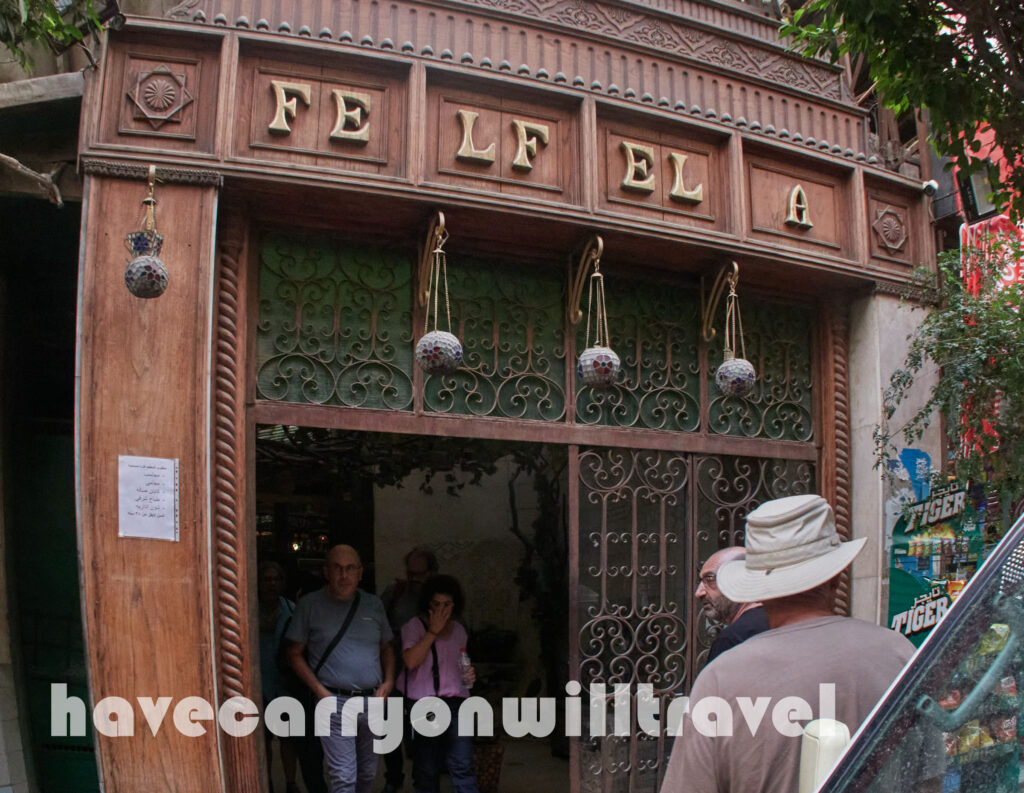 We stop in the market to try Parmesan type hard cheese and bread dipped in a molasses and tahini mixture. The dip was very sweet but the tahini moderated the molasses taste.
A sweet shop is a must so we stop there to try a number of small pieces of baklava and other delights.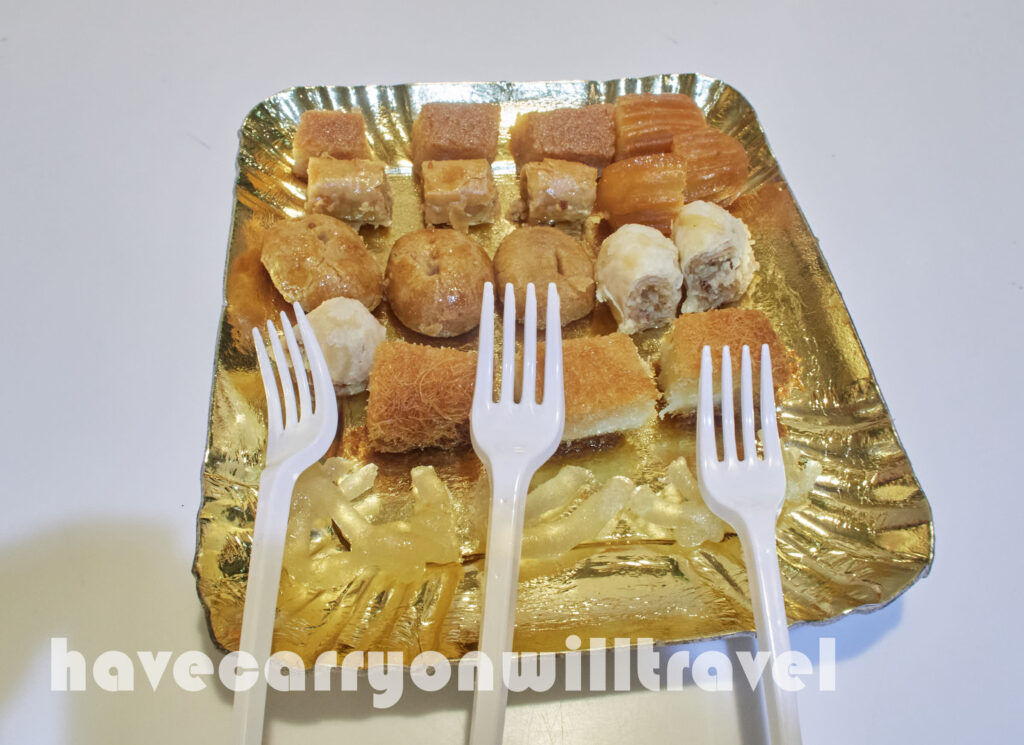 Murray and I pass on the adventure stop, but E tries liver in pita and passes on the cow brains.
Our last stop is for drinks in the Rooftop Garden on top of the Carlton Hotel. The hotel was built in the 1930s and has the grandeur of that time period. It was a very enjoyable time trying local foods and chatting with P and E about live in Egypt, London, Italy and Canada.