I went to my naturopath on Tuesday.  I have intolerance issues with dairy, gluten and eggs.  Not the thing to have when traveling to India where dairy is in everything and naan bread is a staple.  My naturopath suggested I take two supplements – Digest Gluten Plus and Digest Dairy Plus, both by Seroyal.  Both of these contain various enzymes that aid in digestion.  I was going to try Lactaid and had purchased some.  The labels are interesting when they are compared.  The Lactaid (Regular) has 3,000 Lactase  Enzyme Units per tablet. The Digest Dairy Plus has the following enzymes – lactase, protease, bromelain, lipase, and a couple more in small amouts.  The lactase amount is 16,250 LAU (I think this is the same unit of measure).  Impressive.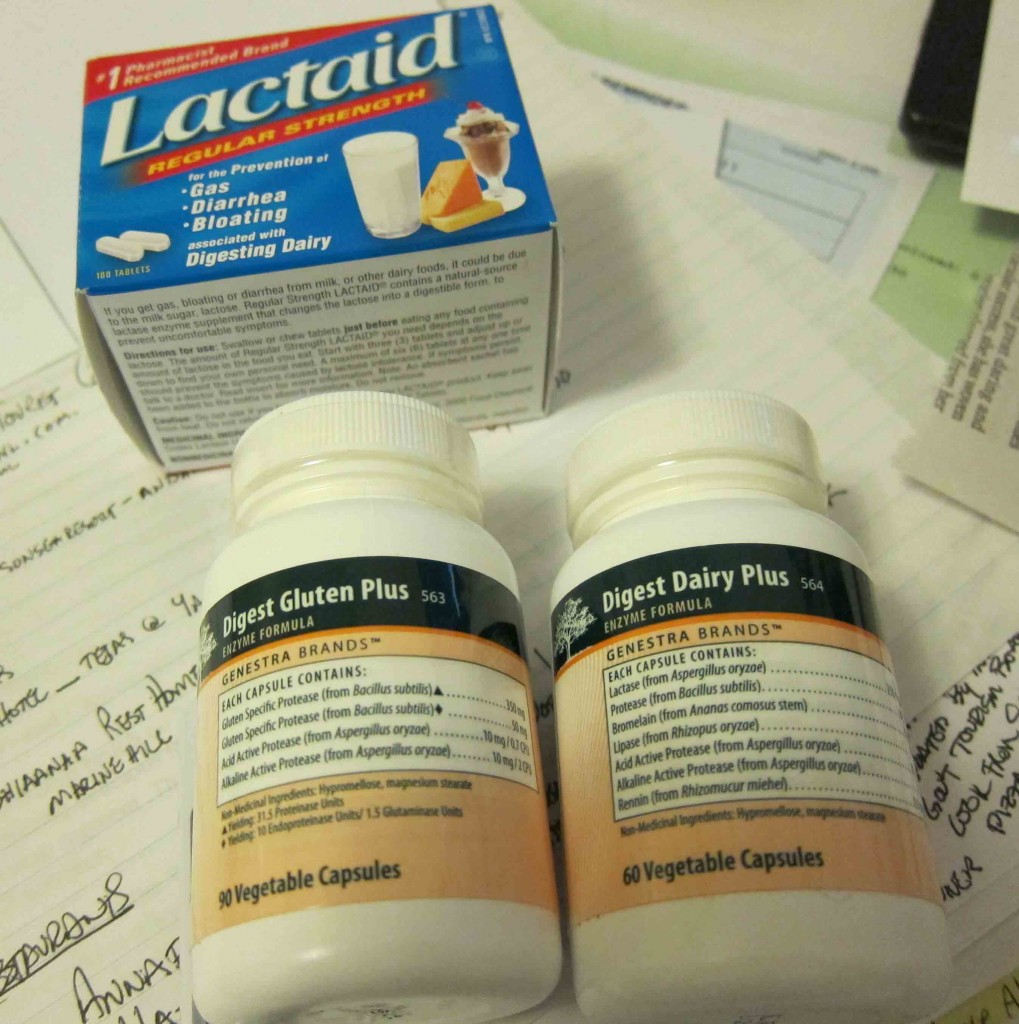 Murray and I went for Indian food that night and I had butter chicken and a number of dishes that looked like they had dairy in them (forgot to write them all down).  I took some yogurt mixed with cucumber to cool my mouth off too.  The naturopath said to take three Digest Dairy Plus capsules – one before eating, one during and one after.  I was nervous, so I took an extra one during the meal. A couple of hours after we ate there were still no issues with the dairy. Then I thought "Let's see what the morning brings". The morning brought just the regular morning routine.  No diarrhea, no bother! WHO HOO!
I want to do another test of the dairy capsules and this time eat no bread.  My initial test was not a clean test as I ate both dairy and gluten. Next week, we will go either for Indian food again or Greek food (for my son's birthday). Looking forward to tzatziki!
The plan for India and Bhutan is to avoid dairy and gluten as much as possible.  I learned in China that there are times when avoidance is just not feasible.  So, when I cannot avoid these foods, I will have these capsules to alleviate the symptoms of the intolerance. I think that is a smart plan.