We have been aboard the Coralia for 10 days. The boat is constructed all of wood. The lower deck has four guest rooms (where we resided), crew quarters, engine room and dive deck, the main deck has the kitchen, dining and living rooms plus outdoor seating and a camera room. There are also two master cabins on this level. On the upper deck are two more master cabins, the cruise directors room, more outdoor seating and the wheel house. The very top deck has a small outdoor area plus clothes lines to dry clothing on. The areas are spacious and well appointed.
The crew of 22 is excellent. They come from various parts of Indonesia. What strikes me is how friendly they all are, always smiling and willing to chat. The crew consists of a captain, first officers, chefs, stewards, housekeeping, tender drivers, diving staff and, of course dive masters. Our dive master, Doan, is superb, very attentive to our group of four divers. I am amazed at his eyes, he can find the smallest critters.
The cruise directors are Debbie and Jerry. They have been on the Coralia since is was built. They are great people, enjoy their jobs and do it very well. There is lots of humour at the dive briefings and they are very informative. They run a tight ship and hire just the right people.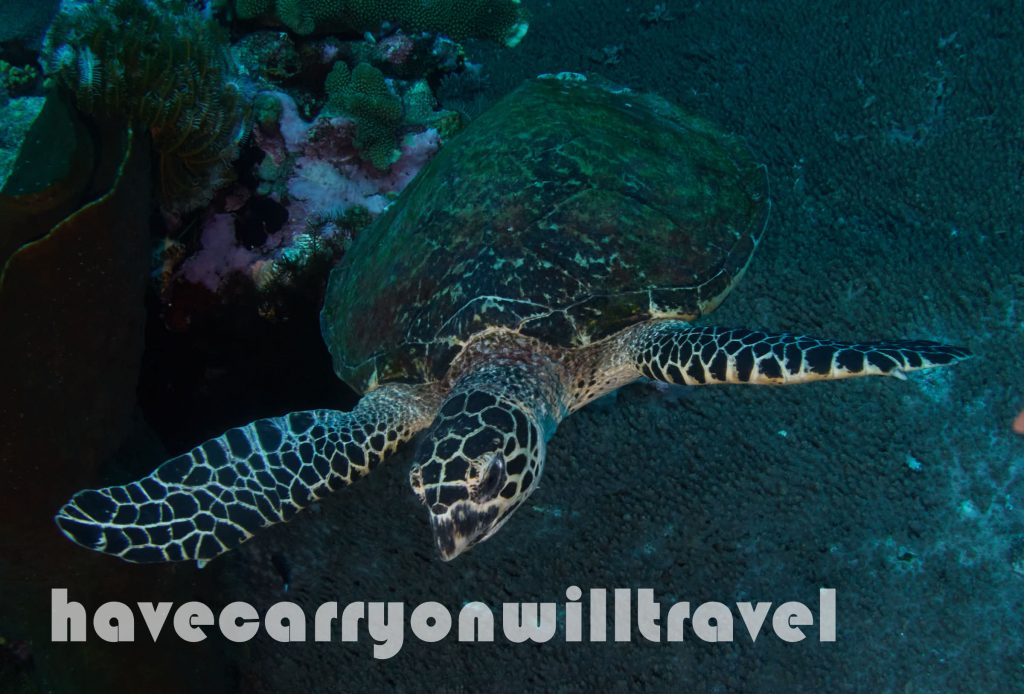 The diving in the Banda Sea is different than in Raja Ampat. We spent time looking for hammerhead sharks, which means going deep. We spent time in "healthy" (Jerry's term) currents, kicking like crazy and using up precious air. Unfortunately, we did not see any hammerheads. There were many shallower dives with huge corals, schools of fish and unusual creatures. The corals were very healthy and huge swatches of the reefs were filled with them. Overall, the diving is excellent.
I would definitely recommend the Coralia to anyone looking for a liveaboard in Indonesia.