We are a week out from flying the coop. I, all of a sudden, feel unprepared. We haven't travelled internationally for 19 months and I am not sure I remember what and how to pack. And that is why we use a packing list! I can robotically pull stuff out of its hiding place and pile it on the floor. One pile for Debbie and one for Murray.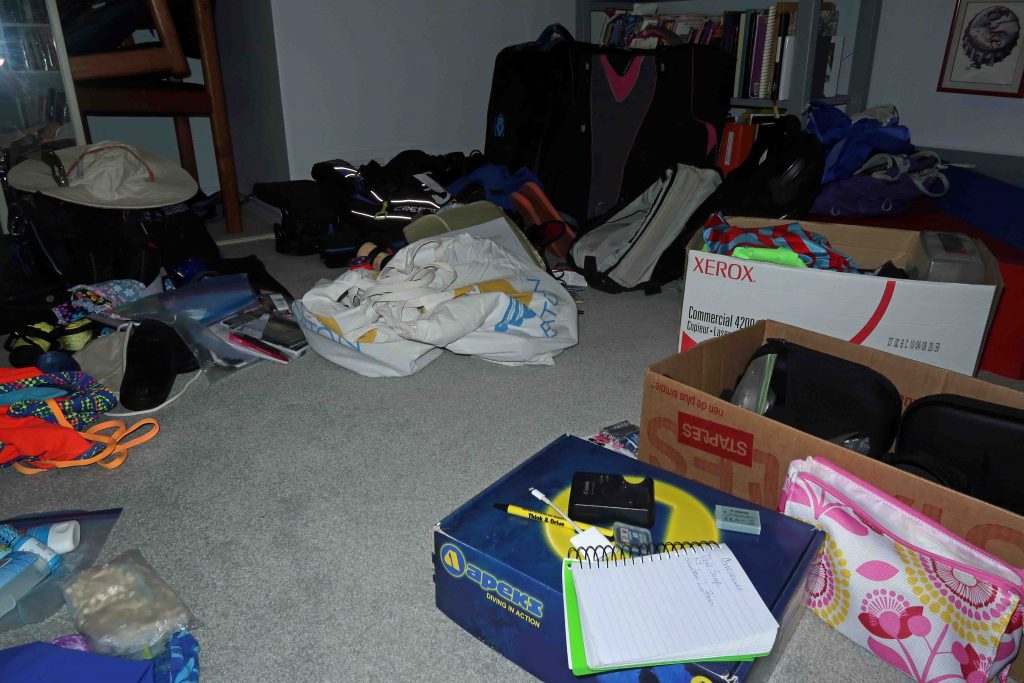 Today's chore is checking my underwater camera gear. I pull out my cheat notes to make sure the camera is set up properly for under the waves. When we were in Indonesia in October, 2019, one of our fellow divers helped me adjust my camera settings to take "better" shots. This will be the first time I seriously use these settings, so I will see how it goes. When we returned from that trip, I purchased a fancy camera light and it will have its initiation on this trip. I also set it up to make sure I have all the pieces and remember how to do it. Between the new camera settings and the new light, the first few days of picture taking may see a lot of blanched fish!
We had some fun last week when we found out Westjet/Delta had cancelled our flight from Calgary to Atlanta. They arbitrarily, and rather humorously, booked us onto a flight from Toronto to Atlanta. What! A two hour wait on hold and a chat with a Delta agent got that sorted out. We are flying out of Calgary once again, but have to stop in Minneapolis on the way to Atlanta. (mmmmm….I should check our flights on the Delta website again to make sure nothing else is changed…..good, nothing changed!)
PCR tests for COVID, hotels, health declarations are all being checked off our list. If we have done this properly we should effortlessly cruise through the ride down to Bonaire. We are getting our packing skills toned up and in a week we will reintroduce our "travel mode" and spidey sense to our cooped up minds and bodies.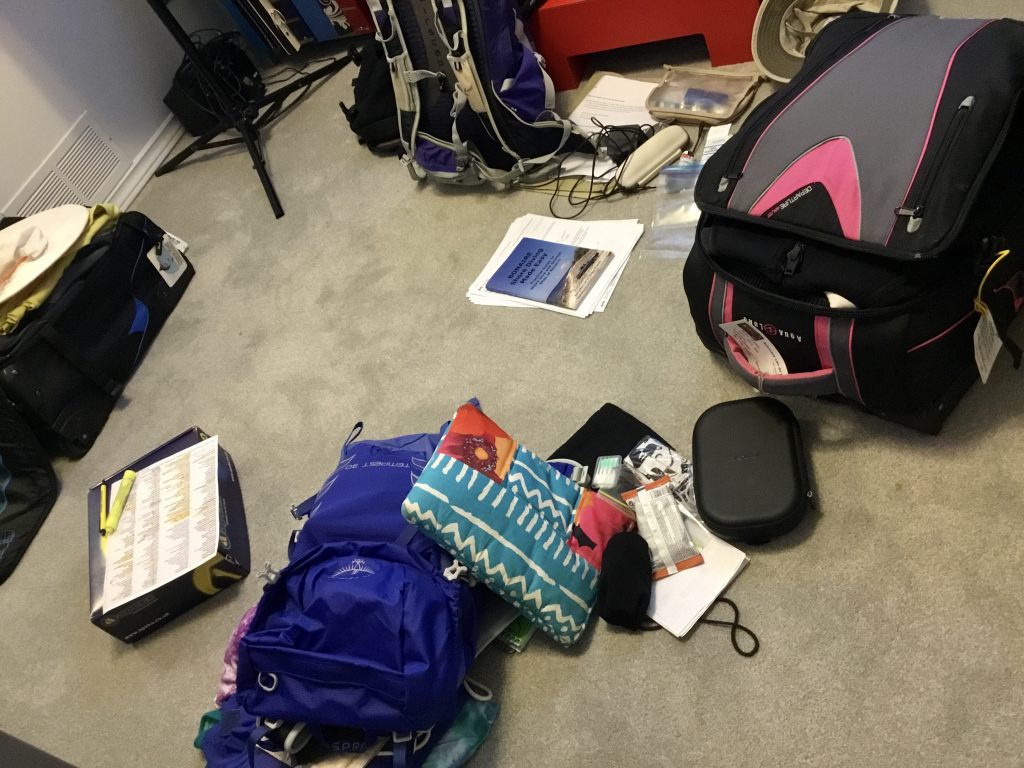 We are now three sleeps from flying off and we are looking more prepared. Carry on bags packed, backpack bags mostly packed with just the last minute stuff, like credit cards, to pack. I find I am not as excited as I usually am. I think once we get past the PCR test (with a negative result), checked in at the Calgary airport and past US immigration, it will feel more like we are going to get there. For now, I will again check our packing list, the row of ducks and try not to fret.