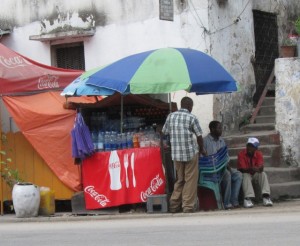 Before we left I had read over and over how 'dangerous' Africa is. We have spent almost 6 weeks in Tanzania and have got braver and braver each day. A good lot of the days here we have led a sheltered life on safari but we have spent time on our own and we seem to be doing quite well.
Last Thursday we heard of a woman who, while walking alone along the Matemwe beach in Zanzibar, had her camera stolen by two men that ran by. We have been taking our regular precautions and have not felt threatened. When we arrive in each place we leave our cameras in our bags and only bring them out to take a shot or two and then immediately return them to our bags. After some time observing the place, and the other tourists, if it seems OK we will let our guard down a little but still try to keep our spidey sense engaged.
We have found Africa to be no different than other places we have traveled. There are far more people that visit here without incident than those that have met with adverse adventures. If you intend to come to Africa you have to keep your wits about you but you have to get out and see the place or there is not much use in venturing this far.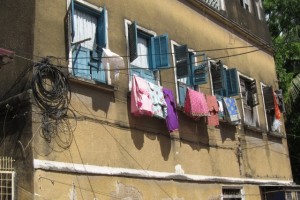 We wander the streets today finding ourselves in the locals market, in the very heart of residential Stonetown with crooked, narrow lane ways, laundry hanging to dry, kids playing in the dust, just two Canadians saying "Jambo" to all we meet.
Sunday in Stonetown and everyone – locals and tourists – are down on the beach. Kids are swimming, a group of budding acrobats are practicing flips, pike flips, and aerial somersaults down the beach and sometimes into the water. Young women have doffed their black over dresses and walk the beach in street clothes. Young men flirt with them.
We stop for dinner at the Stonetown Cafe. Debbie takes some of her magic pills that allow her to eat gluten and cheese and we order pizza. A fellow patron from Kosovo, the waiter and us have a long talk about this that and the state of the union. It is good fun.
After searching for 3 days, we have finally located live music at the Serona Hotel. We finish off our evening listening to the Culture Musical Club playing Taarag music.
Our path back to the hotel takes us past Forodhani Gardens. At the gazebo there is a break dance circle and the kids are entertaining a crowd. Their athletic ability is astounding and the concrete surface is a lot less forgiving than the sand on which we had seen young men flipping onto a couple of hours earlier.
We wind our way back to our hotel and prepare for the start of our journey to the ice and snow.