We have been toodling around the Gold Coast for the past few days doing our own thing while M&D work.
Twice we walked, rode the bus then the tram and walked to the Gold Coast Aquatic Centre to swim. This facility was one that hosted events for the recent Commonwealth Games. We swam in the 50 m outdoor competition pool and it was glorious!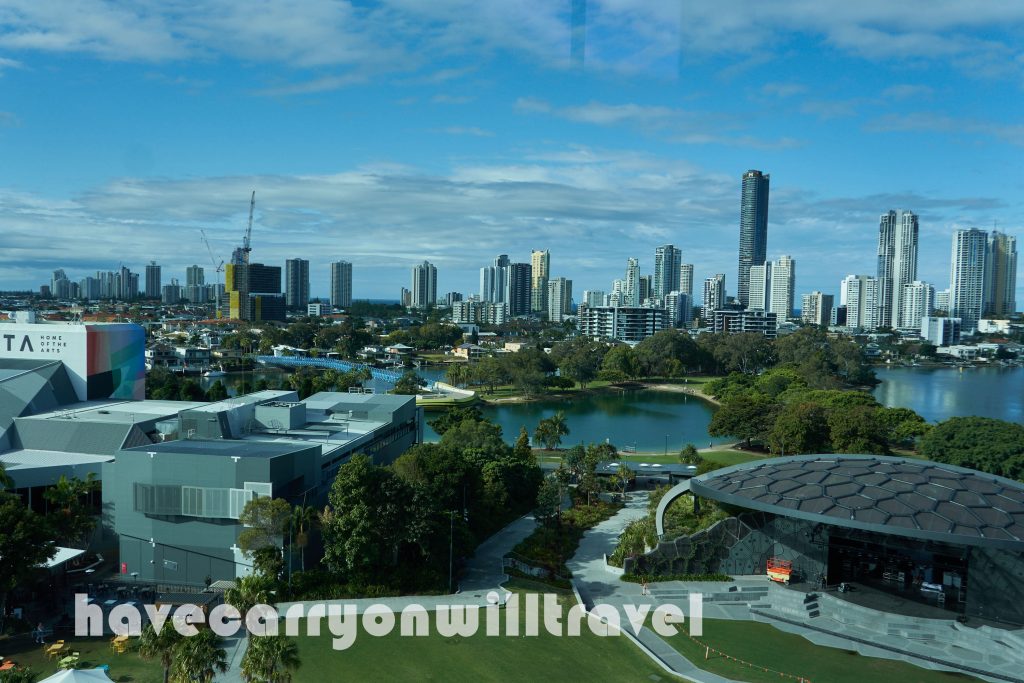 A few days ago, I was sitting on the deck in the late afternoon and a lizard ran across the yard from one hedge to the other. Lizards run funny as they do it on their two back legs with their front legs in the air. He must have been late for a date with Miss Lizard!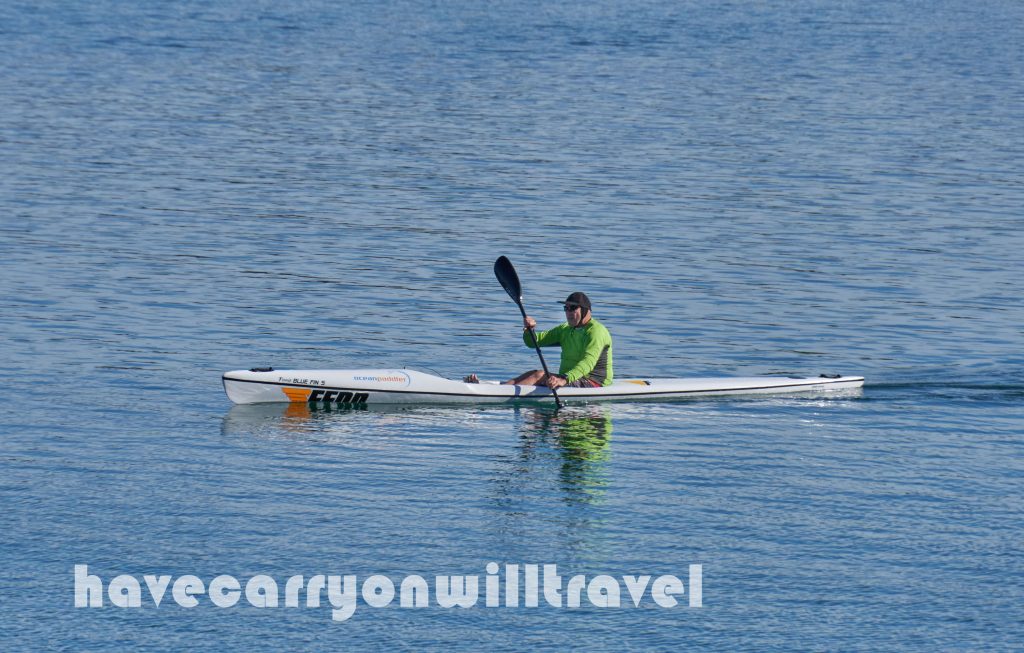 While riding the bus, we have noticed a very unusual Australian pleasantry. Almost everyone says "Thank You" to the bus driver as they get off the bus. There may be a little competition to get on the bus, but folks are very polite getting off, especially to the driver. We should adopt this practise at home!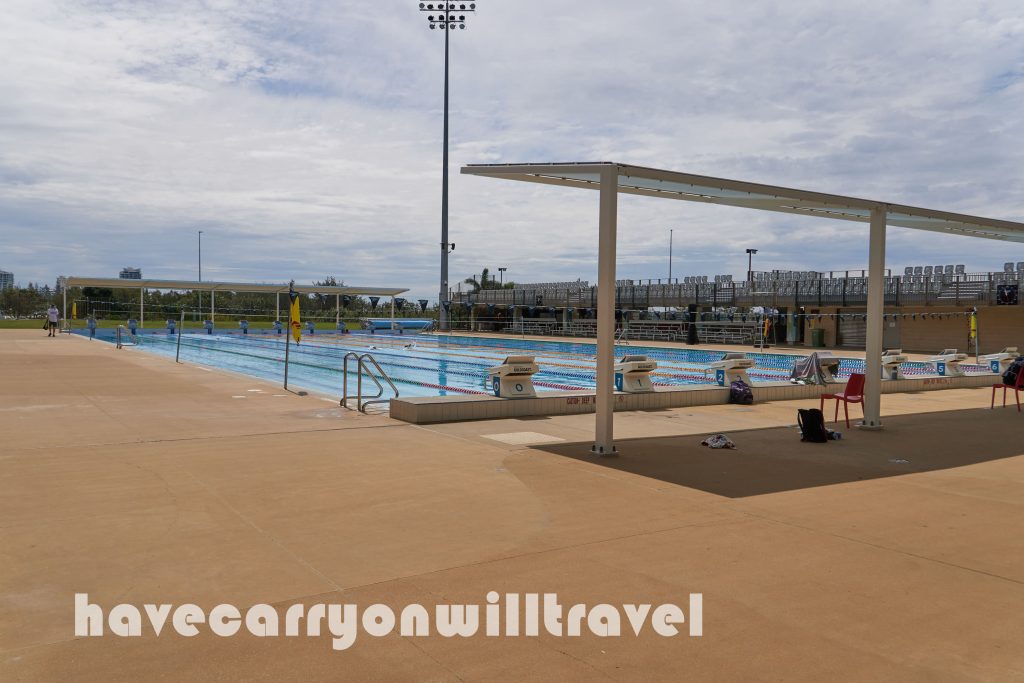 The Australians still have not figured out they are driving on the wrong side of the road! We get in a vehicle and hold our breath for fear someone who actually knows what side of the road to drive on will come barrelling head on. So far it seems the Aussies have resigned themselves to driving on the left side and if everyone agrees we should be safe enough.
I am quite sure the language spoken here is English. Although I get 95% of what is being said there is still the occasional word or two I completely miss. Not much of a problem unless you need specific instructions and the important part is in some cryptic Australian interpretation. For two days I thought the pre-recorded tram conductor was saying "Hang on, transit party" when in fact he was announcing "Hang on train's departing". I was waiting for the party to begin. It never did.
People are quite pleasant here. All the workers that deal with the public are very friendly and more than will to kibitz while dealing with the customer. Always with a smile and happy disposition. I do find Aussies, at least the people on the Gold Coast, quite cold when it comes to your presence while walking along the street. No eye contact, no good morning or afternoon or even a G'day mate. We just cross without acknowledging each other.