We venture away from tourist central today. The Lonely Planet had mentioned a couple of 'walks' that we thought we should take in. One was to the 'magical rice fields'. The other followed two rivers north of the town. We start up the Campuan Ridge Walk. The first section is a concrete path. It is walled and narrow. Every 30 seconds or so a motor scooter would whiz by. There is not room for both a ped and a scooter on the path so we have to stand aside. We make it 200M and turn around, we are not going on a walk in the forest dodging motor scooters.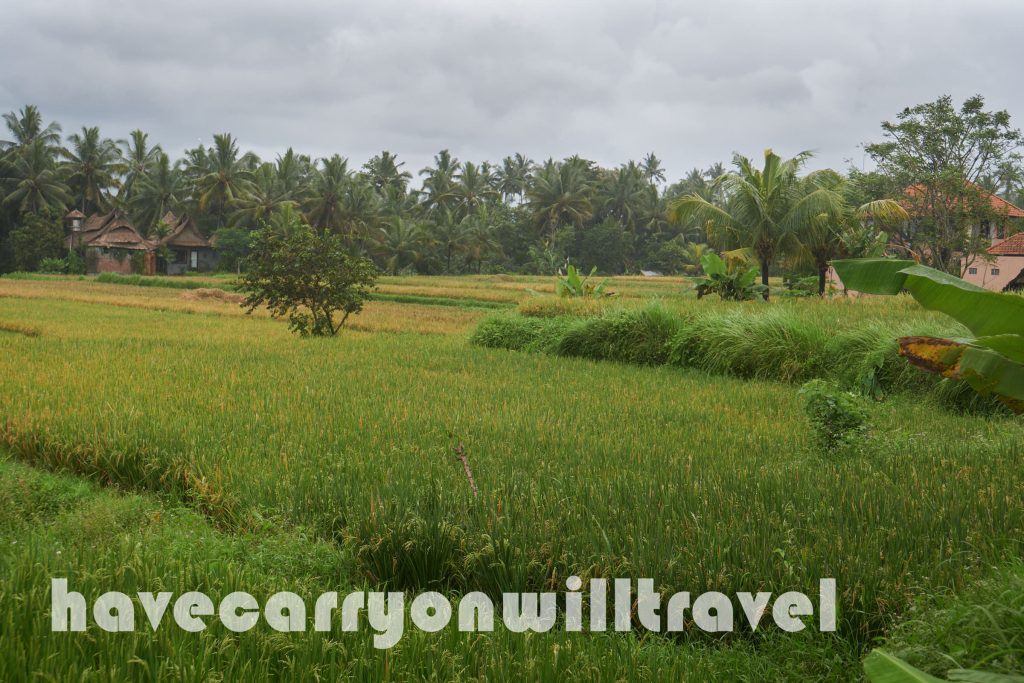 Plan B, Debbie spots the entrance to the magic rice field trail and we head up. 50M off the street and there are no other people. The madness of main street is a thing of the past. We walk for 2.5 hours and meet only 4 or 5 tourists. There were several locals about, tending the rice fields, painting, selling wares, building another resort or two but it is secluded and tranquil.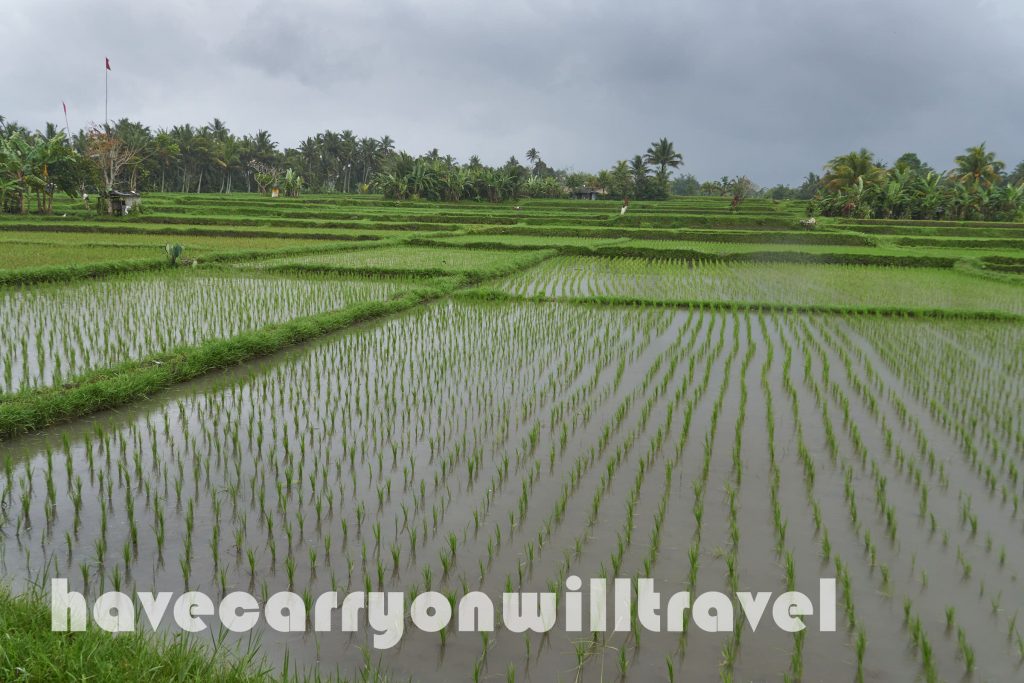 Instead of backtracking the trail back to Ubud we walk the highway. An experience in itself, a narrow road, and speeding vehicles. But I am here writing the story so we made it. It is reasonably quiet until we turned the corner onto JL Raya Ubud and it is is back to madness.
Aside from our sore feet it has been a relaxing day. The many shades of green is visually calming and the lack of humanity restores the nerves.