Another Tour of Albeta and another road trip. The start is in Lethbridge this year. A chance to visit with the kids, see what's up in the south and take in stage 1.
The race starts late afternoon so it is a chance to go for a ride of our own. Never ridden in these parts. We head off looking for roads less travelled. We are in the city to start and right away we notice the cars are giving us a very wide berth. If there is no oncoming traffic they move right over into the oncoming lane. I don't know if this is because everyone is aware there will be a couple of hundred extra bike riders in town or if this is the norm but the politeness continued onto the highway and on all the back roads. Not once did we get crowded.
The race is 9 laps of a more or less figure 8 circuit. The racers pass within a couple of blocks of where we are staying, so we walk. We walk one of the circles that make up the figure 8. It takes us into the river valley, back out to a main avenue and return along the top of the river bank.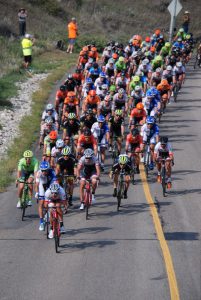 Our first glimpse of this year's race was a curvy steep downhill into the  Oldman river valley. It's a pretty scenic section but the group goes by fast so we move on.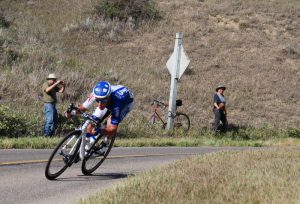 Along the flood plain the racers are biding time because a climb out of the valley is imminent. The road tips up and the guys who can climb make the others hurt. This section is somewhat more interesting. The pain on their faces is obvious and the group passes at a much slower rate so we can watch the riders rather than a blur.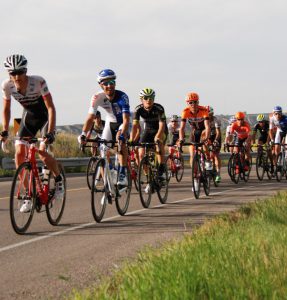 Our last stop is the feed zone. We always try to stop at a feed or two, it is a good spot to pick up a bit of swag. I'm not sure what it is about a used water bottle or a cheaply constructed mussette bag but finding them brings a bit of joy, we feel like we have picked up the prize of the century.
The break stays away and the small group has about 2 mins on the majority of the other racers. No need for a time trial to sort out the GC. The stage has been set and the rest of the race will for sure be exciting.