Pasco drives our Toyota Land Cruiser through the gate of Tarangire National Park and 100 m down the dirt road we see our first wild animal. A giraffe! We are in heaven! A giraffe!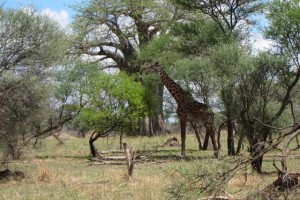 This is only the start of a terrific day of safariing. We see a long list of creatures; the most thrilling are a herd of elephants and a trio of cheetahs.  The elephants, including babies, walk right past the vehicle and are within 10 m of us. The tusks on the older elephants are long and greyish white. Some of their tusks have been sawed off so they are not of value to poachers. They are light footed and graceful.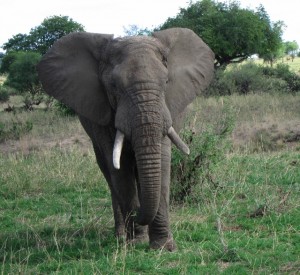 The trio of cheetahs are lounging under a bush. Most likely brothers, says Pasco, as males usually live a solitary life. Their colouring and faces are extraordinary.They watch us intently, ready to run.
We see warthogs and elands and dikdiks and wildebeests and water bucks and ostriches and impalas and the list goes on. We see a leopard tortoise and baboons and versus monkeys while we eat lunch.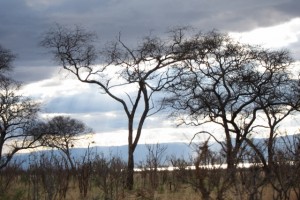 We end our day at a tented lodge. The surveyor type tents are set up on platforms looking west over a distant lake and the far away hills. The scenery and then later the stars are awesome.
A fantastic day!