Most of the diving off Bonaire is done on the west coast of the island where it is sheltered and calmer. Today we dove the east coast, or the wild side. We treat ourselves to a boat dive with East Coast Diving. This crew specializes in boat dives just outside Lac Bay, where the rollers are big and the surge is always a wild ride.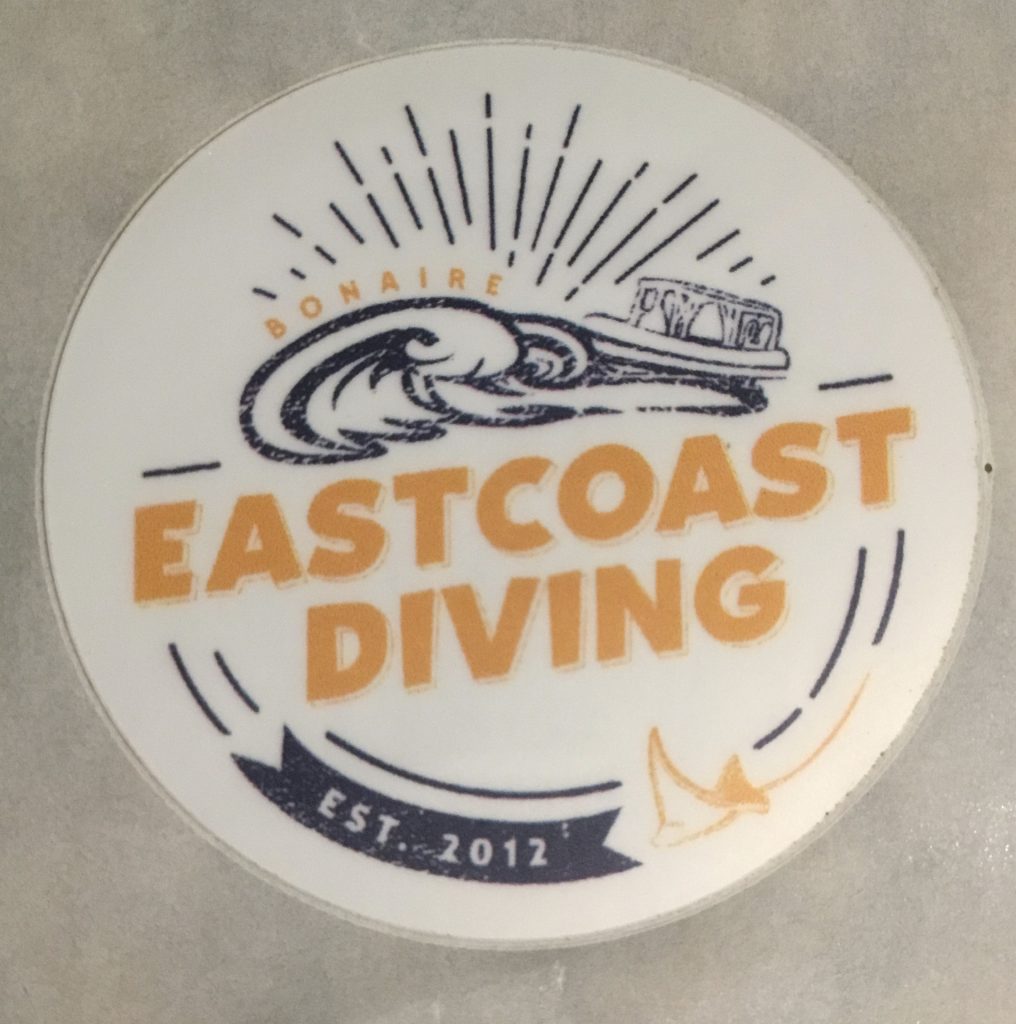 The main draw is turtles. Lac Bay is full of sea grass, which turtles love to eat. They eat in the bay and then move outside the bay to sleep, which is where is go to dive. Our first dive we see many many green turtles, a couple of spotted eagles rays, a few moray eels and a loggerhead turtle along with the usual fishes.
The second dive is in the White Hole where the tarpon hang out. Stingrays are also spotted and also a black seahorse. We ride the surge over a field of sea fans and then finish the dive in Turtle City catching glances of more turtles. A great couple of dives.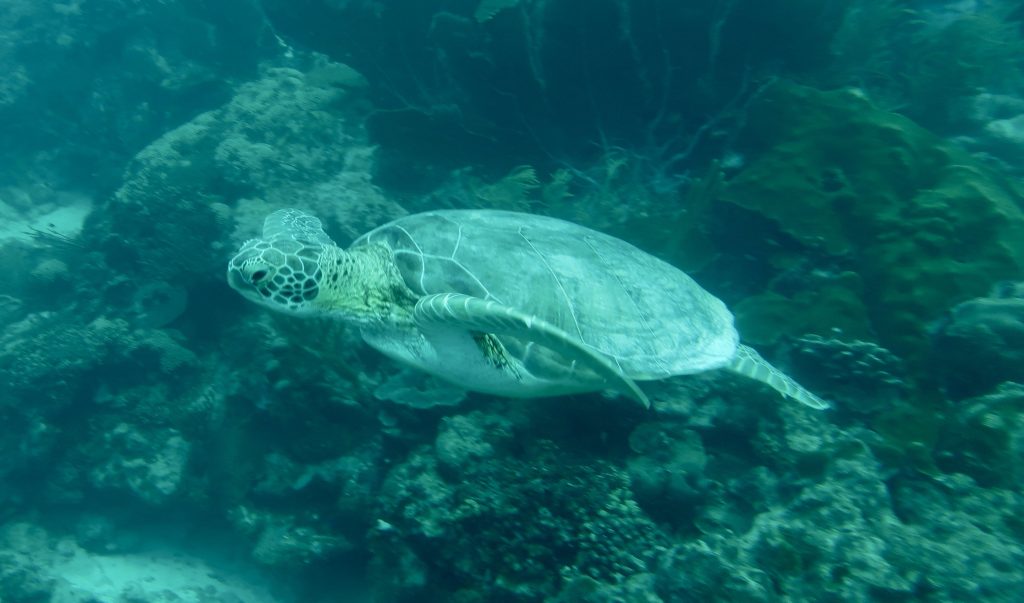 If you want to dive the wild side, look up this crew. They love what they do and are excellent at it. I know we will dive with them next time we are in Bonaire.