Day One on the road! Debbie's driving first as we leave Windhoek behind and travel south on a paved road. Two lane road and the speed limit is 120kph although we are advised to keep it at 100 kph, which I do. We drive the pavement for about an hour, turn west onto a gravel road and switch drivers. We are told that there are many driving accidents involving tourist and speed, so we are to keep our speed down to 70 kph on the gravel. Both of us endeavour to keep our speed down, but it does creep up and then we correct to a slower pace. The gravel roads here are very wide and well compacted, although there are sections of corrugated gravel.
Fences run along side the road and we eventually spy a cow and then lots of sheep. The scrub land looks rather inhospitable, but it seems the livestock can find enough to eat. We are now able to recognize baboons at a 100 paces and we see groups of them. After awhile we spot our first Springbok!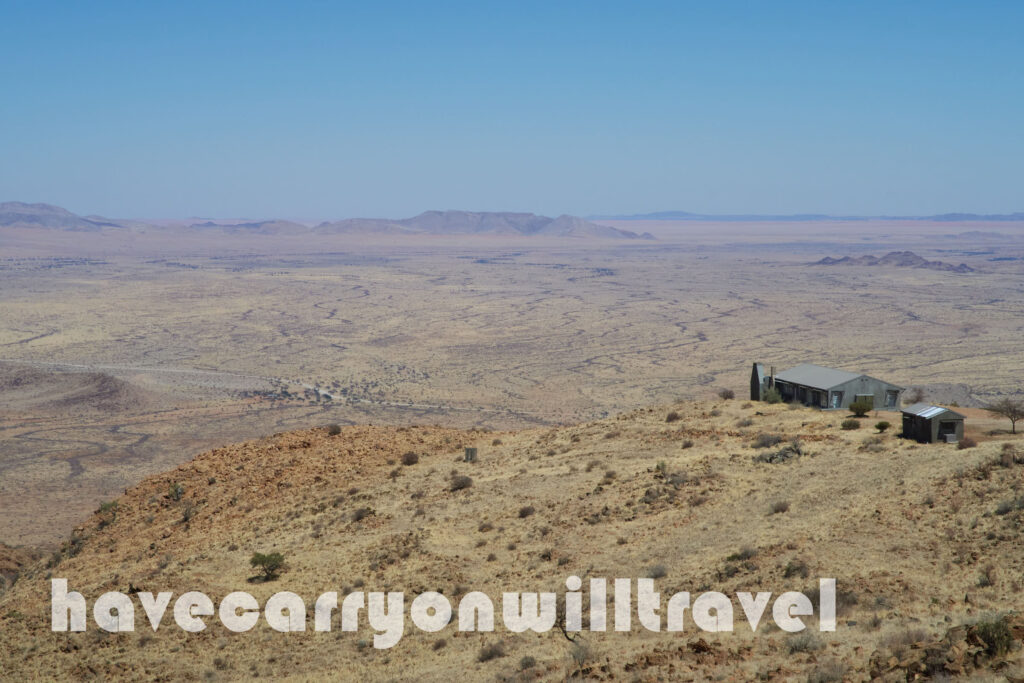 Murray is driving as we are headed over Spreetshoogte Pass. We've have be warned the drive down the pass is very steep. We arrive at the top of the pass without climbing too much as we were already high up. The vista is expansive. Fortunately the road down is laid with paving stones and not gravel, which makes the descent easier. It is very steep in places but Murray drives it with practised ease.
Down on the flats we spy some Oryx. They are pretty animals with great long straight horns. It is exciting to start to see wildlife that we are finding ourselves. A trick we have learned scuba diving is that we look for movement. Whether under water or on the plains, that movement will indicate wildlife.
We trade drivers again after a quick stop in Solitaire for a snack of peanut butter, crackers and bread, and continue on our way. It isn't long before we arrive at the Hoodia Desert Lodge, tucked away off the road. It is a paradise with a welcoming host. We are in our own separate "chalet" with large bedroom, indoor bathroom and outdoor shower.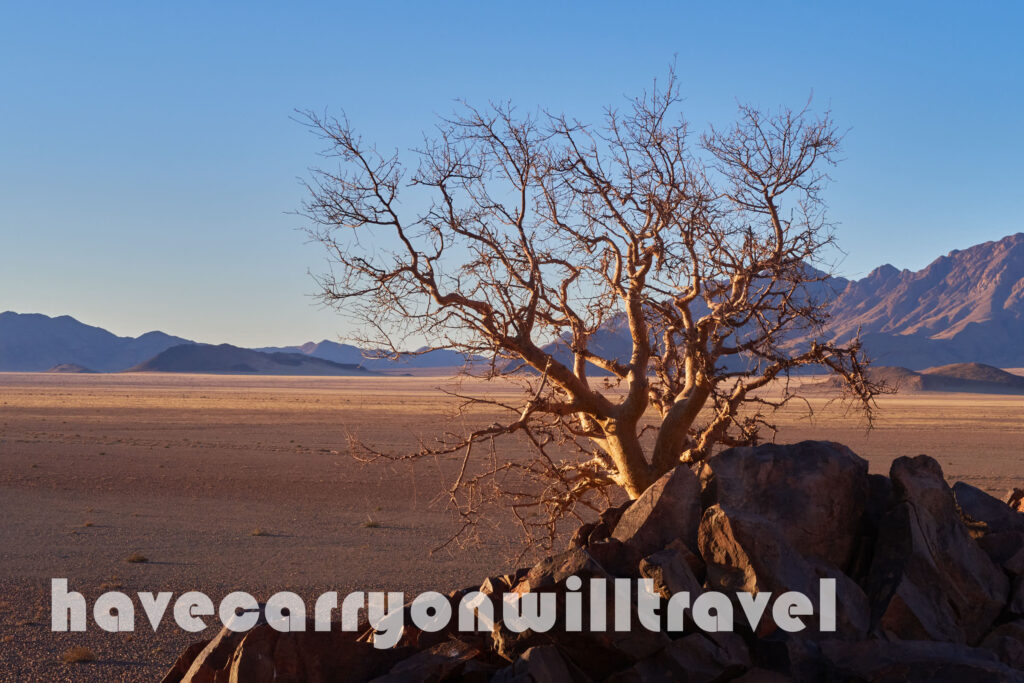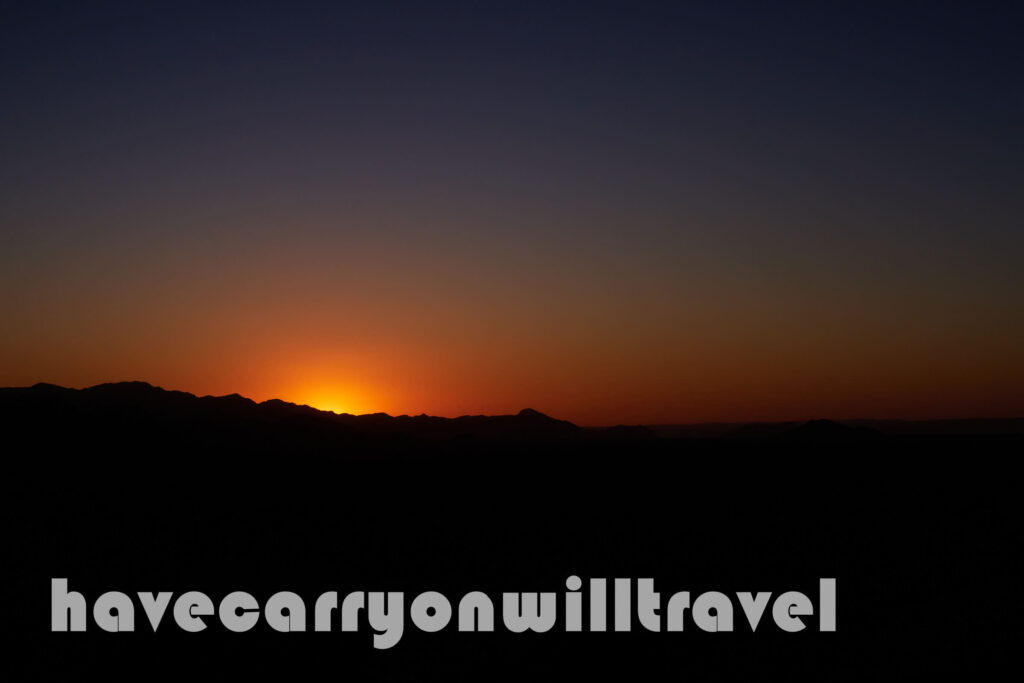 At 6:00 pm two other couples and us are taken to a nearby small hill to watch the sunset. It's supposed to be romantic! Murray and Debbie romantic! Hah! Anyway, each couple has their own private space with chairs, table, drinks and snacks. Murray and I talk photography and shoot interesting angles until the sun starts to set, then we shoot sunsets. It was a cute couple of hours and we got some interesting shots.