When we were in Bonaire in 2018, we had lunch at one of the food trucks along the beach by the airport. We went back there several times during our stay because the burgers were so tasty.
We were sad to not find it in July, 2021, but we were still in the midst of COVID.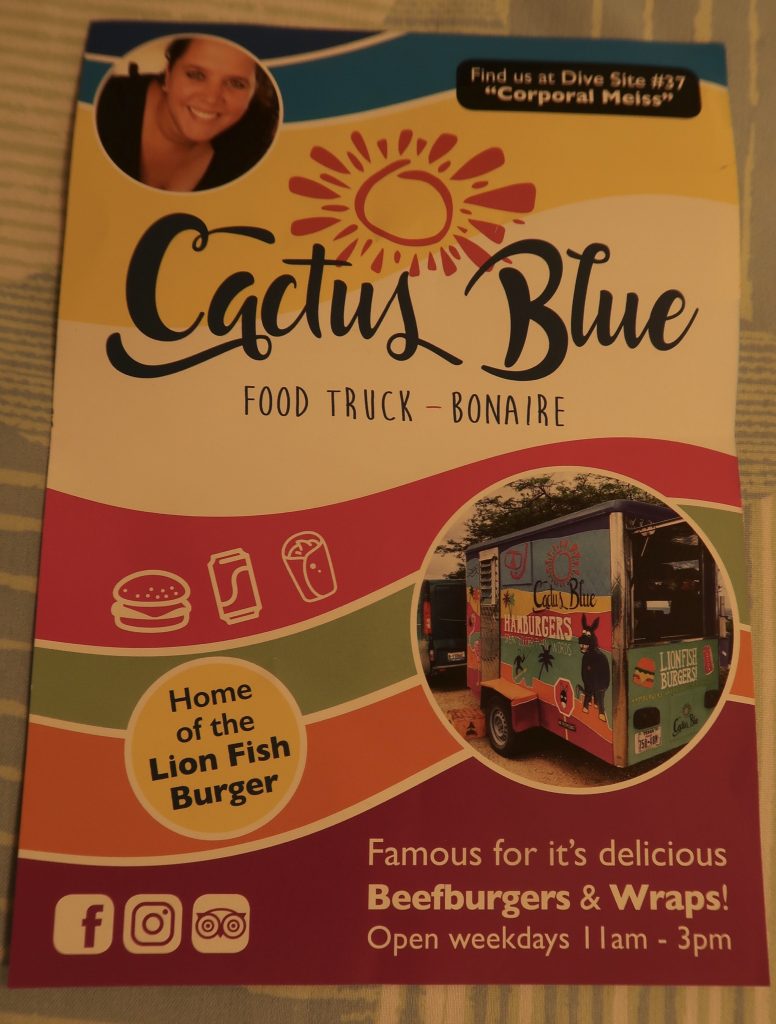 But it is back now! It is called Cactus Blue. The owner, Thamara, serves lionfish burgers, beef or chicken burgers and wraps, plus an assortment of pop, fruit juices and chips. The Kiteburger is delicious. It is a great lunch stop on our surface interval between dives.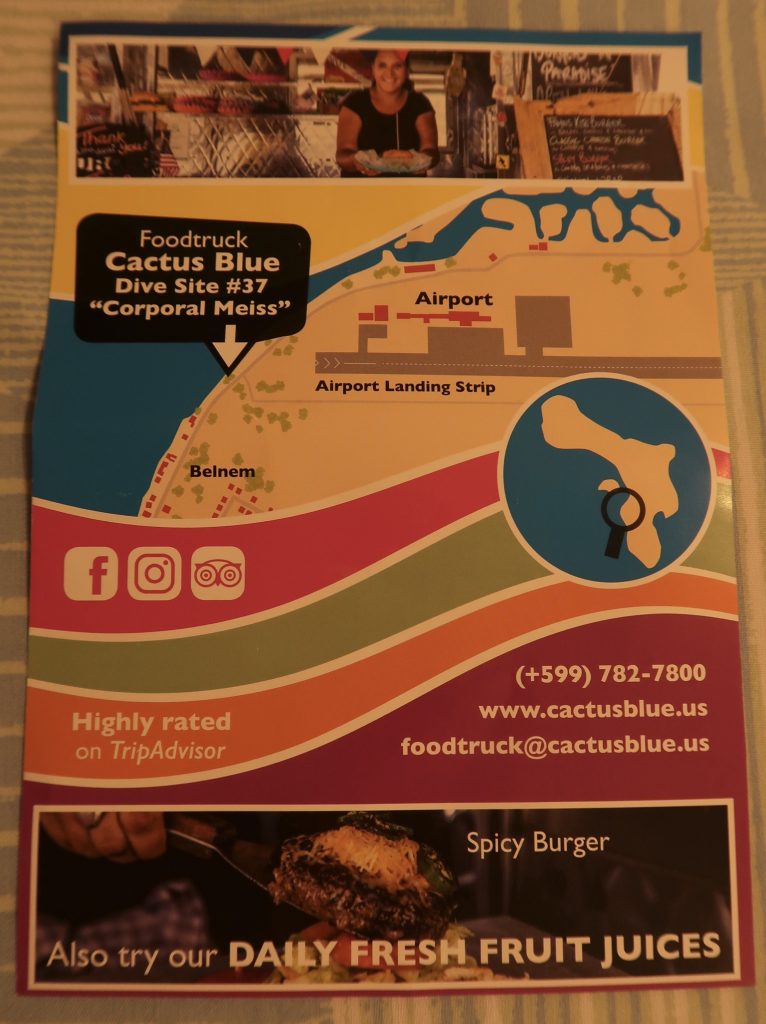 If you are in Bonaire, stop by the Cactus Blue foodtruck. You will not be disappointed and you will return again and again, just like us. Enjoy!