Eighty minutes into our last dive I realize I still have 1,000 lbs. of air. I have done 90-minute dives a few times but with that much air I could do 100. Debbie and I have a short conversation using our patented hand language and even though she is not trilled about it she reluctantly agrees and we shoot for a 100-minute dive.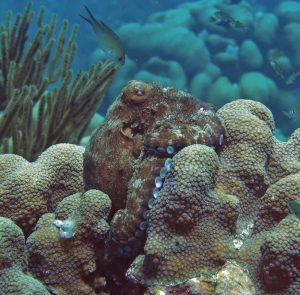 We have that discussion at 30 feet and it not very far to the shore so we zig zag our way up to the shallows and by the time we reach 15 ft. the dive computer ticks over 100 minutes. Thinking back to when we started diving, my bottom time was 45 to 50 minutes. It has taken quite a while but I have managed to double it.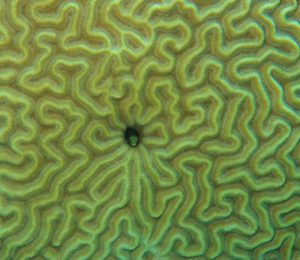 I have to rant every once in awhile and here it is. Sitting in the airport, I see people walking in and out of the duty free store. Then on the airplane the stewards walk down the aisle selling things from the AC duty free pamphlet. I have to believe these items are indeed duty free but that does not stop the purveyors from inflating the price and instead of passing the extra onto the government, they pocket it. I have copied the manufacture's name and the items I have been interested in, an aerodynamic umbrella or a carbon fiber wallet, and lo and behold on the internet the cost of those items is the same as I would have paid from a duty free source. Somebody is making money here. Make sure you know the MSRP of the items you want before you make a purchase from the duty free store and then find you didn't get the deal you thought.
Another rant…..about the Toronto Airport. Do not fly through Toronto arriving on a Sunday evening and leaving again Monday morning. It is pandemonium! Too many flights coming in and going out and not enough resources. Whether it is at immigration, customs, traffic, security or the hotel shuttles. Just plain silly. We just shake our heads, take deep breaths and flow with the rest of the fish.
Home again. See you on our next adventure!