First impressions
The diving is great. The island is OK. Haven't done much of the tourist thing yet so can't say why one could come here. We're here to dive so the choice of destination seems to be correct.
It doesn't really seem like a good place for the ordinary tourist to frequent but there are a lot of folks here on vacation. There are things to do, like visit the volcanos, or paraglide over the ocean being pulled by a boat, or take a ride on a submarine, you can hangout at the beaches but the ones Debbie and I have been to or seen have not been what I would call world class (we do have a few more to hit in the next couple of days) or you can go diving. Other than the diving and maybe the volcanos not much else actually interests me.
There are a pleura of tourist shops and restaurants on the main water front street but one can only walk up and down that street so many times.
Traffic is very congested for a place this size. I don't know whether it is the tourists or the locals but there are an awful lot of vehicles on the road. Silly thing is this is a small island and there are far too many trucks, SUV's, 4X4's and large cars. I'm guessing it is the same excuse to own one as on the mainland, I need it for work., or I use it sooooo much for (I don't know for what but) I just use it. Big vehicle, one person driving around in that vehicle and a small island???? Although there is a lot of traffic. There are no traffic jams. Everything keeps moving. Generally people are polite. Drivers wait their turn at 'all way' stops or they will stop and allow a driver, trying to enter the stream, in and not many appear to be in a hurry.
Pay parking. Personally I have an allergic reaction if I have to pay for parking. So I try to avoid it. Yet when it comes to tourists, the life blood of the economic system here, might as well suck out every penny they can and charge to park? I managed to find several places to park for free, but I don't mind walking a bit so I will take the time to find those free spots.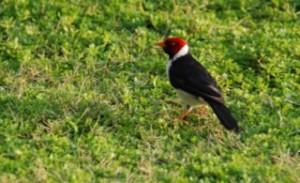 It's warm here. Hot in fact for us any time but especially in the winter. So we should be oppressed but we are not. I don't know whether it is the influence of the water or if the breeze is what helps but the 80+ F degrees is very comfortable. Although we are wearing considerable less clothing. Running around naked indoors has been the status quo.
The people here are very friendly whether they be locals or imports working in the tourist industry. Anyone we speak with is willing to chat for a few minutes and tell us about their life or life on the island or whatever is on their mind. I stopped to talk to a fellow in a tourist tour companykiosk and found a couple of worthy off the strip eating places. Places he frequents. Of course because of their location they are much less expensive and we have been to Killer Taco twice and will most likely end up there for lunch at least once more.
Like I mentioned personally I would not come here for a week or longer vacation unless I was diving. I think I could explore as much that interests me in 3 or 4 days. I guess island hopping is a possibility. Or just plan on do a whole bunch of diving and 10 days is easily used up.

Because of the diving I think Kona can be added to our return if we have time or need places. I would come back.