Our first stop today is the Aizumicho Historical Museum, the former residence of a very wealthy indigo merchant. Inside the museum we learn how awa indigo was cultivated, processed, sold and used in dyeing.
The indigo was grown in rows, in the plants early stages in between rows of wheat. The rows of wheat protected the rows of indigo from the weather elements of wind and sunshine. The wheat would be harvested first and then the indigo plants would grow to their full size.
When the indigo leaves were harvested, that same night they were chopped into small pieces before they dried out. The next day they would be dried and then winnowed so the veins of the plant were separated from the flesh.
The leaves were then fermented and turned into a pulp, which was ready for market. To use the indigo it had to be mixed with lye so it would liquify. When dyeing, articles had to have oxidation so they would be dunked numerous times before washing and drying.
Many women's toilets in Japan do not have hand dryers or paper towels to dry hands after washing, so the ladies carry small facecloths for that purpose. I want to try dyeing something, so I buy a facecloth.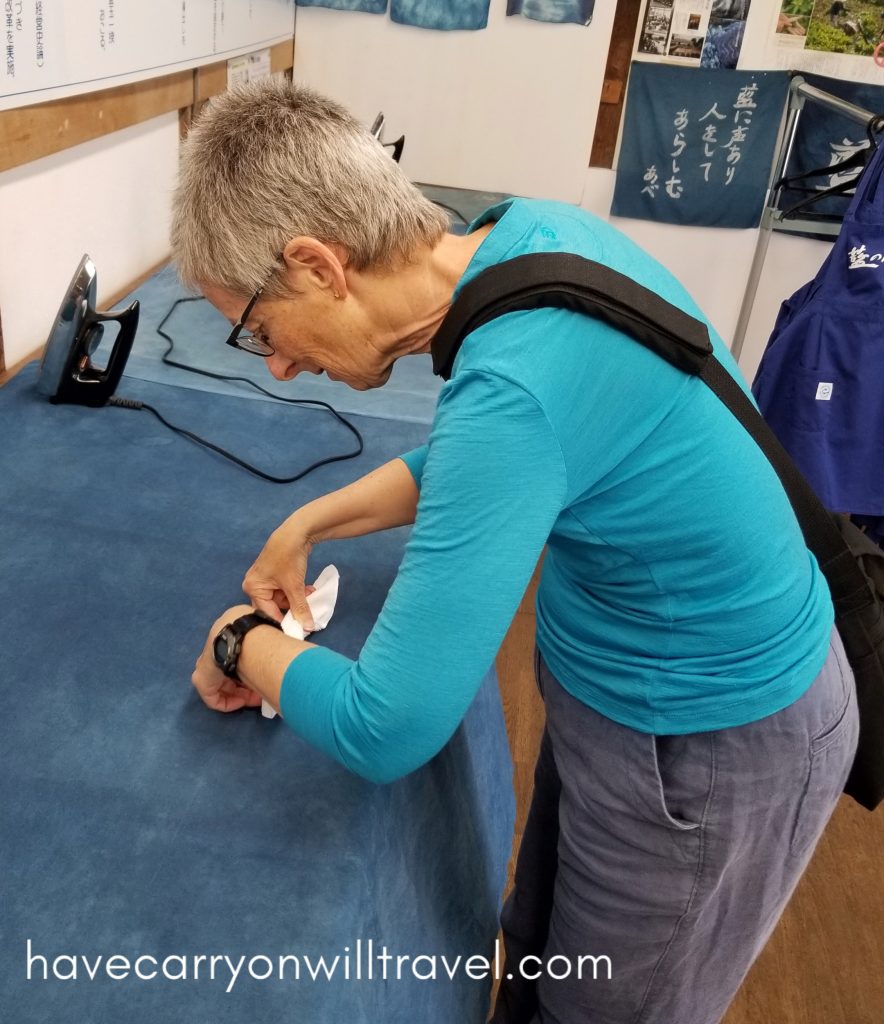 The first step is to create folds and choke points so the fabric will have a pattern. L helps me and we fold, twist and wrap elastics around the facecloth and then tie it in a knot until it is a little bundle.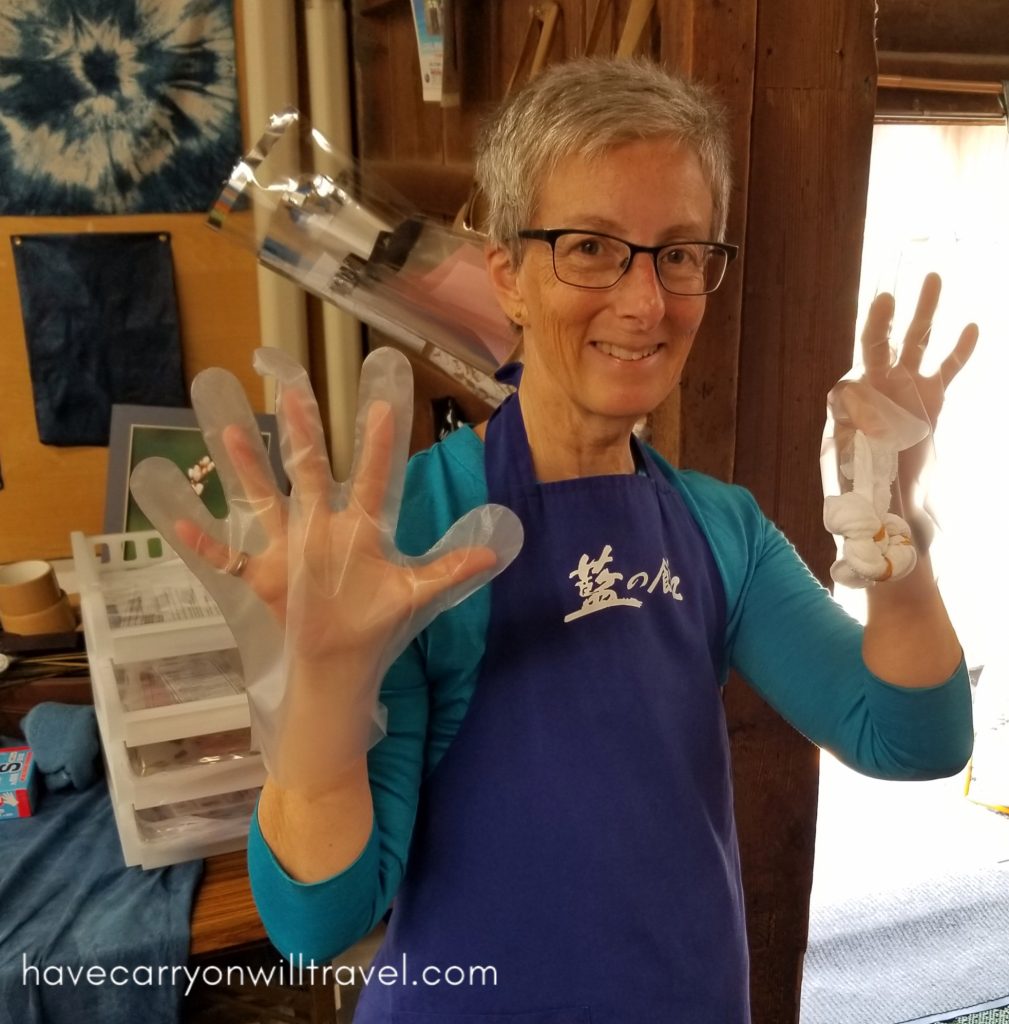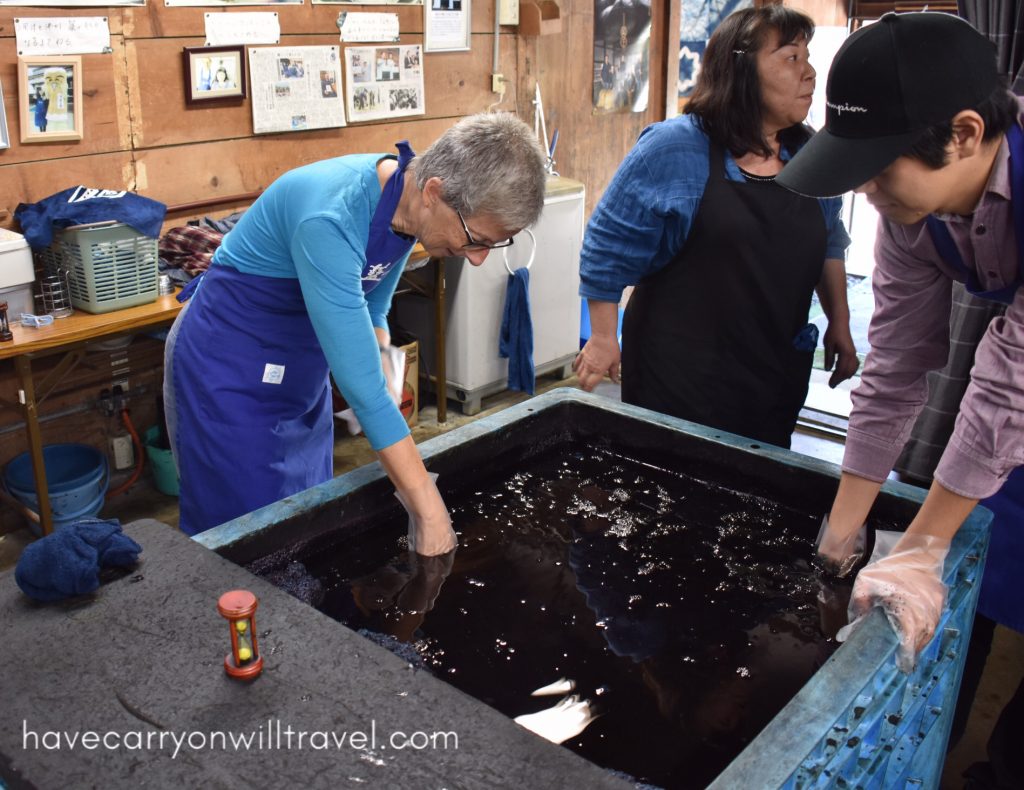 I submerge it into the vat of indigo, careful not to drop it or go deeper than my plastic gloves. It soaks for a minute, then I lift it squeeze the liquid out, spread in out abit and submerge it again. I do this three times before the lady says it should be done.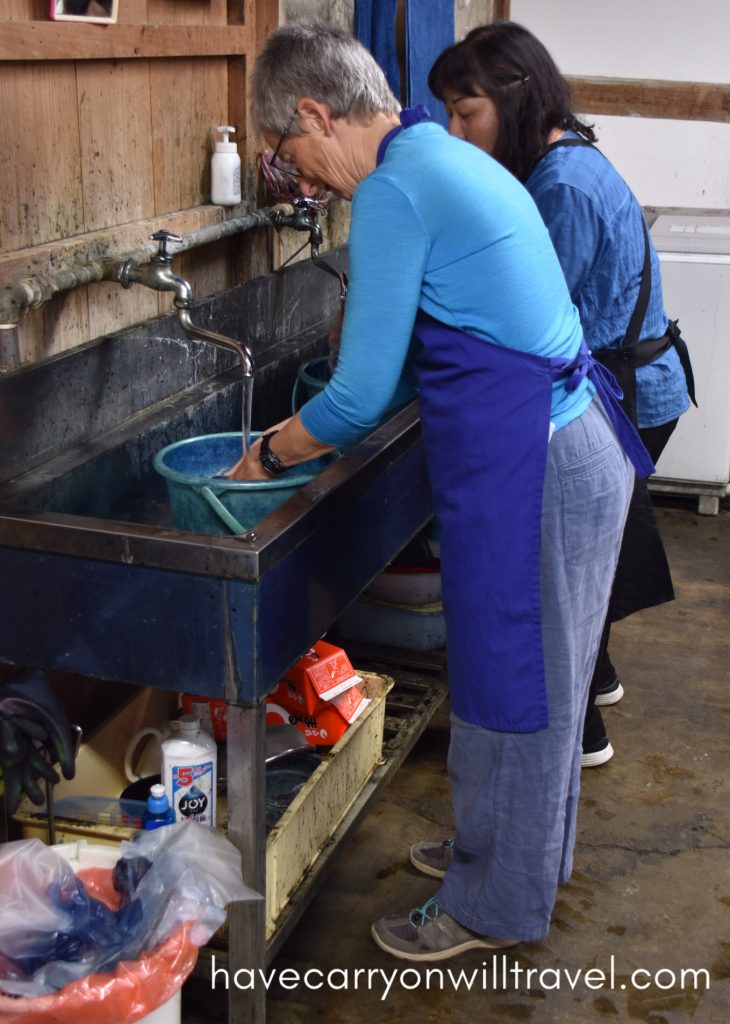 The lady helping me, cuts off the elastics and unwinds it. It has a greenish tinge to it but as I rinse it in water until no more colour is coming out of it, it turns blue. It is placed in a spinner to get all the water out.
Look what I created!