The Gem of the Day is the Coral Paradise Resort where we are staying. Murray and I think this is the only place to stay in Bonaire.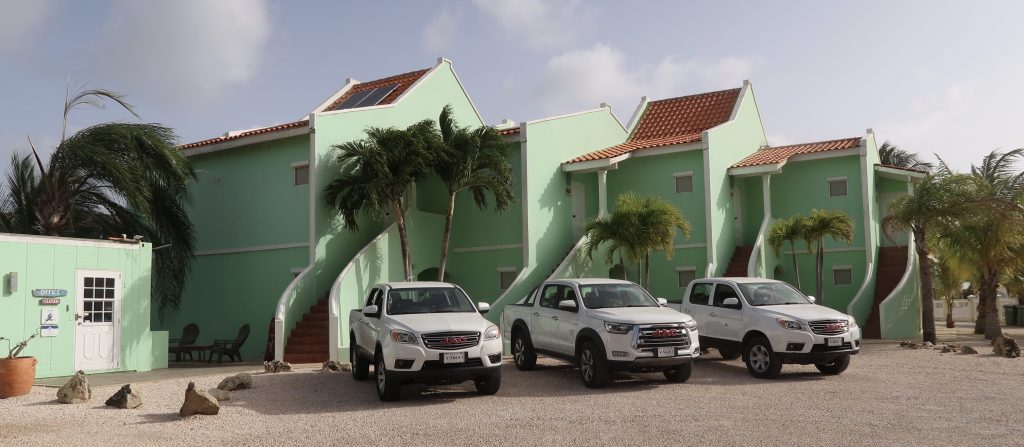 The resort is owned by two Canadians, Caroline and Vincent. They are great hosts and take incredibly good care of their guests.

The resort has eight rooms, all overlooking the pool. Each room has a well stocked kitchenette, two beds, a small table and chairs, a bathroom and a large closet. We find it a perfect little home. We make breakfast in the morning, pack a picnic dive lunch and usually go out for supper. There is a BBQ out on the patio by the pool for those days we decide to eat in.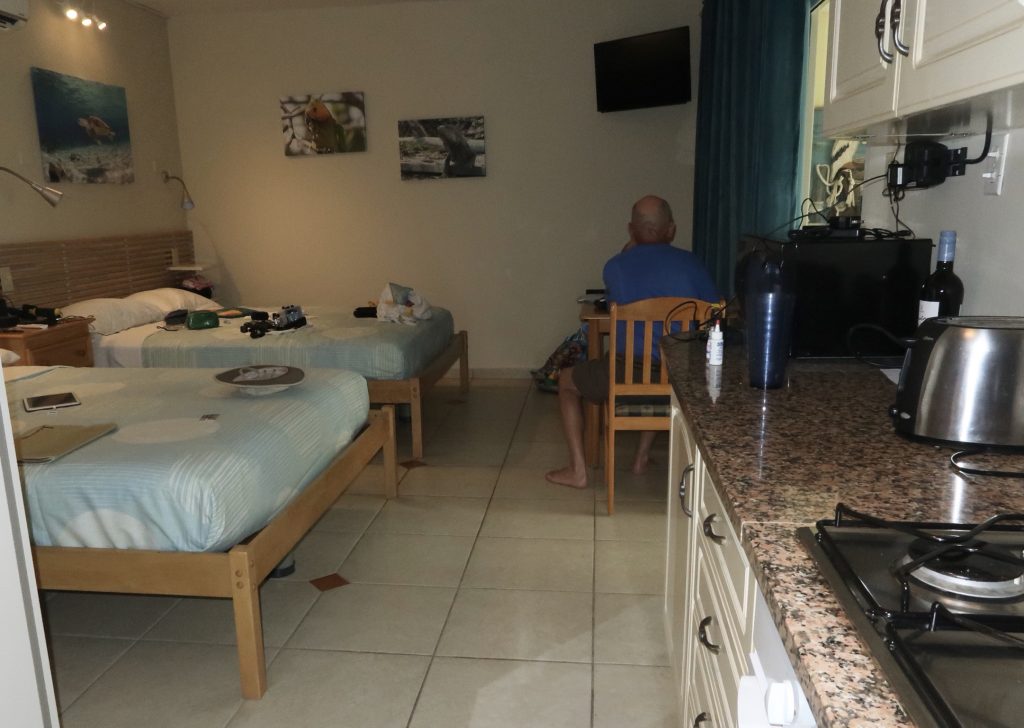 The Coral Paradise has a relationship with AB Car Rental and AB Dive so the resort guests pick up their rental vehicles at the resort instead of the car rental agency. Also, AB Dive delivers scuba tanks to the resort every day for us. We just have to go to the dive locker area in the morning and our tanks for the day are there waiting. We are very spoiled!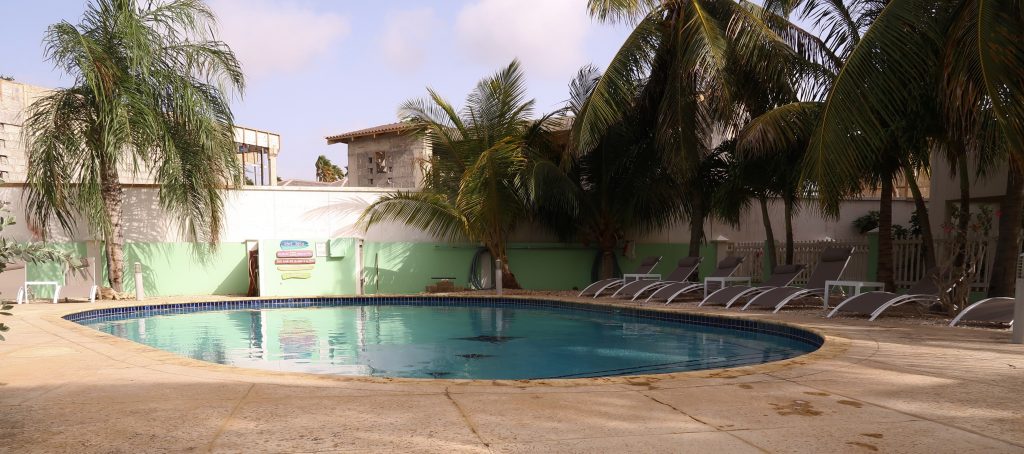 If you are wanting to go to Bonaire and are looking for somewhere to stay, email Caroline and she will take wonderful care of you.