Quite a few years ago we dove on Roatan's sister island, Utila. What I remember of the diving is the terrain. The terrain is the memory I will leave here with. The coral is in good shape and there are fish, although not in abundance, but it is the sandy shoals, the coral fingers and the vast expanse of coral gardens that stick in my mind.
I spend a lot of time swimming close to the reef looking for small stuff. There is stuff to find but it is not much. I find a couple of interesting fish or creatures per dive.
If we are on a wall type dive I check into the blue and see what's out there. On our first dive we were treated to a mobula or manta ray cruising on a morning stroll though the hood. Every once in a while an eagle ray on its way downtown slides by. Turtles are quite populous here and we have seen a few going doing their errands.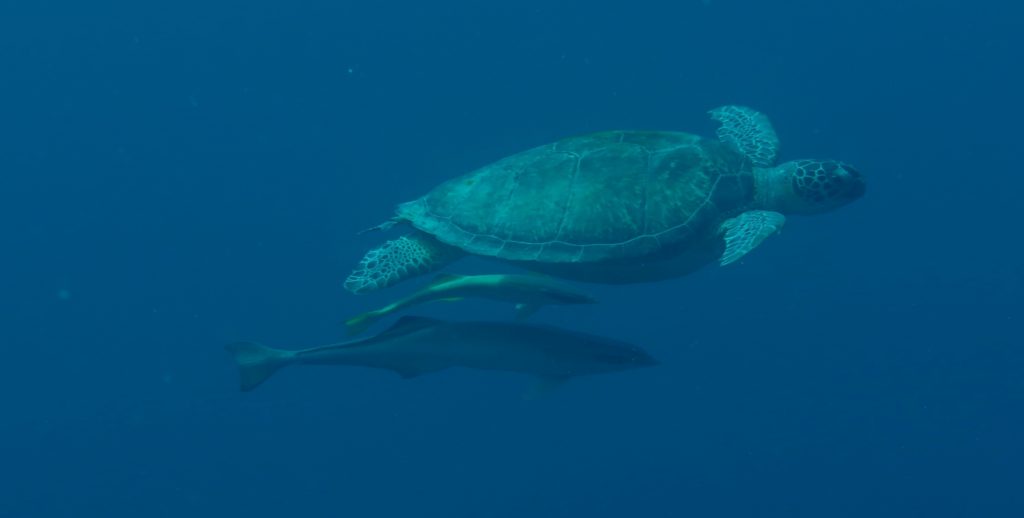 Most of the time the diving is quite easy. Doesn't seem to be big currents and the seas are calmish. Thursday, our 6th day of diving we woke to a downpour with major winds. The swells were big and at 6am there was zero boat traffic. The rain had not subsided for our trip to the dive shop but shortly after we get there the sun arrives. The wind was still strong and the sea was still angry. The dive is on and we get in and out of the boat in very big water. The underworld is surgy but no current and the surge was one of the highlights of the dive, rocking to and fro with the fish and the waving fans.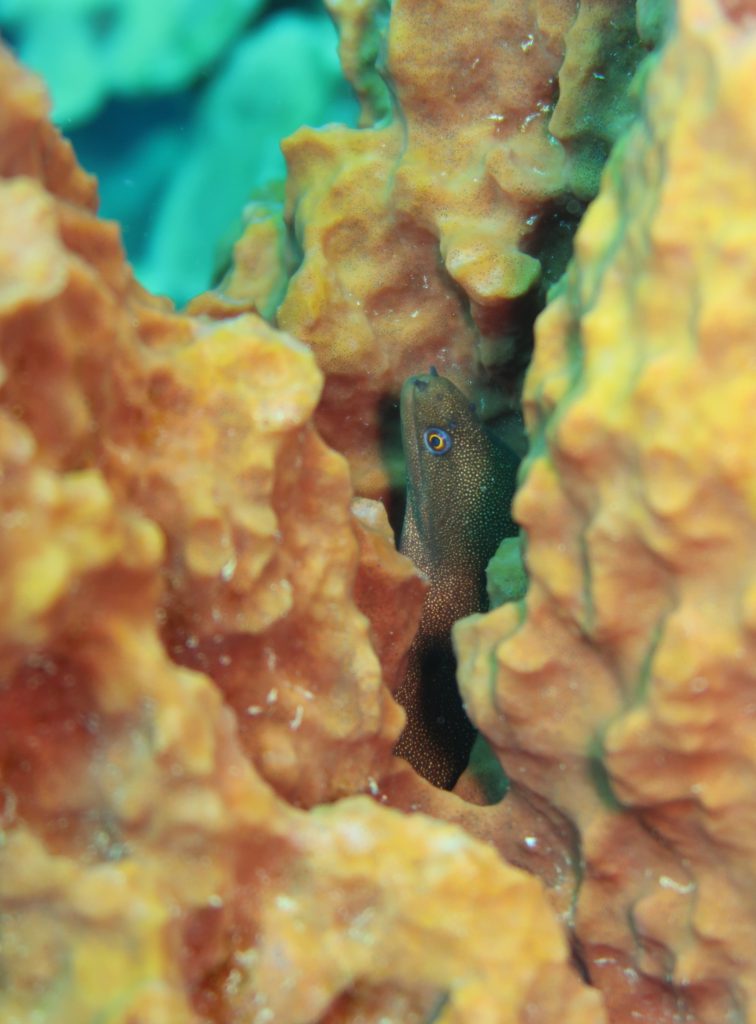 At the south point of the island is where currents are most prominent. The dives can be drift dives. We have yet to experience one of the currents but we have had 4 or 5 dives at that end. With the water passing by at intervals in both directions the algae found on other parts of the reef gets 'scrubbed' off. The coral is in fantastic shape. Because the water is flushing in and out there is more food and therefore more fish.
The dive shop we are diving with 'Coconut Tree Divers' has boats with little shelter from the wind. There seems to be a constant breeze and when we get on the boat after a dive I freeze. The shop has a couple of long coats available if it gets really cold but a few minutes in the sun helps a lot. I can't say I remember being super cold upon leaving the water anywhere else but here and it has been on pretty much every dive.

All in all the diving is pretty good here. There is nothing spectacular but there is enough to keep me occupied and it is very relaxing. Glad we came.