September 8, 2020
We wake up in the North Thompson River Campground to mountain cold, a chilly 5 C. I'm up early and by the time I prep for breakfast, my hands are barely operable. We eat and pack up quickly and vacate the campsite by 8:30 before Debbie turns to an ice statue.
Three and a half hours later we arrive at Fintry Provincial Park Campground, on Okanagan Lake, to R waving her arms and guiding us in to a campsite next to theirs. BC sure has it together when it comes to provincial parks. The place is clean and organized. There are "Rangers" in attendance who do serveral laps of the grounds each day. The rules are such that the place is quiet and serene. It seems people actually follow the rules, Alberta has alot to learn.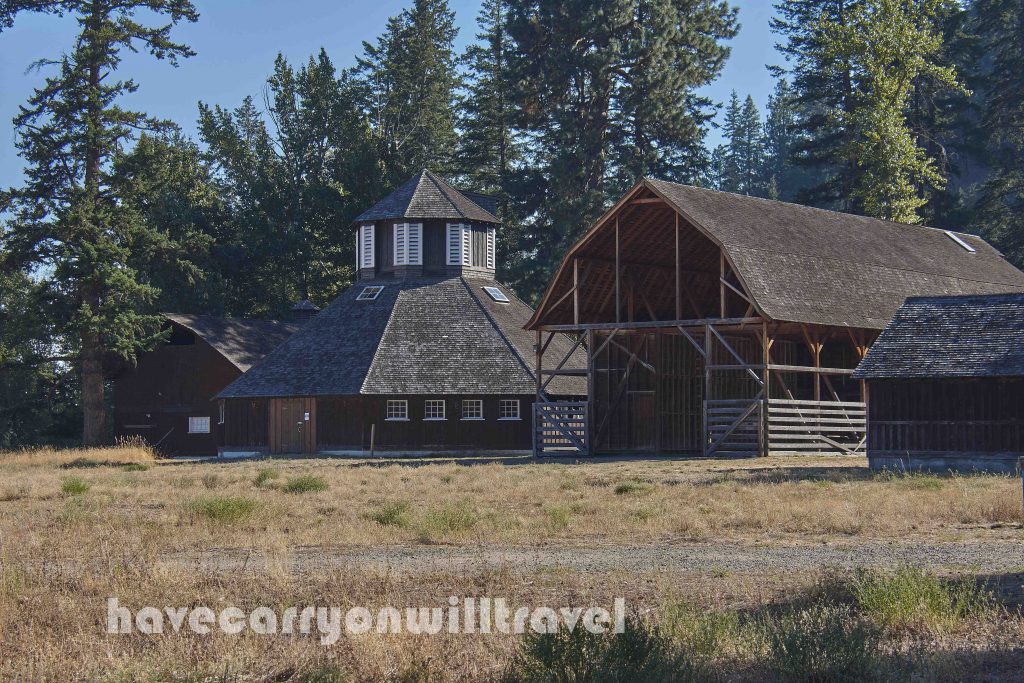 Fintry has flush toilet outhouses with running water sinks and shower houses in three locations. The access to the lake is easy, right from our campsites, so we unload the kayaks from the top of the car. The campground and park is situated on parkland bequeathed to the province by a former orchard and dairy farm owner. The waters edge was never cleared of trees and the old pine growth provides fantastic shaded sites.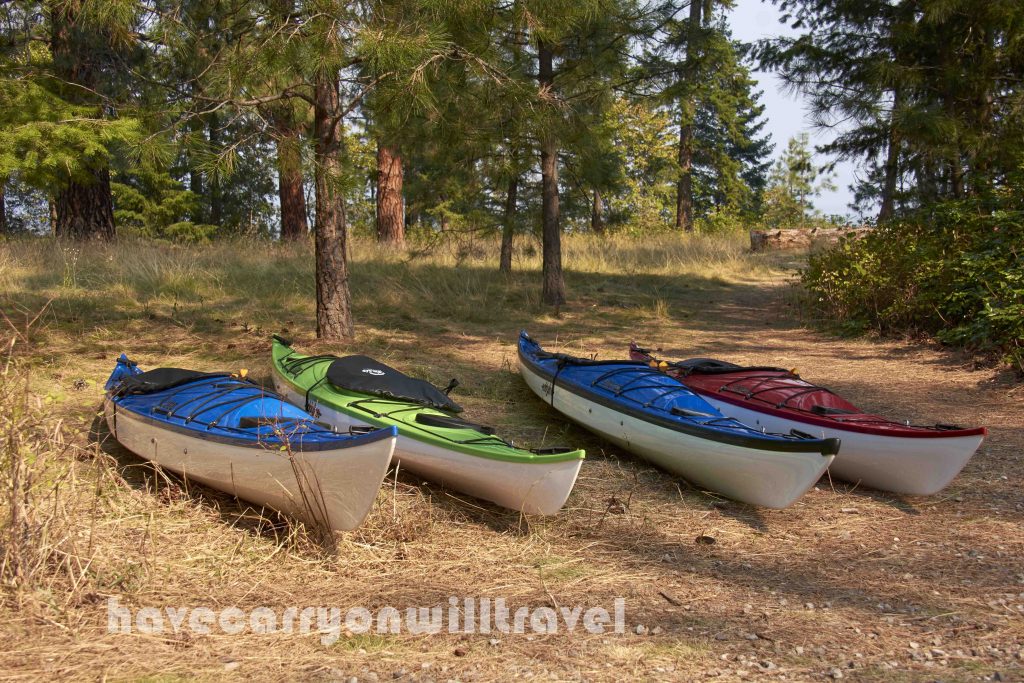 The afternoon is for paddling. We ply the shoreline for a few kms and return by the same route. The water is glassy and the sun is warm.
September 9, 2020
The morning is chilly but not cold. The plan for today is a longer paddle. The wind is suppose to pick up as the day progresses, so we pack a lunch and are off early. We can see a red boat house far in the distance and D thinks it is Killeney Beach Park. We paddle (11 km round trip) to the beach for lunch. As it turns out the wind was in the morning and was calm for our return trip.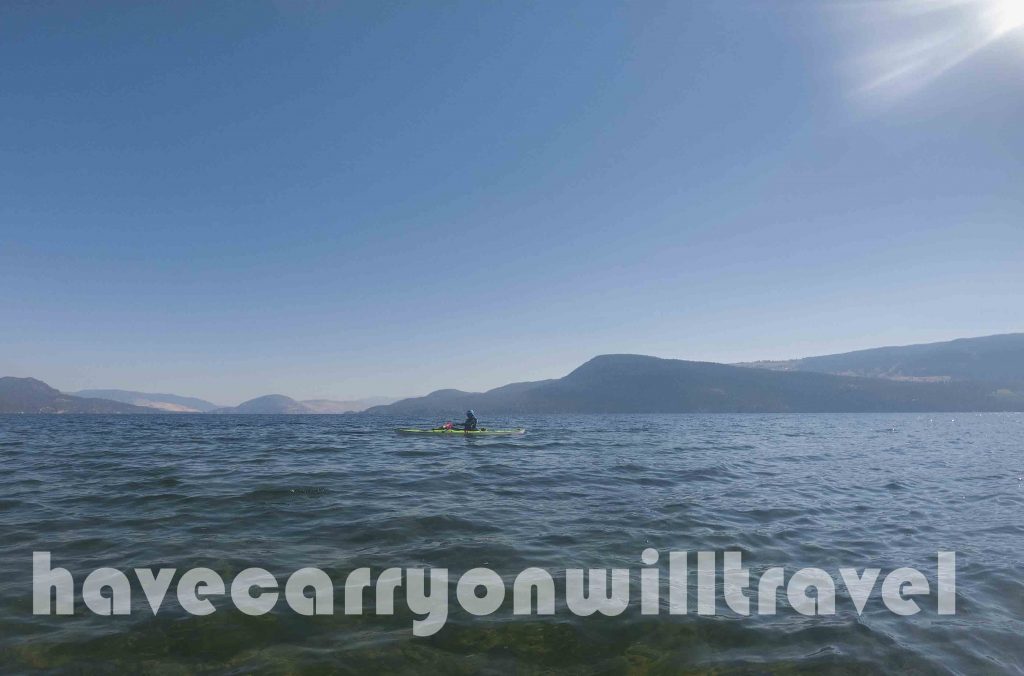 The sun is shining so we opt for a quick dip in Okanagan Lake. It may be our last chance to get wet before our kayak tour.
After supper, we tote our lawn chairs down to the water's edge and watch the sky turn orange as the sun sets. Tomorrow is a long drive, so we crash early.