Everything goes to plan. The Coralia driver picks us up at the appointed time. We go to another hotel to pick up other guests and we're headed to the dock. There are 6 of us in two cars so the others must be coming from a third hotel or maybe the airport. We load the tender and there are still only 6. WE ARE ONLY 6 on a boat that should have 16 guests! 10 days with less than ½ a boat full of people. 6 guests and 20 staff. For the last 2 ½ days we have been waited on hand and foot. I cannot even fill my own water bottle. I have ceased trying as Humdi has the bottle out of my hand and is filling it with water before I am ½ way through the door to the lounge. The dive groups are divided into 3 groups of 2. A private tour of Raja Ampat!
We are lodged in a room on the main deck. Full windows on two walls and our very own deck. Not like most rooms Debbie and I have stayed in previously. There is room to store 3 times as much gear as we normally bring and extra space to boot. We do spend a bit of time in the room but find the 4 other guests and all of the crew to be very easy to get along with so we are out in the public area most of the time.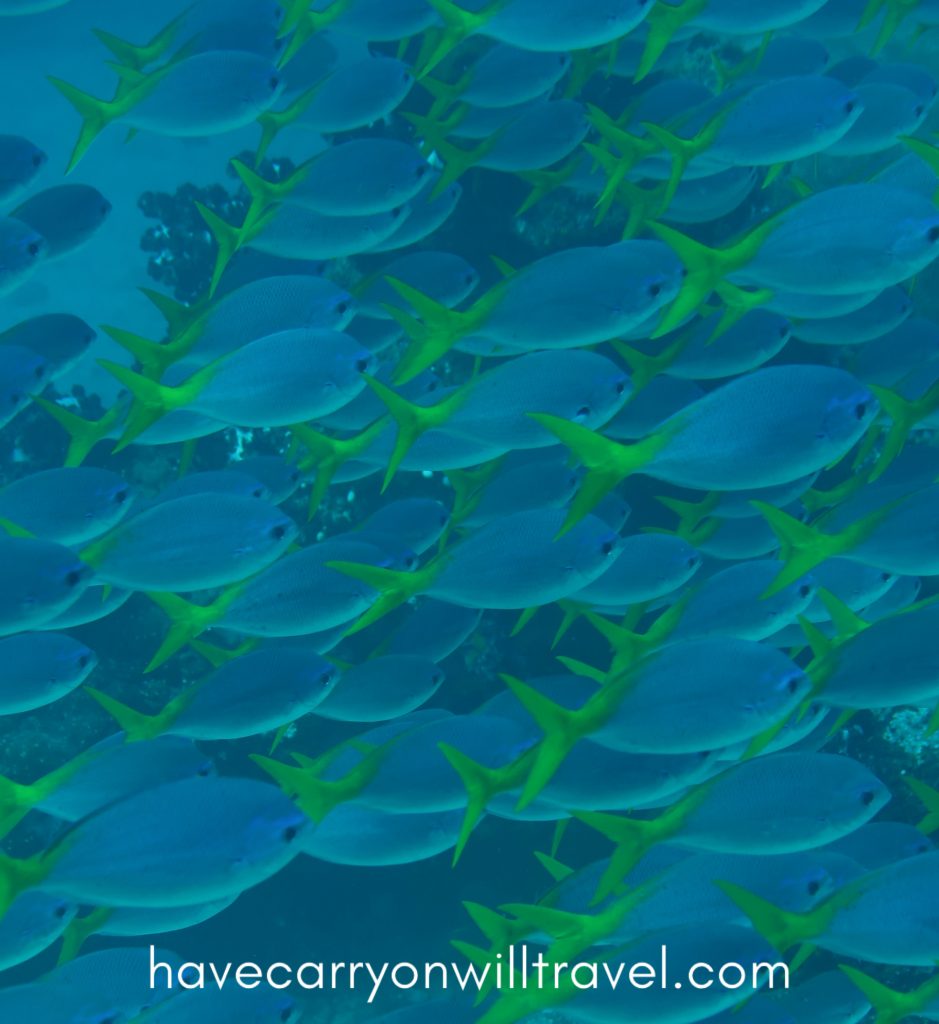 The diving is living up to all of our expectations. Very first dive we saw two Mantas, the first one was gigantic, my guess is 5M wing span. Wobegone sharks are a dime a dozen. Only seen a couple before when we were in Australia, now they are almost ho hum. We love nudibranchs, colourful undersea slugs, and they are here in abundance. Only the second day of diving and already we have seen or been shown a goodly number of the sea creatures we do not see at all in the Caribbean. An Ornate Ghost Pipefish, Flamboyant Cuttlefish, (didn't even know those existed), Hairy Squat Lobster and a Skeleton Shrimp all really cool and most of them miniature.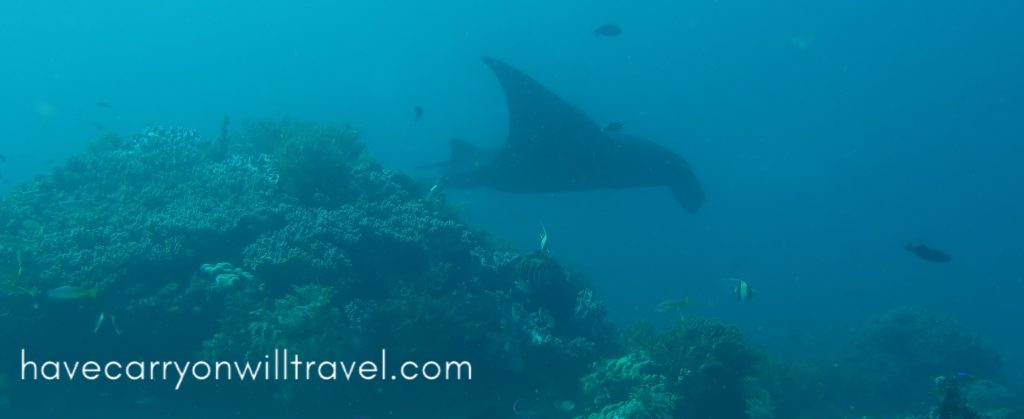 When we said we were off to Raja Ampat two different people asked if September was not off season. We inquired about that with the tour leader on board the Coralia and she explained that the live-a-boards dictate the season. Most travel from Raja to Komodo for 6 months and then return for 6 months. The Banda Sea can only be crossed in September and– April so they all do the same trip. They all ply the Raja waters from September to April. This is where the idea of a "Raja season" comes from. It does not mean the diving is not good the other times throughout the year it is just the live-a-board availability is much less. The good side to that is we have only seen one other boat in 3 days. Not only are we getting a private tour, it is somewhat exclusive.