We spent the last week camping in southern Alberta. This time, as most times camping, we had no access to internet. So this is a postscript to the trip.
We headed to the far south of Alberta, the destination is the Oldman River Dam. From the map the river looks paddleable and the reservoir is accessible for sure. Debbie and I don't particularly like the main highways and often travel small less utilized highways or even backroads. Right from the start this time, we were off the main north/south route from Edmonton to Calgary, Highway 2, and joined the 'old' highway, number 2A, for a good portion of the way to Red Deer. It has been ages since we have used that road and it is a lot more pleasant. There is hardly any traffic and much better scenery.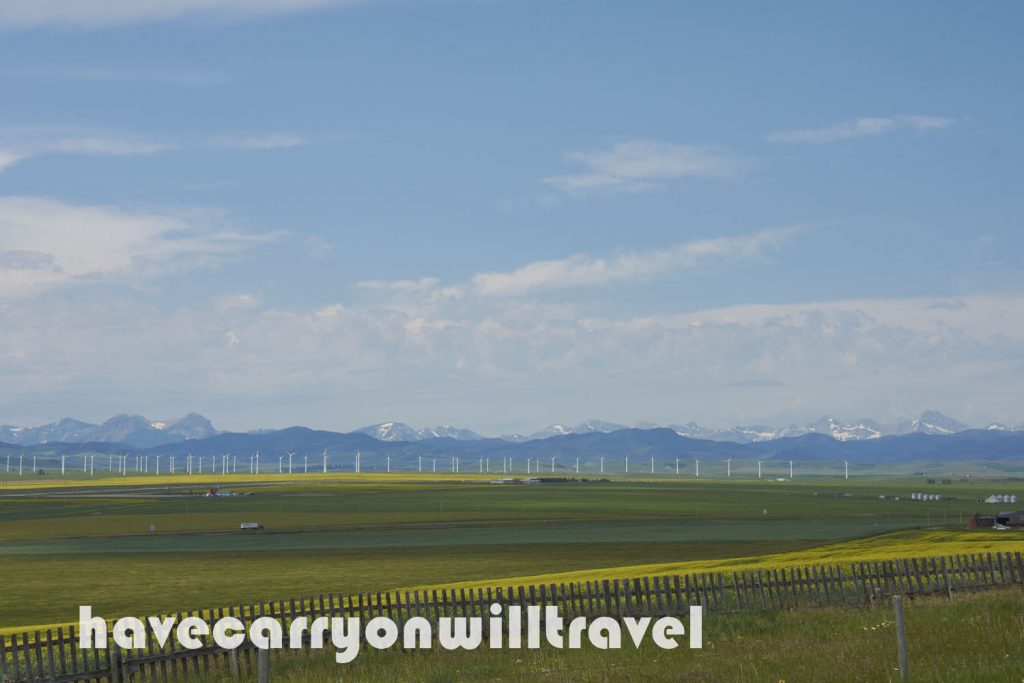 Getting close to our destination we again duck off the main drag and onto a secondary highway that leads to a national monument. After Head Smashed in Buffalo Jump the road turns to gravel. At this point there is NO traffic and we are seeing things not many people bother to take in. The terrain is the start of the foothills and it is riveting. We travel along craning our necks side to side, miles and miles of prairie and ranchland. When we reach a high point we can see for miles all around. Some places there is yellow canola as far as you can see. The mountains are close and make for a spectacular backdrop. They are not as densely packed as the entries to Banff or Jasper Parks but imposing none the less.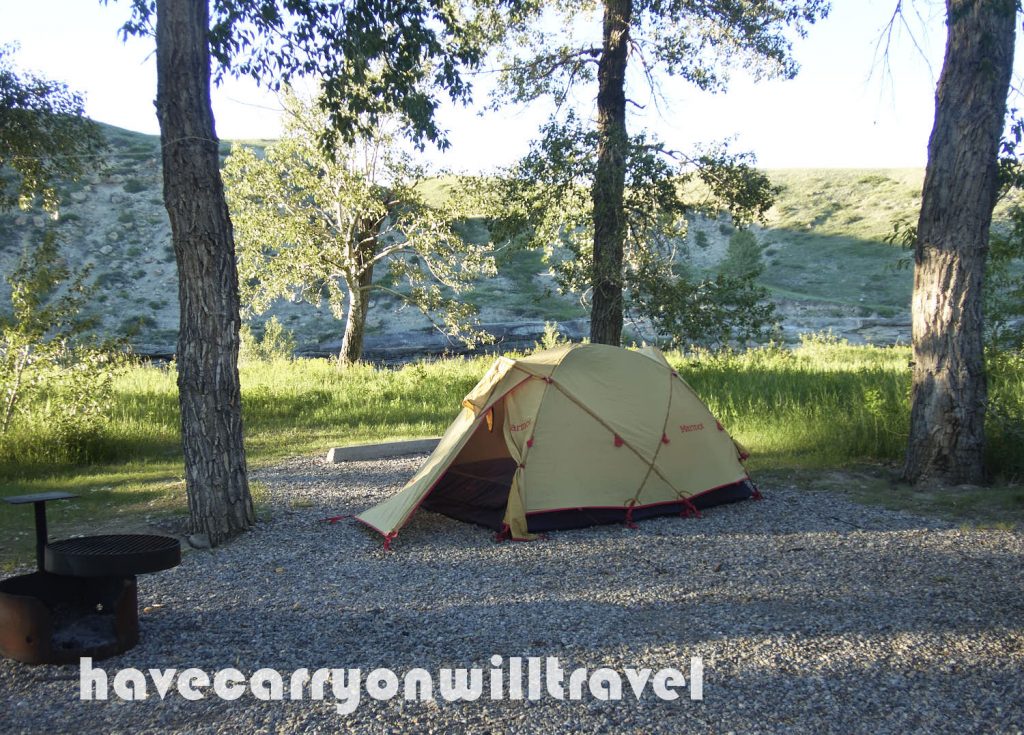 The Cottonwood Campground is a nice spot. It's in the valley and adjacent to river, downstream from the dam. There is a breeze but doesn't seem to be as windy as it would be on the ranchland above. Most sites have plenty of trees for shade which is needed as it is often very hot. Being retired we camp midweek of course and there are plenty of spots to choose from. The section of the campground with electrical hook-ups is a bit more crowded. It looks to me like Covid camping is done. The last couple of years the campgrounds have been crowded but this year so far there has been room to pitch a tent without having to book ahead. It wasn't much fun moving into a RV city when we thought we were 'getting away'.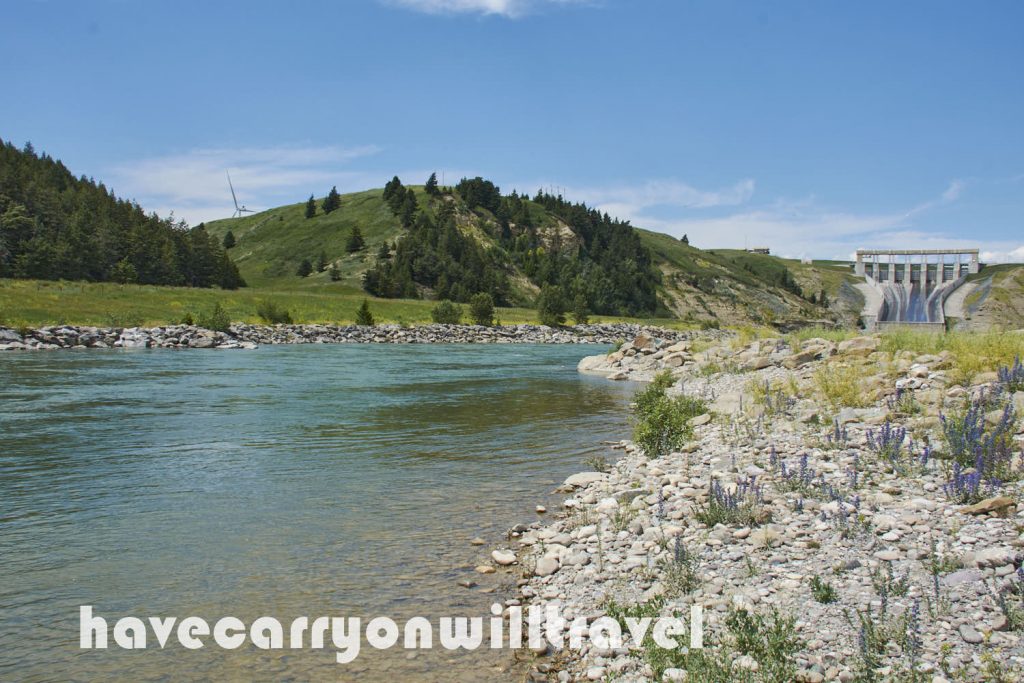 There are a few skitters about. They are bothersome but not overwhelming. The heat is good for keeping them at bay and when a breeze does blow through, they all hide. There are a few animals about. The occasional deer passes by, there are resident gophers (Richardson Ground Squirrels to be proper, wouldn't want to offend them). Seems there is one for every campsite.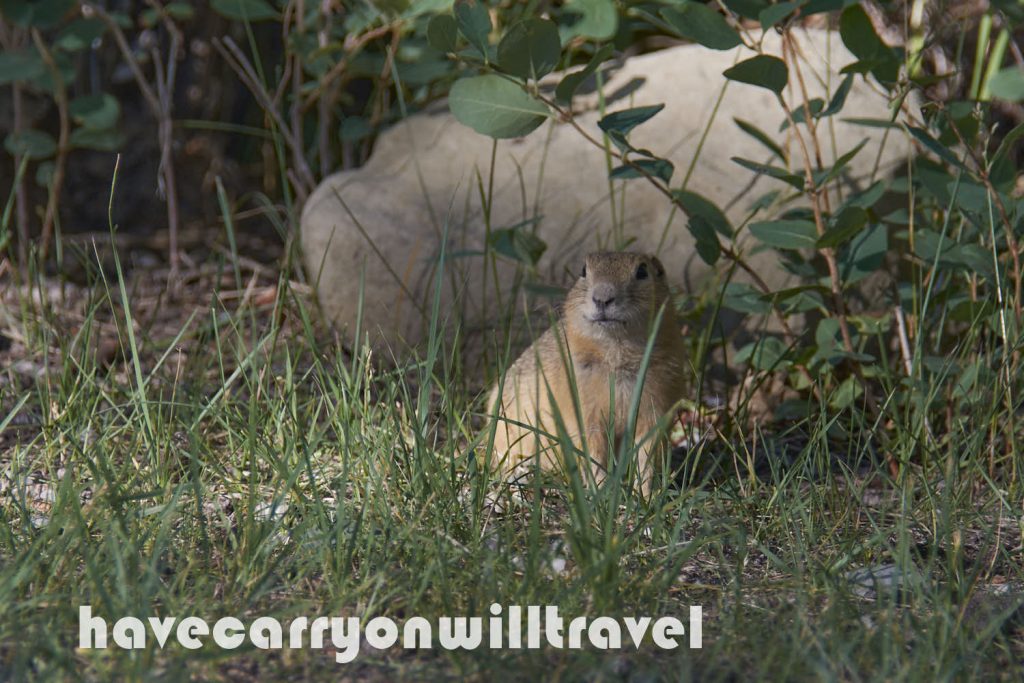 Birds are the animal that are in abundance. Ospreys ply the river looking for dinner, bright yellow golden finches flit around from branch to branch, lbj's (little brown jobs) are everywhere, geese sit on the pond adjacent to the camp ground and pelicans fly over taking leave from the reservoir which is a short distance away.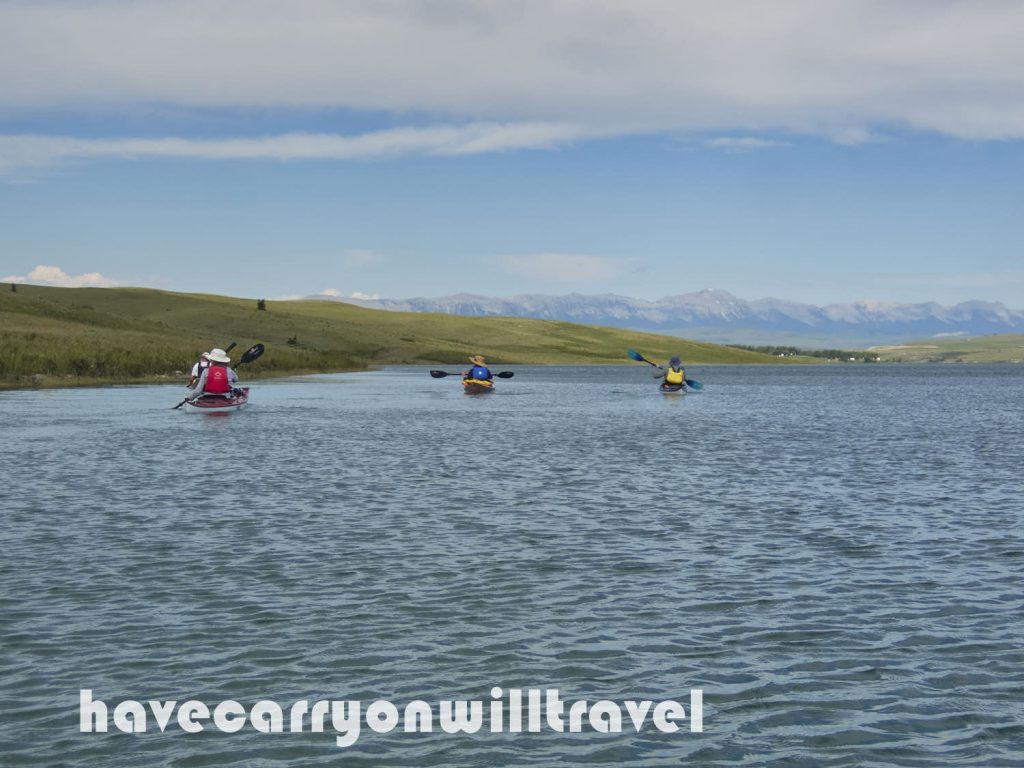 Our first paddle is on the Oldman River reservoir. The scenery is a bit boring but the paddle is OK. We are in wind country so we start early and try to be off the water by noon. We plan a route but stop a bit short of our turn around, the waves on the next section had white caps and looked a bit challenging. It is quite a relaxing paddle. With the combination of the campground and the reservoir this is a place worth returning to.
Paddling day 2 we head to Beauvais Lake. It is an oasis of woodland in the middle of bald rangeland. From our first vision of the lake it looks like a excellent paddle, lots of trees, lots of reeds so probably good opportunities to observe wildlife. First bird we see is a bald eagle. There are families of geese and groups of pelicans. This lake is a great paddle. Still in the windy area but it is in a bit of a depression with plenty of tree shelter so it is reasonably calm. We're in a provincial park and it is a bit crowded but there is plenty of elbow room. There are still a lot of empty campsites so looking like a place for a future camping trip.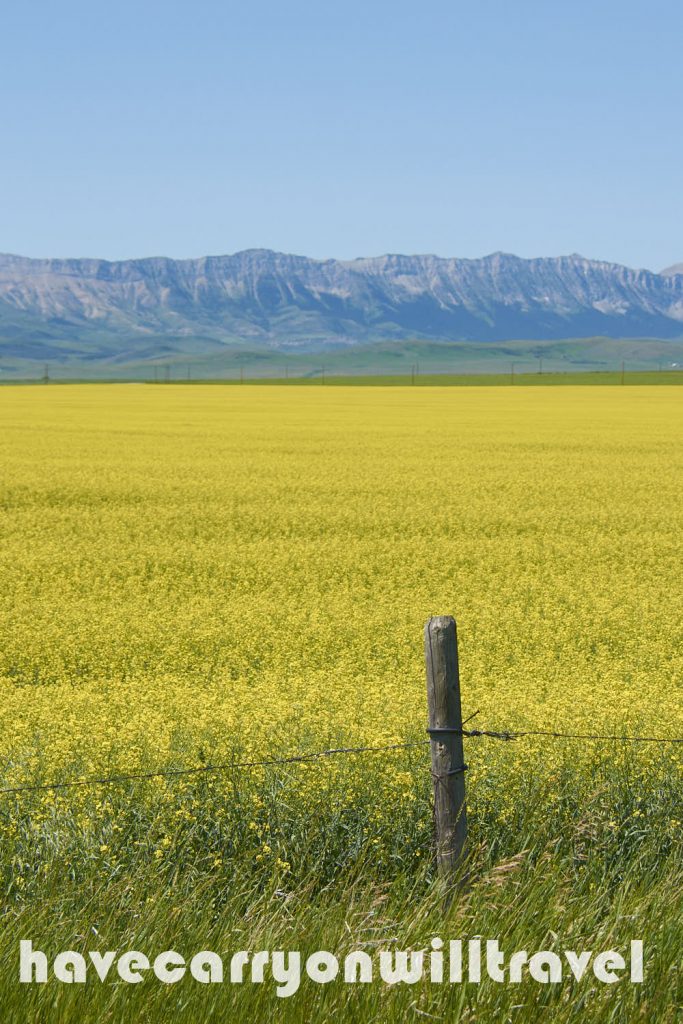 Two good days of paddling and tomorrow we are off to Lethbridge and a couple of days respite from the tent in a B&B.