September 10, 2020
It's a travel day. We want to make it to the Sunshine Coast, so to relieve the anxiety we eat breakfast, pack up and are on the road by 8:30 again. Google Maps indicates about six hours to Sechelt so we should be able to find a campsite somewhere.
We drive the West Side Road from Fintry into Kelowna. I don't think I have ever been on the road before. It's windy, up and down, narrow and a motorcyclist's dream. Maybe a nightmare for a trailer or large motorhome, but for a car it is fun. It affords some fantastic views down the Okanagan valley and across the lake. The drive is superior to Hwy 97.
Once clear of West Kelowna, it is time to make ground. Turn left at Merritt, for a second I think we have crossed the border into Germany. The speed sign said 120 kph!? Are we in Canada? There are even "variable speed" zones with digital signs that regulate speed according to traffic conditions, just like the autobahn.
Note from Debbie…..If the drive on the Coquihalla is wild, which thankfully Murray drives, then the drive from Chilliwack to Horseshoe Bay (which I drive), in Vancouver, is insane! Too much traffic going much too fast! The traffic speed signs seem to be only a suggestion.
Entering Vancouver, we are right on schedule. In North Vancouver, the traffic comes to a halt on Hwy 1. We crawl for 20 minutes only to find an arrogant cop has a motorcyclist pulled over on the freeway and has blocked the entire right lane. All this within 200 meters of an off ramp. Motorcyclist must have been doing something pretty bad.
We are at the ferry dock more or less on time, about 1:30, with no reservations. Tough to make a reservation when traveling so far and uncertain of your arrival time. We are no where near getting on the first ferry out (2:20), maybe the next one at 3:30. Nope. Finally board the 4:40 ferry and our dreams of getting a camping spot are fading. We leave the dock at 5:10, exactly 30 minutes late. Google Maps is now failing in the travel time calculations.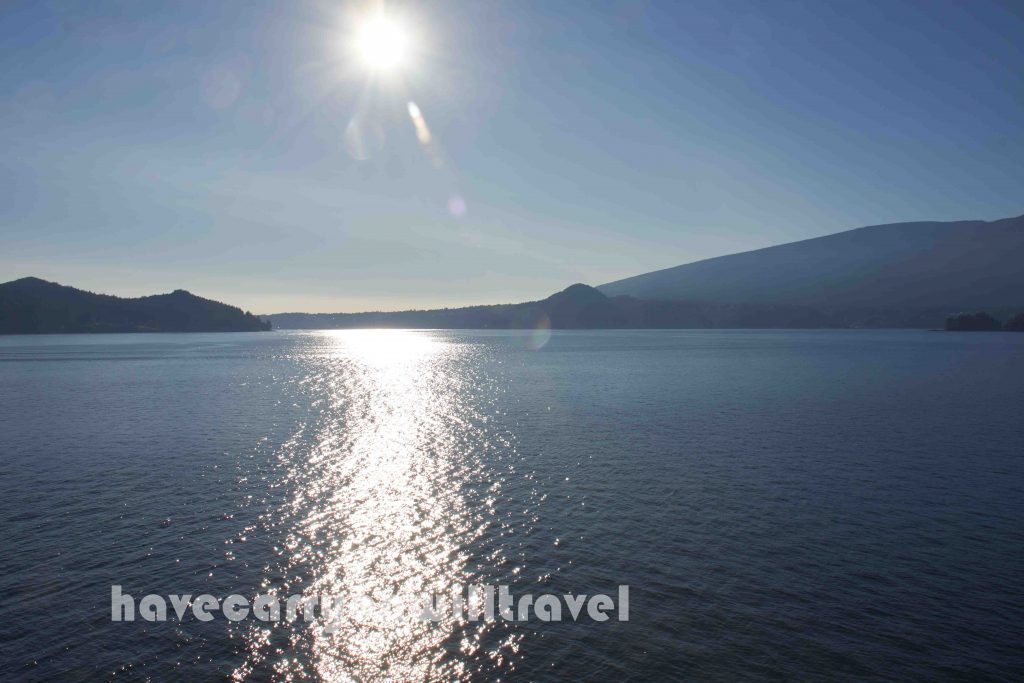 In our favour, we are in the first group off the ferry and hopefully ahead of other campers looking for campsites. We check out Roberts Creek Provincial Park Campground. Full. We decide to still check Porpoise Bay Provincial Park Campground, in Sechelt, but do not have high hopes. We know there are only a handful of "first come first serve" campsites, so we drive straight there. Nada. I decide to loop around the other sites and eagle eye Debbie spots an available sign on half a double site. I slam on the brakes, she jumps out with tent in arms, plunks herself down while I tour the remaining loops. We camp for two nights beside three young English fellows that have been working in Whistler for the last two years.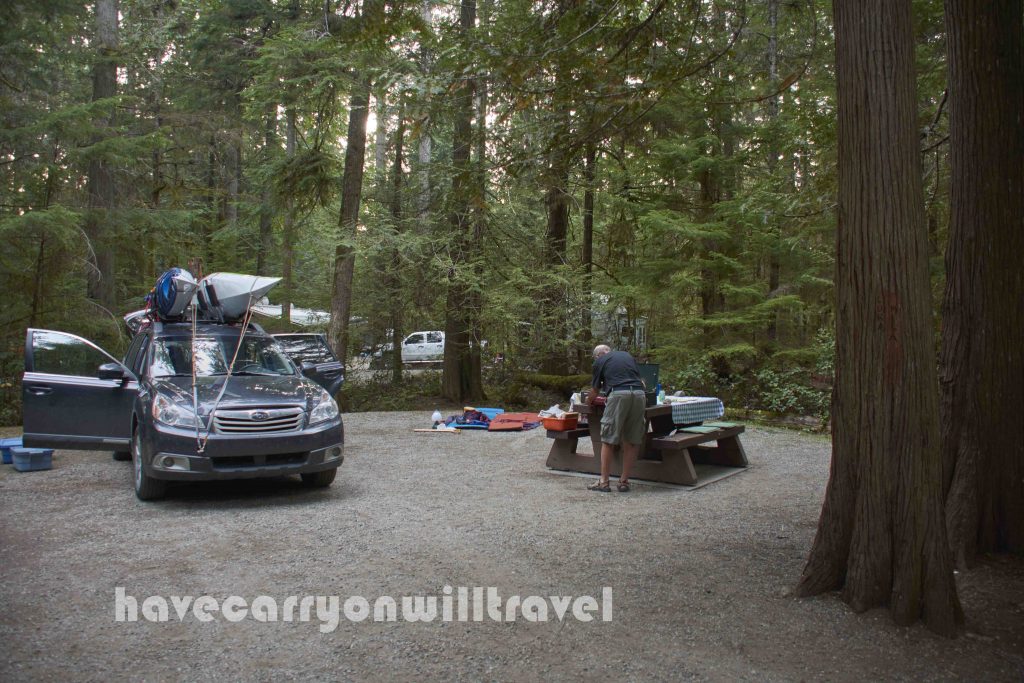 The campground has enormous cedar trees surrounding the campsites, making for great separation and total darkness once the sun goes down. There is a shower and washroom house. The campground managers are very helpful and friendly. We would visit this campground again, but will be sure to make a reservation. (Note: In this year of COVID, Albertans were not allowed to reserve campsites in BC, otherwise we would have.)
After our Indy 500 like drive, we crash early. We seem to do that often!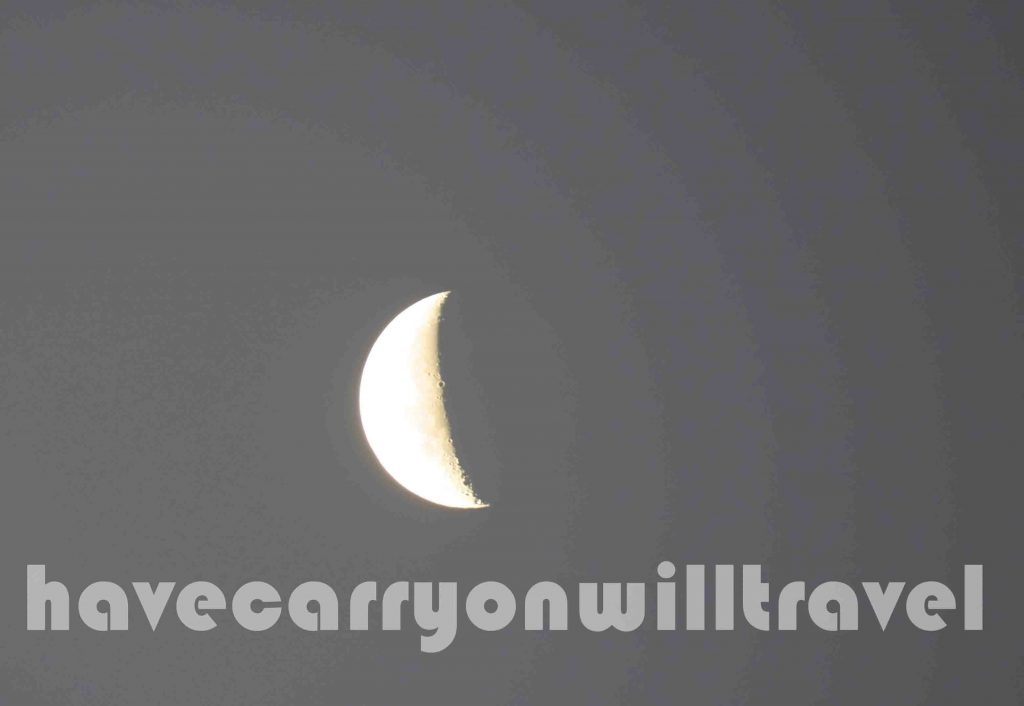 September 11, 2020
We have planned a day at Porpoise Bay to kayak in bigger water. This is our first time in the ocean to progress our kayak experience. Debbie and I started kayaking on small, mellow Alberta lakes, worked our way into rivers and up to bigger lakes like Okanagan Lake. More water and more wave action each time.
But before we paddle, we have to play the "get a campsite" game. By 10:30, we are assured by the campground staff that we can stay in our site. Some wrangling has been done and the folks who are supposed to be camping in our spot are getting another one that they actually wanted instead. It was very complicated and confusing, but we are set for the night.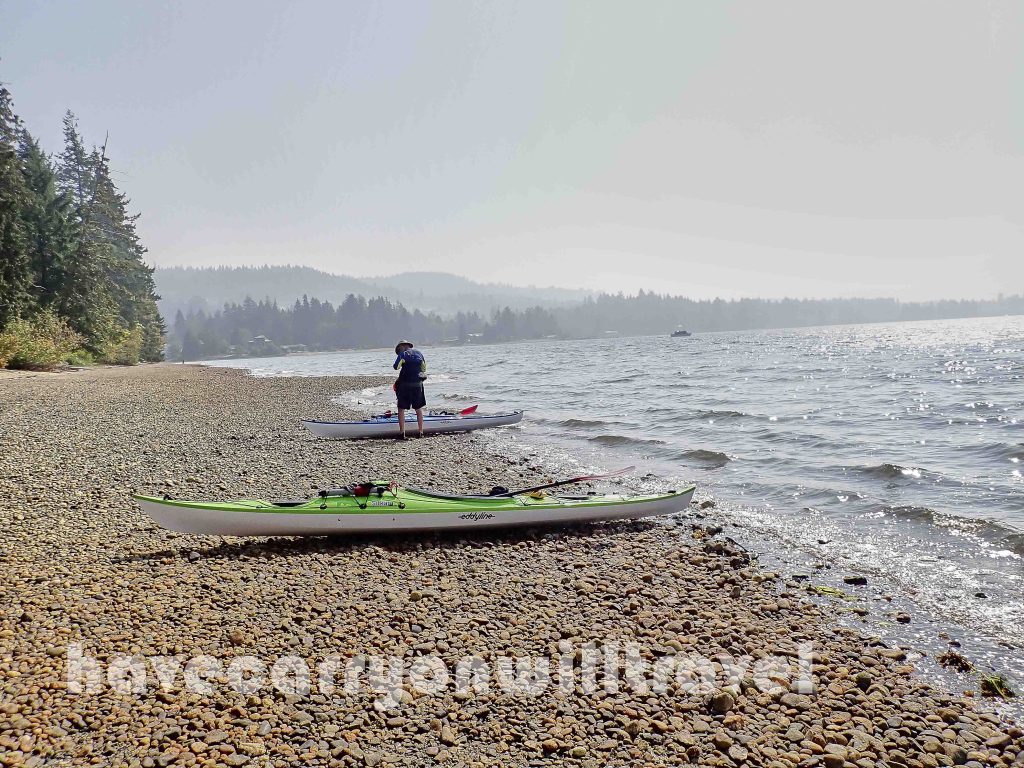 We paddle parallel to the shore, alternating using the incoming waves to progress and fighting them to move away from shore again. After reaching a far point, we decide to paddle to a small island off the beach where we had launched. It is a steady paddle against the waves and wind, but not too hard. We get close to the island, turn homeward and ride the waves into the beach. We get some practice aiming and arriving at the exact point on the beach that we want.
There are a few other kayakers on the bay, but the rougher waters is keeping most folks off. We eat our lunch leaning on a large drift wood tree and soaking in as much sun as the smoke will allow.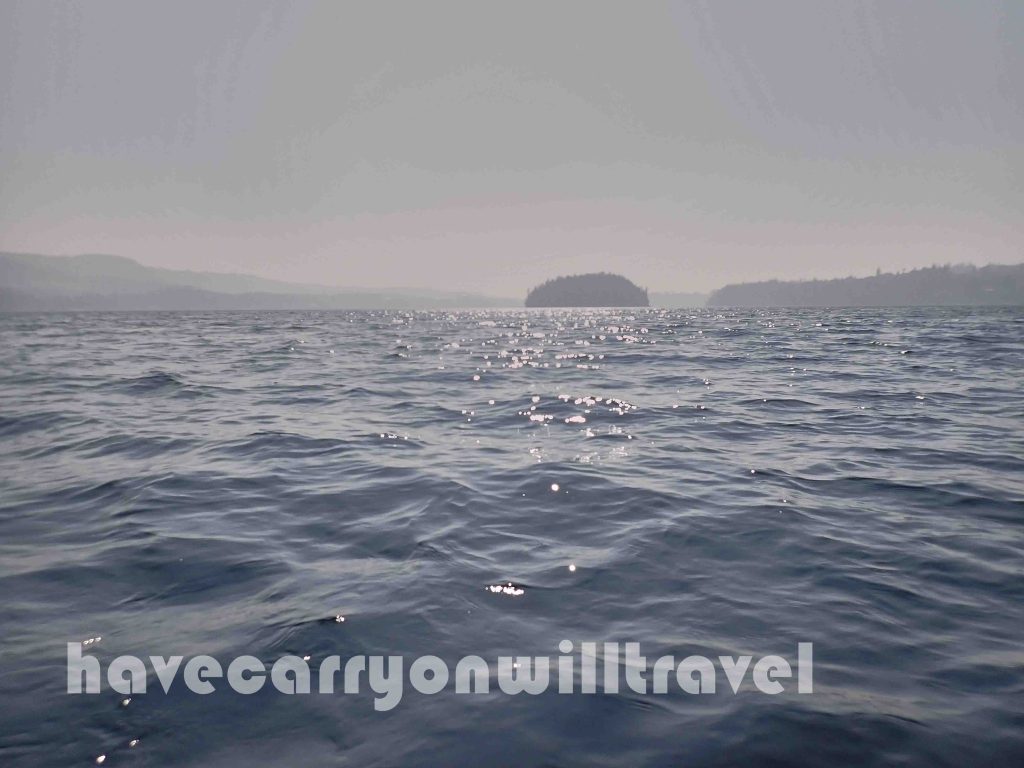 It is a good day and we head back to our campsite ready to move on tomorrow.